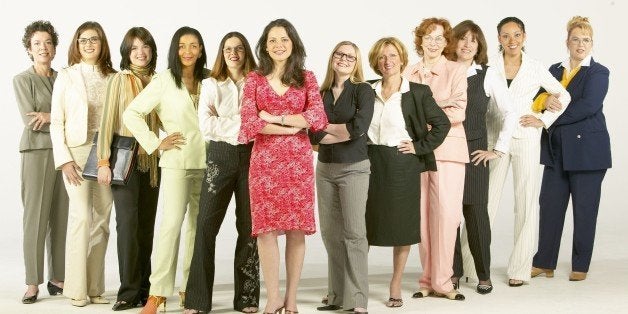 Sixty-seven years ago, on December 10, 1948, the United Nations General Assembly adopted the groundbreaking Universal Declaration of Human Rights (UDHR), marking the first international recognition that all human beings across the world are entitled to 30 fundamental rights.
These basic human rights include those that many of us are familiar with today and even take for granted, such as the right to freedom of expression, the right to education, and the right to protection against discrimination.
Yet, almost 70 years since adopting the UDHR, UN Women Executive Director Phumzile Mlambo-Ngcuka, declared in a statement that "the most serious - and most tolerated - human rights violation" is violence against women and girls.
"Far too many women and girls continue to be discriminated against, subjected to violence, denied equal opportunities in education and employment, and excluded from positions of leadership and decision-making," U.N. Secretary-General Ban Ki-moon said last month with the release of The World's Women 2015 report.
Such startling inequality means that despite well-meaning political declarations, the achievement of basic human rights is far from reality for too many women around the world. Worse, when women activists take a leading role in their local communities to reclaim human rights and promote freedoms, they do so at the risk of their own safety.
How many more years can women wait for fundamental equality and dignity?
Global Fund for Women believes that that the time has now come for women everywhere to realize their human rights.
In order to match moral obligation with political declarations, Global Fund for Women launched a new online campaign in October called Determined. Featuring the voices and stories of 20 courageous female human rights defenders from around the world, Determined raises awareness of global situations -- from forced marriage and domestic violence to the denial of girls to receive education and the exclusion of women from political processes. The campaign recognizes the crucial role defenders play in effectively eliminating what continues to be the most acceptable human rights violation, the violence that prevents women from having fully realized and fully dignified lives.
In celebration of Human Rights Day, here are four of the 20 fearless women highlighted in the campaign.
1. Nilce Naira Nascimento, Brazil
Article 23 of UDHR: Everyone, without any discrimination, has the right to equal pay for equal work.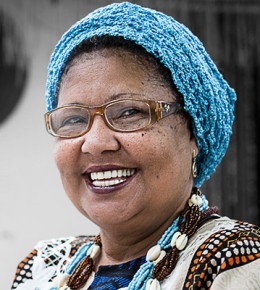 Nilce responds to Brazil's strong racial divide and inequality through her work with CRIOLA, a women's rights organization led by black women who work with other Afro-Brazilian women and girls in the poorest areas of Rio de Janeiro to empower them to combat this rampant racism and improve the living standards for the Afro-Brazilian community.
2. Swastika TamaNg, Nepal
Article 3: Everyone has the right to life, liberty and security of person.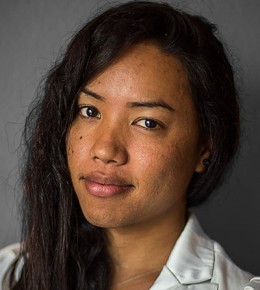 When Swastika came out as a transgender woman five years ago, her father disowned her and she had to leave home. With little education, she had no job prospects so she turned to being a sex worker. Through her involvement with Mitini Nepal, an LGBTQI support and advocacy group, she was able to understand her gender identity and is now working to achieve human rights for LGBTQI people in Nepal, where existing laws protecting LGBTQI's rights are rarely enforced.
3. Asipa Musaeva, Kyrgyzstan
Article 2: Everyone is entitled to all the rights and freedoms set forth in this Declaration, without distinction of any kind, such as race, color, sex, language, religion, political or other opinion, national or social origin, property, birth or other status.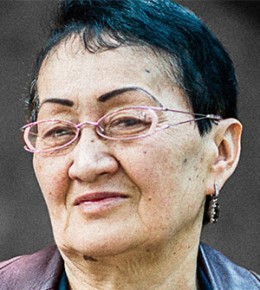 At the young age of 17, Asipa was in an accident that severely injured her hip, leaving her permanently disabled. She found that perceptions around her disability made it difficult for her to find a job, or to be treated with dignity by those around her. She founded the Republican Independent Association of Women with Disabilities of Kyrgyzstan. In the face of tremendous obstacles, including her arrest, she and her group advocated for public spaces to be accessible for people with disabilities. The law was ultimately adopted, and today Asipa and her organization continue to advocate on behalf of people with disabilities
4. Nela Pamukovic, Croatia
Article 5: No one shall be subjected to torture or to cruel, inhuman or degrading treatment or punishment.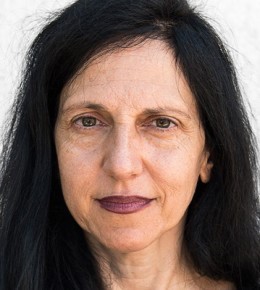 In 1992, Nela co-founded the Centre for Women War Victims (ROSA) during the Bosnian war, when rape was used as a weapon to terrorize communities and intimidate women. Now, more than 20 years later, women survivors of rape are still healing from the trauma and stigma of their experience. ROSA provides women with a safe space to share their stories, and their advocacy led the Croatian parliament to pass the first law in the country recognizing rape as a war crime.
In reading these four women's stories, it's easy to see how fragile our basic human rights actually are, and how quickly we can lose them if we don't fight for them every day. As important as it is to honor human rights defenders today for being on the front lines, it's equally, if not more, important that we continually empower and support these everyday heroes who are ensuring that freedom, equality and justice is not a privilege to be experienced by the few, but a necessity for all.
Related
Popular in the Community