More than a year ago, Donna and I lost our beloved son, Stephen, who had been diagnosed in his teens with a rare mitochondrial disease that slowly cost him his eyesight, his hearing, his strength, and finally, his life.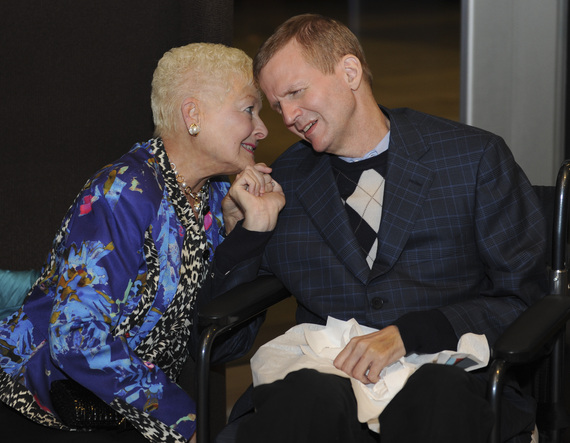 Since then, I have not stopped asking questions. I have not given up on a cure. I want answers. I wanted to know about the disease that took my son's life. For anyone who has lost a loved one to an illness, I send the message to keep pushing and to never accept "no" as the first answer to a cure.
My continuous search for answers resulted in a collaboration that was rare in the medical community. Our foundation gave an endowment to three separate institutions - Columbia University, Massachusetts General Hospital and the Mayo Clinic - for Mitochondrial Disorder clinical research. However, there was a big stipulation. As part of the agreement, these doctors from different institutions were encouraged to work together by meeting regularly and sharing data. This type of collaboration is unusual. It is not very often that medical institutions have worked together and shared data during research.
I felt really strongly about these institutions working together because I believe collaboration stimulates discussion and gets results. I have always implemented this at Marriott, and I hope others will be challenged to create similar models to fast-track resolving issues in many fields, especially medicine.
We used to say 1+1=2, but with collaboration, I've seen 1+1=5. Embrace working with others, because in the end, we all have the same goal: fight for what we care for.
While this research will not directly benefit my son, who has passed away, I hope a cure can be found to help others.
I have not given up, and I don't plan to.
I'm Bill Marriott and thanks for helping me keep Marriott on the Move.
Popular in the Community