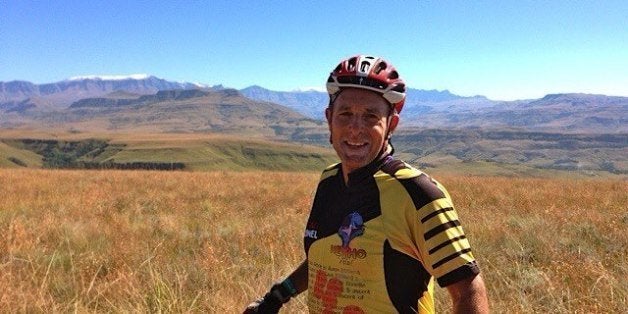 We live in a world that is very volatile, uncertain, complex and full of ambiguity. We live in an environment, particularly in the corporate world, where competition is increasing, where there is a 24/7 always-on mentality, and where people are expected to do more with less. This sort of environment is conducive to driving people to high levels of stress, which can evolve into depression and anxiety. And given that there's no indication that things are going to get any easier in the future, how can the corporate world better address depression and anxiety and break the stigma associated with those illnesses?
Here are four starting points:
1. Managers and leaders need to become better educated on the importance of a healthy mind. When we were in school, we were taught the importance of a healthy body through physical education and health classes, but we were never taught the importance of also keeping our minds healthy. There is a significant amount of work that needs to be done to educate managers and leaders on healthy minds. They should learn why a healthy mind is important; how to identify if someone might be moving from stress to distress to depression and anxiety; how stress and anxiety are illnesses, not weaknesses; and how to support someone who might be ill and reintegrate them back into the workplace.
2. We need corporate leaders to "come out of the closet" about their experiences with mental illness. When leaders rack up the courage to talk about personal experiences -- or those of a family member or close friend -- they help normalize mental illness and make it easier to talk
about these issues.
3. Put in place opportunities for employees to address their emotional and mental health. It's commonplace for companies to have gyms where people can improve their physical health. Mindfulness and meditation courses, quiet rooms and other opportunities for employees to
recover, recharge and reflect can help nurture employees' mental and emotional health. Oftentimes, the source of anxiety and depression can be factors in the workplace.
The simple act of not giving feedback to employees regarding their performance on a regular basis can be a real source of stress and distress, and can lead to depression and anxiety. When you combine already-existing stress and demands with technology and the need to cut costs, the pressures are even higher. In their New York Times article, "Why You Hate Work," Tony Schwartz and Christine Porath note that 87% of people today find their work disappointing, which leads to less productive work.
Therefore, the competitive edge in the future might be to ensure that employees are well in a holistic sense. In order to achieve this complete sense of well-being, corporations must focus more on enhancing the well-being of their people, and thus attend to not only their physical health, but also their mental well-being (i.e. ability to focus), emotional well-being (i.e. level of happiness), and spiritual well-being (i.e. sense of purpose).
4. Corporations need to become more purposeful in what they do so employees feel a sense of purpose. Giving people a sense of purpose at work is strongly linked to overall well-being. We need a more conscious form of capitalism, where organizations are driven by purpose, by addressing the social and environmental challenges the world faces and in doing so, grow and be profitable. This gives individuals in organizations a greater sense of purpose in what they
do and thus contributes to their overall well-being.
The last 50 years have seen enormous progress in advanced societies: less absolute poverty, better physical health, more education, among many other developments. Yet there is almost as much misery as there was 50 years ago. And the ever-increasing volatility, uncertainty, complexity and ambiguity is contributing to this. Businesses must now do their part to reduce this burden, and the four starting points above provide some guidance as to how to begin tackling these issues, to the benefit of their performance, their employees and society as a whole.