When I heard that my sister, Tracey's, breast cancer had returned to her 10 years later as stage Four Metastatic Cancer and was taking a roller coaster ride through her spinal column, the first thing that I did was stop breathing.
Watching my incredibly dynamic, successful and active sister sitting in a hospital bed being the focus of this wretched disease was excruciatingly painful. She seemed to shrink with each doctor's visit and procedure. My sister is a child of the 60's. I grew up almost 10 years younger than her, in her fabulous shadow as she rode the spirit of Woodstock through our house. My sister was all things sexy, dangerous and dynamic to me. And Metastatic Breast Cancer at 60 was turning my vibrant sister into a white gown in a hospital bed.
I'm a sex educator (specializing in the issues of women), who believes that sexual energy is life force energy. I had worked with women with chronic illness before, and even women who were dying but wanted to stay connected as long as possible to their own erotic natures. I had seen that connecting these women to their sensual energy kept these women vibrant and happier longer. But this time, it was my sister fading in front of my eyes.
When you have cancer, there is a lot of attention around doctors, needles, radiation, second opinions, and treatment plans. I wanted my sister Tracey to get attention around being alive and sexy in her body instead of cancer. She needs time to play in her body as well as medical treatment.
Let the doctors bring on the Chemotherapy and Radiation. I was going to be in charge of bringing on the healing power of pleasure and sexuality. It was time for a full out rebellion against death.
I wanted us to put on bad ass lingerie and tell cancer to take a hike. Sexuality is aliveness. And maybe if we could capture that fabulous life energy on film we could somehow kick cancer's ass -- or at the very least send cancer our very own personal message that my sister was not going to play by cancer's rules.
It was also a chance for us to come together and laugh at our humanness, our scars, our imperfections, and celebrate our aging bodies. It would capture us together and apart, at our most vulnerable, naked and beautiful: facing the death that visits all of us in a celebration of life.
When I asked my sister, Tracey, what this was about for her, this is what she told me: "I have gone through so much this summer: learning my cancer came back, planning my funeral, then learning I could live longer through treatment. For me, the shoot was about laughing at illness and pain. Throwing caution to the wind. Sharing this fun with my sister. Getting to a new place of feeling good about my body -- at 61 -- while going through a terminal illness."
Here's what we learned from our experience and looking at the photos. No matter what life brings us we can always play. We can always reach for the pleasure in our bodies. It is our life force energy and look at us play in it.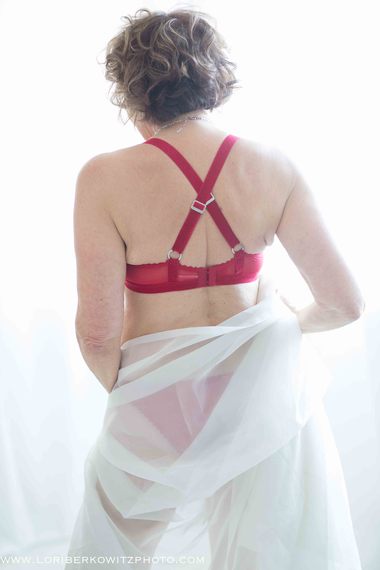 There is something defiant about this whole exercise, right? A woman over 50 and a woman over 60 getting naked and putting on lingerie. Not all of the parts are exactly as they were when we were born. Yet we're adorning ourselves, and capturing it all on film.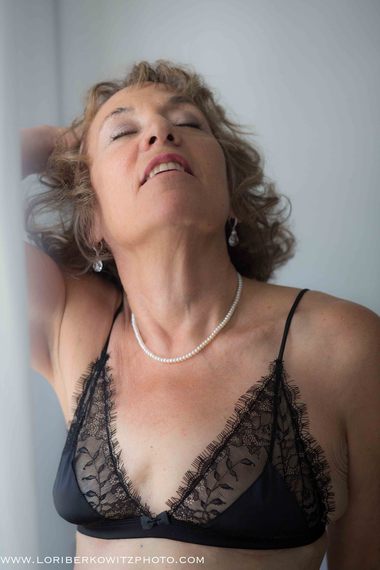 It was incredible seeing the images of my sister as Lori Berkowitz took them. To see her getting her hair and make-up done. The pleasure of being prepped for beauty and not for surgery. Being happy in the attention of being celebrated in our bodies together was amazing. In some shots we were dancing together and it was so much fun. Getting to be her little sister again and not her care taker.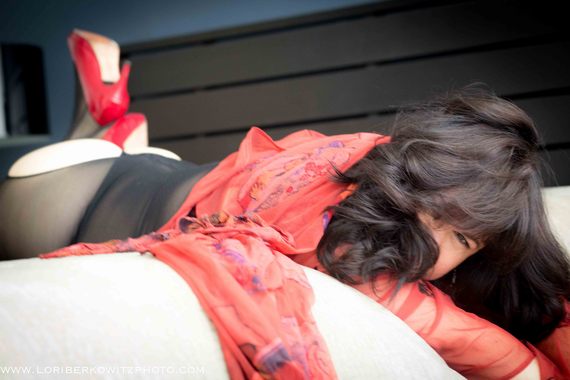 We were young again, teasing who would get the better necklace. And play-fight over earrings. And There were moments when we were lying together on the bed, my hand touching hers where the tears spilled down my checks ruining my make up.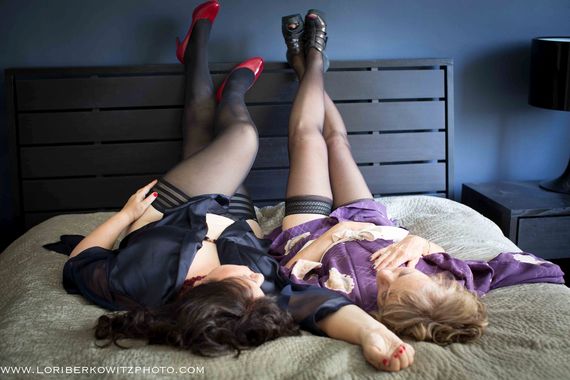 Screw you, cancer! We are alive together, playing. You can't take that. Screw you, age! So what if we're in our 50s and 60s? We're hot. Screw you, culture that says we can't be gorgeous and sexy at any age, during any part of what life brings us. We can always play. We can always reach for the pleasure in our bodies.
It's our life force energy and look at us play in it.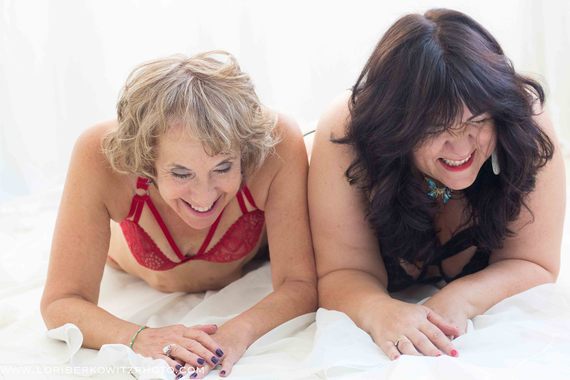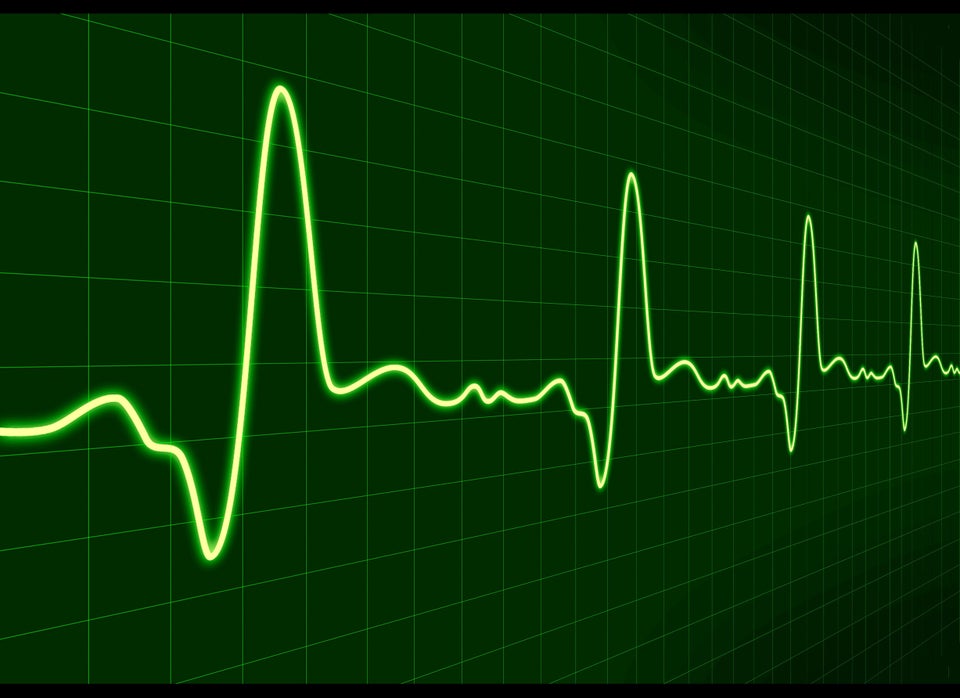 12 Tests That Can Do More Harm Than Good
Support HuffPost
The Stakes Have Never Been Higher
Related
Popular in the Community