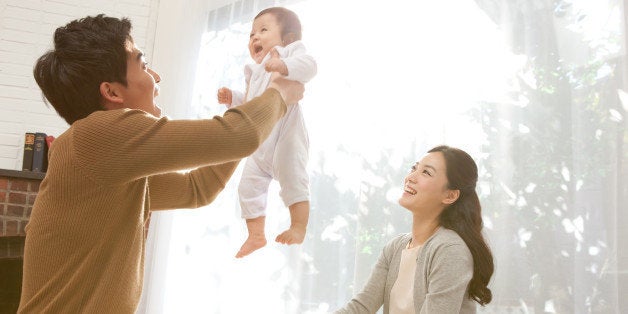 Co-authored by Julia Parish, Staff Attorney, Legal Aid Society -- Employment Law Center
San Francisco has a long tradition of leading the nation on critical economic and social justice issues like paid sick leave, minimum wage, and marriage equality. We value supporting people in their work, their families, and their health.

Now, San Francisco is on the verge of becoming the first city in the country to ensure full wage replacement for workers taking parental leave. This will benefit both workers and their employers.
The United States woefully trails the rest of the world in providing paid parental leave. In fact, only three other countries have no paid maternity leave requirement (Swaziland, Lesotho, and Papua New Guinea). Under the Family and Medical Leave Act, passed more than two decades ago, about half of U.S. employees have the right to take up to three months of leave - but it's unpaid and thus an unworkable option for most Americans.
California already is one of just three states -- along with New Jersey and Rhode Island -- that provide some paid parental leave, funded through employee contributions to a state program. (On Friday, the New York State Legislature sent the Governor what would be the nation's most robust state paid leave program.) Since 2004, California has guaranteed up to six weeks of paid family leave at 55 percent wage replacement. This is a good program that applies to any new parent bonding with a child, but in practice it often excludes the lowest-paid workers because they cannot afford to earn only half of their salary.
The proposed ordinance authored by San Francisco Supervisor Scott Wiener will require that employers in San Francisco pay the remaining 45 percent of their employees' wages so that more workers can afford to take parenting leave. This law would make workers in San Francisco the first in the country to be guaranteed full wage replacement. This means workers will not have to choose between spending critical early days with a newborn and putting food on the table.
The contribution from San Francisco employers will automatically decrease if the state's wage replacement percentage increases. Indeed, a state bill now sitting on Governor Jerry Brown's desk - Assembly Bill 908, authored by Assemblymember Jimmy Gomez -- will do just that, increasing the state's income replacement percentage to 70 percent for low-wage workers and 60 percent for others.
The benefits of paid parental leave are clear. It increases worker productivity, improves loyalty and morale, and saves employers the costs of hiring and training new and replacement workers.
U.S. Labor Secretary Tom Perez, who has been leading the Obama administration's push for federal paid family leave, said in Palo Alto in January that businesses are losing out in the absence of a paid leave mandate. Leaders of four companies at the event said their generous paid leave policies have boosted hiring, morale, and profits.
"The cost of doing nothing is overwhelming," Perez said. "It is literally in economic terms in the billions."
We can do more to support our families, our workers, and our businesses. By passing this legislation, San Francisco will lead California and our country forward.
Scott Wiener is a member of the San Francisco Board of Supervisors. Julia Parish is a Staff Attorney at the Legal Aid Society -- Employment Law Center
Related