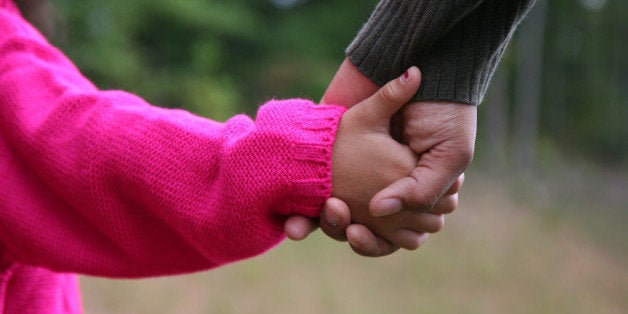 By Congresswoman Barbara Lee and PSI Ambassador Ashley Judd

Motherhood is not for the faint-hearted. Mothers struggle to do the best they can for their children -- making sure they're happy, healthy and know they are loved.

In many parts of the world, this is a truly heroic feat. As we watch ongoing coverage of the tragedy in Nepal or the heartbreak in Nigeria, we remember that mothers must weather even the most trying times to care for their children. They are stopped by nothing; they persevere to do the best they can for their kids.

We have the chance to make it just a little bit easier for some of these mothers.

The United States government has been a leader in global health and foreign development for decades. Support from the U.S. provides mothers with the extra help they need to protect their children and changes millions of lives for the better.

Perhaps no issue better illustrates this than the U.S.'s leadership on HIV and AIDS.

In 2003, HIV and AIDS seemed an insurmountable disaster. Then, Congresswoman Lee and the Congressional Black Caucus approached President George W. Bush about a plan to create the President's Emergency Plan for AIDS Relief (PEPFAR). Today -- in large part because of the U.S.'s strong bipartisan commitments and support -- we are close to realizing the goal of an AIDS-free generation.

Almost 700 children are infected with HIV every single day; 90 percent of them directly from their HIV positive mothers. Each and every one of these infections is preventable.

Without any health interventions, an HIV positive mother has between a 15-45 percent chance of passing HIV onto her child. Medical advances can slash that to a risk of less than 5 percent in the settings hardest hit by the epidemic.

Mothers everywhere must be able to protect themselves and their children.
Through the bold, bipartisan leadership of the Congressional HIV/AIDS Caucus, programs -- implemented by many local and international organizations, such as Population Services International (PSI) and the Elizabeth Glaser Pediatric AIDS Foundation - have prioritized supporting these mothers and children. Experts agree that this is best accomplished through a four-pronged approach to prevention, treatment and care:
Firstly, implement strong HIV prevention efforts, especially for women of reproductive age before they get pregnant. Having seen these programs firsthand, we understand the transformative effect of educating and empowering at-risk populations with evidence-based prevention programs, especially programs tailored to the unique risks that women face.

Secondly, empower women to determine the appropriate size and timing for her family. All women, including those who are HIV positive, should have information and access to a broad range of family planning options to avoid unintended pregnancies.

Thirdly, ensure that all women and mothers living with HIV have access to necessary services. Through voluntary HIV counseling and testing, mothers can be directly linked to effective resources that significantly reduce mother-to-child transmission of the virus.

Finally, continue providing care, treatment and support for mothers living with HIV, their children and their families. Worldwide, HIV is the leading cause of death amongst women of reproductive age and a major contributor to infant mortality. However, through programs like PEPFAR, we continue to deliver life-saving treatment.

On this Mother's Day, we hope to give voice to the millions of mothers struggling to protect their families from HIV and other health challenges.

As we celebrate, we must renew our commitment to ending HIV by reducing the barriers that mothers face to protecting their families. We can make it a little bit easier for mothers to be the best moms they can be.

Congresswoman Barbara Lee represents California's East Bay in Congress. She is a co-chair of the Congressional HIV/AIDS Caucus and a member of the State and Foreign Operations funding subcommittee. Ashley Judd, a celebrated actor, author and advocate, has been an ambassador for global health nonprofit Population Services International (PSI) for more than a decade.
Related