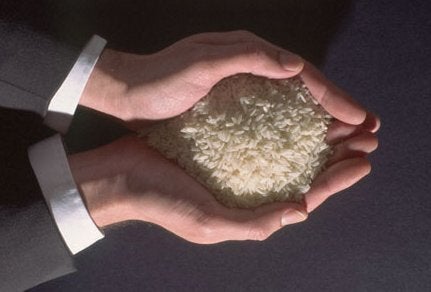 This year, the traditional year-end exercise of reflecting on the successes and failures of the past 12 months, and looking ahead to the coming ones, holds special significance for me. Last June marked a personal turning point, with my election as director-general of the UN Food and Agriculture Organization. I took up my duties on Jan. 1 and my job will be to make that date another turning point -- turning the tide in the fight against hunger.
Today, some 1 billion people are still undernourished and many countries are far from achieving the first millennium development goal of halving the proportion of people living in hunger and extreme poverty by 2015.
My top priority for 2012 will be to make a renewed push towards that objective, but also to look beyond it, to the final, total eradication of hunger from this planet. Obviously, it is not something that FAO can do alone. It needs a new international mobilization, the support of decision-makers everywhere, and a concerted effort by the entire UN family and other development partners.
I plan immediately to start a series of consultations with 20-30 of the world's poorest countries and help them mobilize the resources needed to launch their own comprehensive food security strategies.
There are no ready-made answers, but countries do not need to start from scratch either. Within FAO and different parts of the developing world, there is a wealth of international experience from which these countries can draw find answers to their problems.
FAO, making the best of its own financial and human resources and working side by side with other partners, stands ready to help these countries design feasible plans and come up with the resources to finance them.
One challenge is to use the knowledge and experience FAO has and is developing in many areas, such as sustainable agriculture and women's empowerment.
In 2011, FAO launched what amounts to a greener revolution of agriculture, which can increase production without any of the environmental damage and massive depletion of natural resources, caused by present farm systems. We call it "Save and Grow."
This new model conserves and enhances natural resources, drawing upon nature's contribution to crop growth -- from soil organic matter to water flow regulation -- and can be adapted to specific conditions and locations. Field trials in 57 low-income countries have produced yield increases averaging 80 percent. We will be helping developing countries gradually adopt it over the next 15 years.
This could play an important role in helping food-insecure countries achieve more sustainable economic growth, an issue that will be in the spotlight at next June's Rio +20 United Nations Conference on Sustainable Development. Climate change and food security have converging agendas. They both call for important changes towards more sustainable production and consumption patterns. Now we have the opportunity to explore their potential synergies.
Alongside with UN Women and many others partners, FAO also advocates empowering women in agriculture.
At present, for instance, yields on plots managed by women are lower than those managed by men. Not because women are worse farmers than men, but because they simply do not have the same access to resources like land, technology, and inputs. Getting women to participate fully in our efforts to end hunger will make a crucial difference.
In making a new start in the fight against hunger we should look for fresh, innovative solutions. Injecting resources in rural economies, through cash transfer programs and production incentives for example, has immediate positive effects in stimulating local growth. Jobs and incomes are created, markets for small-scale farmers are generated and the local supply of fresh, safe and nutritious food is increased.
The road ahead is a long one, but it is time to be innovative and find new answers. Although our task will be made harder by the uncertain economic outlook I am convinced that with a fresh approach and renewed efforts, plus measures to strengthen the global governance of food security, we can build the necessary momentum for the total eradication of hunger.
Popular in the Community