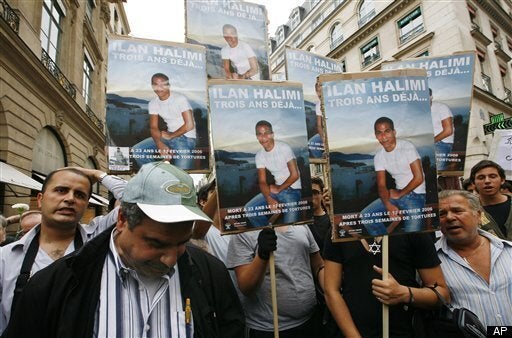 This year Norway has reached two milestones that go to the heart of how it deals with its past history and future values. Recently, Norway began serving as chair of the International Task Force for Holocaust Education, Research and Remembrance, whose 27 international members are committed "to place political and social leaders' support behind...Holocaust education, remembrance, and research both nationally and internationally." Indeed, Oslo has committed to use knowledge of the past to be a force against contemporary hate. In a strong address to the ITF plenary, Norwegian Foreign Minister Jonas Gahr Store insisted, "We need to strengthen the ITF as a vehicle for political action...we need the ITF to help us confront increasing anti-Semitism." Gahr Store went on to say that "Knowledge of our dark past is necessary to fight contemporary anti-Semitism and other forms of racism."
Coming at a time of resurgent global anti-Semitism this commitment by a senior official in Europe should be most welcome.
However there are conflicting signals from Oslo. For 2009 also marks the 150th anniversary of the birth of Knut Hamsun, Norway's most significant writer outside of Ibsen. Hamsun was awarded the Nobel Prize for Literature (in 1920). Plans for a multimillion-dollar commemoration include a museum dedicated to his life and series of events under the patronage of the Royal Family.
But there is one problem: Hamsun's love affair with Nazism. In 1943, during the height of WWII and the Holocaust, he presented his Nobel medal to Joseph Goebbels, the Nazi propaganda chief, and even had an audience with Hitler.
How Hamsun's behavior is portrayed is an extremely sensitive matter in a nation that produced Quisling and other collaborators, including those who participated in the deportation of Jewish citizens to Auschwitz.
A review of official Norwegian websites shows a virtual whitewashing of Hamsun's Nazi connection, while glorifying his literary career. The National Library's website makes absolutely no mention of his Nazi links but does state: "The aim of promoting Hamsun internationally in 2009 is to raise the profile of his writings, as well as to generate interest in Hamsun in a variety of cultural contexts in different parts of the world. An additional objective is to promote modern Norway as a nation presenting and renewing a significant part of its cultural heritage."
A second page also omits his Nazi connection, and describes the commemoration as "The Ministry of Culture and Church Affairs wishes the anniversary of Knut Hamsun's birth to be commemorated in a manner commensurate with his standing as an internationally renowned author."
The most glaring example is on the website titled "Norwegian Literary Nobel Laureates." The site has one paragraph each devoted to Bjørnstjerne Bjørnson, Hamsun and Sigrid Undset. Bjørnson, Norway's first recipient of a Nobel in Literature, died in 1910. The paragraph about the heroic Undset, however, states: "Undset's books were banned in Germany in the 1930s, and she was forced to leave her native Norway as a result of the Nazi invasion during the WWII. She went to the United States but continued to support the Norwegian Resistance. After the war she returned to her country and received the Grand Cross of St. Olav for her writing and her patriotic endeavors."
As for Hamsun, the writeup is totally silent about his activities during the same period! There is absolutely no mention of his writings in support of the Nazis or his trip to Berlin. Only one official Norwegian site tells the whole story, describing Hamsun thusly: "His politics, on the other hand, were controversial. He sympathized with the Nazis, and was charged with treason after the war. He was later sentenced to pay a large sum in civil compensation."
The Stockholm Declaration, the foundational agreement of the ITF, states, "we must uphold the terrible truth of the Holocaust against those who deny it." Hamsun was not the only prominent author of that period to embrace the Nazis. Others, such as France's Louis-Ferdinand Céline and the US's Ezra Pound, did the same. Yet despite their claim to literary greatness, neither has been honored by their native countries -- to the contrary, their shameful collaboration is treated as a major part of their legacy. Hamsun was no better, and any "commemoration" of his life must include the harsh truth about how and why this literary giant and other Norwegians chose to become Nazi collaborators.
Over the past few years, Norway, like other European countries, has experienced open anti-Semitism in both its traditional forms of threats to synagogues, cemetery desecrations and other incidents. It has also seen anti-Semitism expressed in a virulent anti-Zionism in public discourse.
Norway's elite owes today's generation moral and historical clarity about Hamsun and his ilk. Whitewashing Hamsun will only further embolden Europe's resurgent Far Right, and raise the question whether this Scandinavian nation can be a leading voice in the fight against history's oldest hatred or a contributor the problem.
Mark Weitzman, Director of the Simon Wiesenthal Center Taskforce Against Terrorism and Hate, co-authored this essay.
Popular in the Community