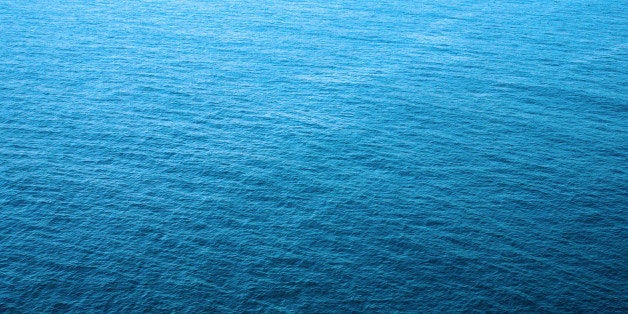 What a difference a decade makes. As the world stands poised to launch the Sustainable Development Goals (SDGs) aimed at transforming our planet by 2030, the ocean is at last firmly on the agenda. It's a welcome change from when the seas were woefully marginalized in the Millennium Development Goals.
This time, the ocean is getting its own goal -- SDG 14 -- backed up by seven ambitious targets, including to combat the illegal fishing that is destroying vital stocks, and to protect far more of the ocean from exploitation. To help achieve these targets, governments should look to the collaborative initiatives already making a difference, some of which the Bertarelli Foundation is proud to support.
The sea is my passion: I started sailing as a young girl and now race yachts offshore. I've been dismayed to witness first-hand the ocean's rapidly declining health, and alarmed to see some of the culprits in action.
At night, the sounds a racing yacht makes against the crashing waves are unnerving. But equally disconcerting are the distant pinpricks of light sometimes seen on the horizon. Not the stars, the sailor's guiding lights, but "phantom boats," which in defiance of maritime safety codes switch off their transmitters -- or don't have them at all. Such subterfuge is usually a sign that they are fishing illegally. Pirate fishers like these rob coastal communities of food and income, and often have links with even more sinister cross-border crimes, including slavery and terrorism.
Expanding Marine Protection
Populations of large marine fish -- such as tuna -- have plummeted by 90 percent since 1950. To stop this irreversible loss, more large-scale marine protected areas (MPAs) are essential; places where extractive activities are forbidden and species can breed and feed safely.
At the moment, only about 3.4 percent of the ocean is protected, compared with 15.4 percent of land. But the tide is turning; since 2010, more than 6 million km2 of MPAs have been added, bringing the total area of ocean covered to 12 million km2. To meet the SDG 14 target to protect 10 percent of the ocean by 2020, a further 2.2 million km2 of coastal waters and 21.5 million km2 of the high seas will need to be protected.
A New Wave of Philanthropy
My family's Foundation has played a pioneering role in helping to demonstrate the importance of these oases of protection, by bringing together organizations and governments, NGOs and universities that have never worked together before, creating a platform for collaboration.
We are proud to be part of a new wave of philanthropy, which applies business expertise to developing solutions to the pressures on global resources generated by ever-surging demand and ever-more powerful extractive technologies.
Designing and maintaining cost-effective monitoring and surveillance tools to help enforce MPAs is crucial to their success. Working with leading specialists, we have piloted groundbreaking satellite-based initiatives to monitor suspected illegal fishing. The technology has evolved rapidly and can now analyze multiple sources of live data, which, when integrated with information about a vessel's history, ownership and country of registration, is able to alert officials to any suspicious activity.
Over the past eight years, by supporting new scientific research, we have helped show the value of MPAs -- making the evidence-based case both for the 2010 creation by the British government of the world's-largest marine reserve to conserve 640,000 km2 of pristine ocean around the Chagos archipelago in the Indian Ocean, and for Belize to protect the Turneffe atoll in 2012.
I believe that an important part of this new form of philanthropy is to be actively involved personally and professionally: for the commitment to be about more than money. That's why I have gone to the heart of power in Washington to highlight the importance of these initiatives. As part of our collaboration with The Pew Charitable Trusts' Global Ocean Legacy campaign to promote the conservation of Easter island's exceptionally diverse and unique marine environment, I met the former President of Chile, senators and officials in Santiago, and visited Easter Island, where I heard from many members of the Rapa Nui community about the importance of balancing their livelihoods with the long-term health of the ocean while maintaining their traditions.
In recognition of that marine heritage, Chile is hosting this year's 'Our Ocean' conference on October 5 and 6 in Valparaiso. At last year's event, participants announced initiatives valued at more than $1.8 billion, and new commitments to protect more than 3 million km2 of ocean. These partnerships show how a combination of private philanthropy, science, technology and community engagement can reverse the narrative of ocean decline.
A ravaged, diminishing ocean is not the legacy we should be passing on to our children. We must enable them to experience the wonders of a healthy ocean as we have done. Alongside our many partners, the Bertarelli Foundation is determined to help achieve SDG 14 and together chart a course toward the future we want for our seas.
This post is part of a series produced by The Huffington Post, "What's Working: Sustainable Development Goals," in conjunction with the United Nations' Sustainable Development Goals (SDGs). The proposed set of milestones will be the subject of discussion at the UN General Assembly meeting on Sept. 25-27, 2015 in New York. The goals, which will replace the UN's Millennium Development Goals (2000-2015), cover 17 key areas of development -- including poverty, hunger, health, education, and gender equality, among many others. As part of The Huffington Post's commitment to solutions-oriented journalism, this What's Working SDG blog series will focus on one goal every weekday in September. This post addresses Goal 14.
Calling all HuffPost superfans!
Sign up for membership to become a founding member and help shape HuffPost's next chapter