Over the last year and a half, Kuros! has been arming women with pepper spray as a way to physically combat sexual assault in India. As we continue our efforts throughout India in 2015, we are excited to announce that we are now spreading our efforts into Africa as well, starting in the country of South Africa. The official statistics in South Africa indicate that a sexual assault occurs every eight minutes. However, with the variable report claims ranging so wildly, some estimate over 1.5 million rapes occur each year alone.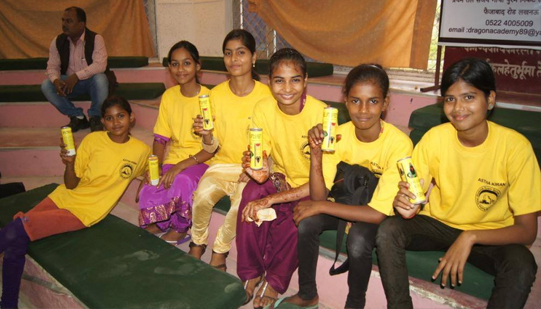 A group of young women from a Kuros! drop in India. Inside each package is a can of pepper spray, a clip to hold the canister, and instructions in Hindi & English
Once referred to as "The Rape Capitol of the World", we knew early on that South Africa was a place we wanted to spread our efforts into. For our expansion into the country, we have partnered up with Woman Against Rape (W.A.R) a non-governmental organization that has been on the front lines in South Africa working with rape survivors throughout the country for the last decade and a half. W.A.R. started with a single woman, Janine Rowley delivering "comfort boxes" to sexual assault survivors at local police stations in March 2000. As word of her efforts spread, the areas of operation expanded and "Woman Against Rape" was officially conceived. In the last fifteen years, the organization has not only grown in size, but also in rehabilitation and awareness projects and now has operations throughout the country.
We approached W.A.R. because one of the most important aspects of our efforts is partnering with a non-governmental organization that not only understands a country's social landscape, but actually operates in it. We have to ensure that the pepper spray gets into the hands of women and girls who need it, and no one understands the situation better than a non-governmental organization working on the ground addressing it first hand.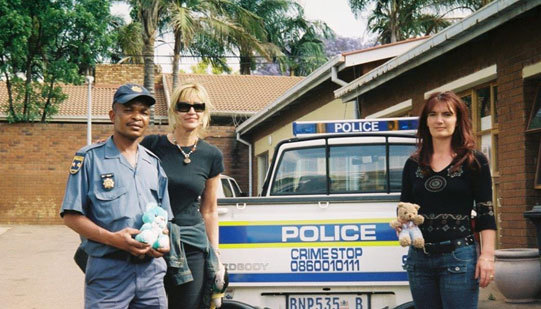 W.A.R. started by delivering care packages to sexual assault survivors at South African police stations in March 2000.

Just as important as correct and effective distribution is, we have to ensure that we are getting an effective and reliable tool into the hands of the women we are arming. I'm very proud to say that we are now arming women with one of the very best nonlethal tools available anywhere. For our expansion into South Africa, we have purchased a pepper spray called SABRE Red. SABRE, for those who are unfamiliar is actually manufactured in the United States and is the exact same pepper spray carried by almost every police department throughout America. This stuff works, and we know the pepper spray we are giving to these women will be effective when they need it most.
I am extremely excited about the progress we have made, and our expansion into Africa. Not only in establishing a relationship with one of the foremost non-governmental organizations in South Africa, but also that the quality of pepper spray that Kuros! is now providing these women is in my opinion the best in the world. I will be heading to South Africa on March 18th to Mooiplaas, Olievenhoutbosch, Atteridgeville and the surrounding rural areas. I will be doing updates from the ground when possible, so be sure to check back in for news on the first Kuros! pepper spray drop in Africa.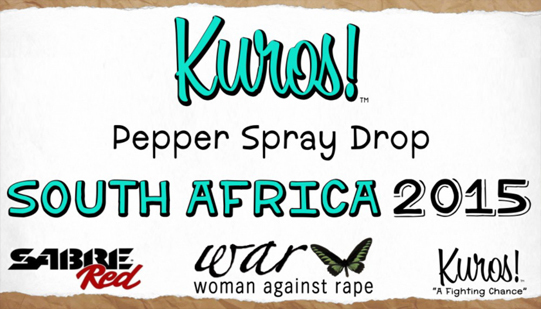 Calling all HuffPost superfans!
Sign up for membership to become a founding member and help shape HuffPost's next chapter