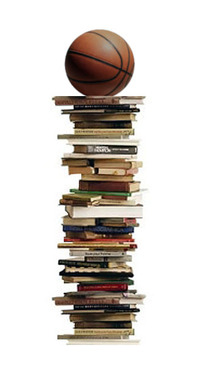 Two friends became enemies. Eric claimed I fouled him in a basketball game during recess. He pushed me. I pushed back. Blows followed. Everyone gathered for the first of three major experiences that taught me what is worthy of a fight.
"Mr. Phillips is coming," yelled Derrick.
We returned to our Sixth grade classroom. The teacher left the room for a minute. Eric, humiliated by the laughter of others, demonstrated the foul in front of everyone and accidentally ripped my shirt open from the breast pocket. In this competition, the victor was the one who arose least embarrassed, so nothing good would come of it. The fight resumed.
Mr. Phillips returned and saw this misguided battle for respect and ordered us to leave with him. I felt, perhaps, as empty as the very idea of competition for the purpose of diminishing others. Outside, Mr Phillips laughed and shared stories of fights with his brothers that are "jokes of his past" today.
Months later, I saw wisdom in Mr. Phillip's words when Eric and I were friends again and paired on a team in a math contest against the two top math students in the grade. In preparation, Eric and I huddled most afternoons over math problems discovering trick questions to come in a contest based on knowledge, not grades. In an upset, we won and the true victory was a new understanding of competition worthy of a fight. However, the primary memory is learning together--"learning" being the operative word. I look back on learning with my friend as a lesson demonstrating that an "A" may not necessarily mean that I had absorbed concepts any better than if I had received another grade. After all, we defeated A+ students in math. No victory is as meaningful as learning itself.
Years later, the lesson followed me to U.S. History. Initially I was quiet in this class, as I was always more interested in ancient eras in other parts of the world. The teacher pried open my mouth, stressing debate and discussion. Five minutes into one class he asked me with a grin, "What was the role of the Republicans during the Gilded Age?" My answer failed to stand his scrutiny. After a few classes of "being grilled," I went to his office after school to re-examine our debate. I was half-expecting a huge debate. Armed with new knowledge, I hoped for my first win. I knocked on his door and heard a welcoming shout of "Batts!" We laughed and debated far beyond class discussions and I learned.
Afterwards, I read everything to prepare for a class trial prosecuting Andrew Carnegie for "immorality and dishonesty." I would be fighting in the classroom again--only this was a meaningful fight for truth. I represented the plaintiffs of the Homestead Steel Works. I changed how I competed; I had matured enough to see my purpose was to show truth rather than defeat my opponent.
As juniors, students are geared to focus on grades to suit college-friendly transcripts. History rescued me from that regimen with the wisdom that learning has multiple paths, including competition. I then added U.S. History to my passion list and found a class to be a model of a real education: a challenge and a dialogue that changes a student's thinking and behavior.
Ian Batts will be a freshman at Harvard University in the fall, following his gap year.
Related
Popular in the Community