Olympian Yuzuru Hanyu might've brought home a first-place medal in figure skating for Japan, but it turns out his photo poses are also gold.
A group of skaters and sweepers gathered for a selfie on the ice on Saturday after the Olympic figure skating exhibition gala, an event where athletes are given an opportunity to express themselves. Hanyu definitely showed his own flair in the photo, striking a pose in the air after being hoisted up by pair skater Ondřej Hotárek of Italy.
The result is a thing of beauty.
Naturally, people freaked out across social media at the extremely extra pose. Many praised fan favorite Hanyu for always bringing the fire, as well as Hotárek for being a true friend during selfie time.
And the selfie, taken by skater Misha Ge of Uzbekistan, really did turn out to be a masterpiece.
Hanyu, who has a fierce fanbase, has been known to charm hearts everywhere with his quirky personality and selflessness. After winning gold in the men's singles competition, Hanyu ushered fellow Japanese skater Shoma Uno, the silver medalist, and Spain's Javier Fernandez, the bronze medalist, onto his podium. The moment prompted praise from social media users who admired Hanyu's good sportsmanship.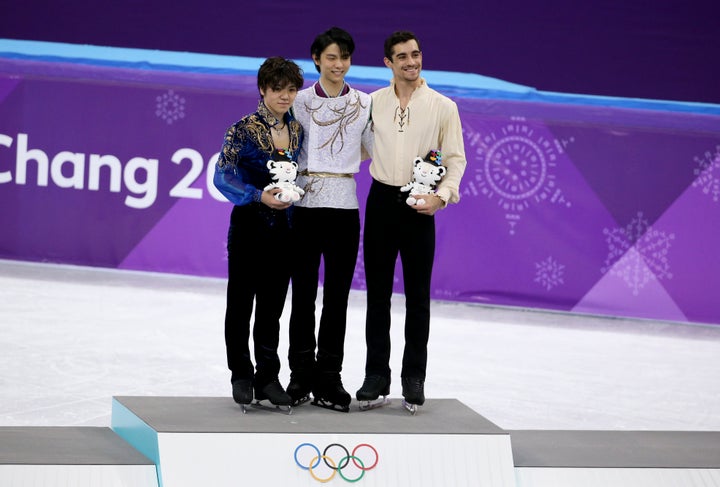 Hanyu is also loved for his own appreciation of lovable bear Winnie-The-Pooh. Back in 2010, the Olympian began to carry around a Winnie-The-Pooh tissue box and also ensured that a plushie would be placed on the side of rink that would "watch" him skate. Fans soon began to catch on to his love of the bear.
Fans toss him stuffed Poohs after he finishes his routines, as was widely seen at the Winter Games this year in Pyeongchang, South Korea. The skater typically donates the bears to the area's children, because that's the kinda guy he is.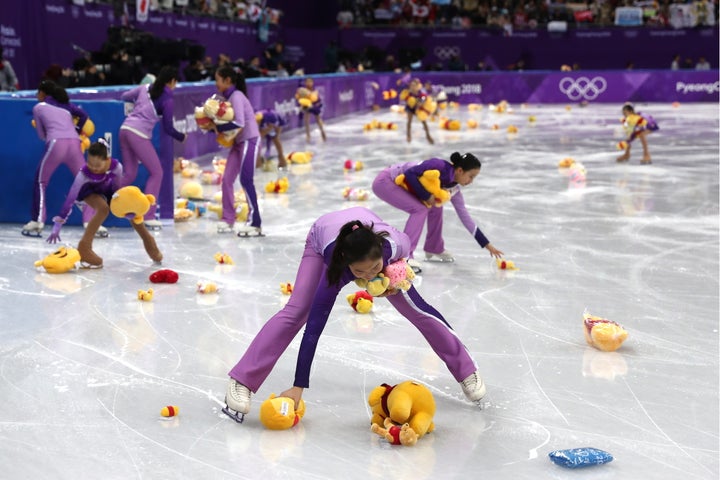 Add all that with killer moves on the ice and incredible selfie skills and we have to ask ourselves, what's not to love about Hanyu?