The only thing more exciting than the Winter Olympics is the fact that the Oscars are looming in the not-so-distant future, bringing with them the promise of red carpet excitement and, of course, epic fashion moments.
However, upon brief inspection, it turns out we have to look no further than the ice rink to see some great style. In fact, it looks like many ice skating outfits are pretty much just mini Oscars dresses.
In honor of the upcoming awards ceremony and the women's Free Skate finals in Sochi on Thursday, we've rounded up the photos that highlight just how strikingly similar the outfits and gowns are. Now, if someone could just show up on the red carpet in one of Johnny Weir's outfits, our Olympics/Oscars love affair would be complete.
Ashley Wagner & Kristin Chenoweth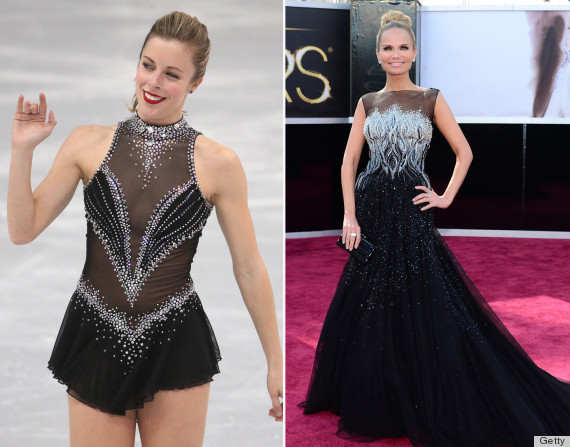 Mao Asada & Mila Kunis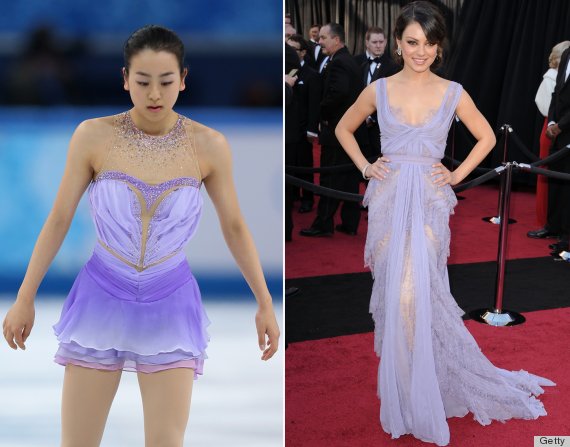 Yulia Lipnitskaya & Amy Adams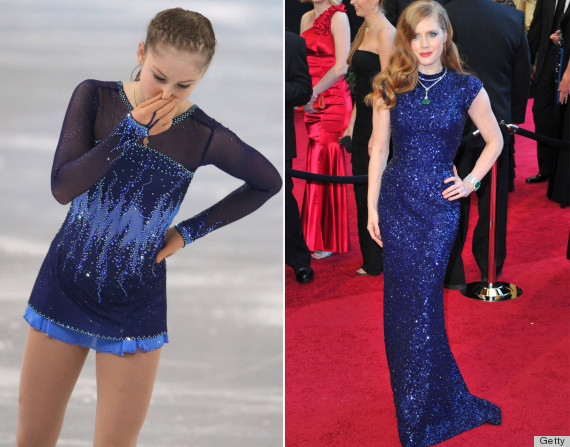 Carolina Kostner & Jennifer Lopez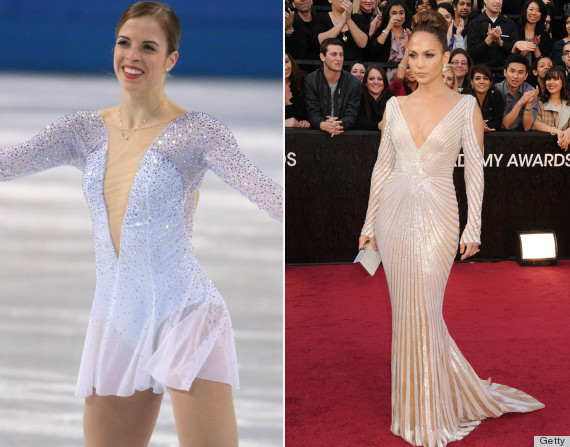 Mae Berenice Meite & Venus Williams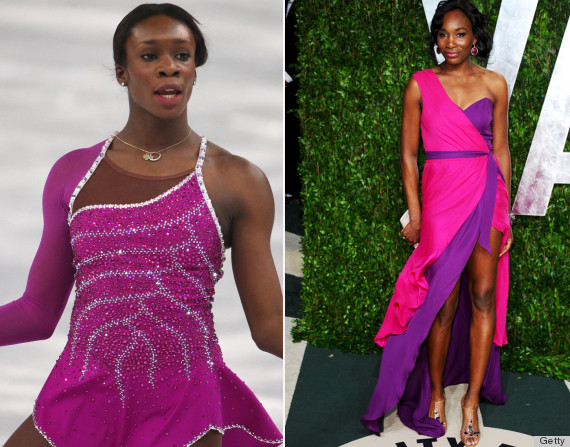 Yuna Kim & Jane Fonda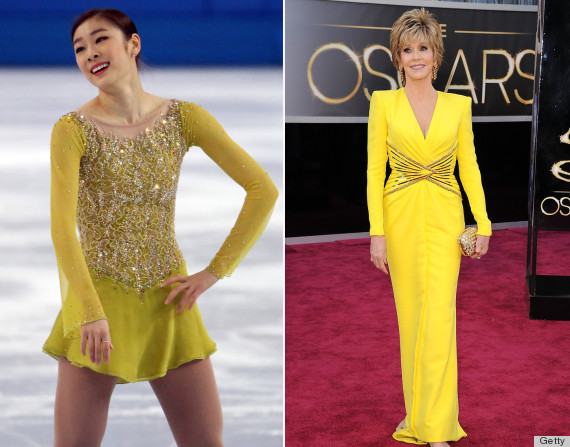 Gracie Gold & Heidi Klum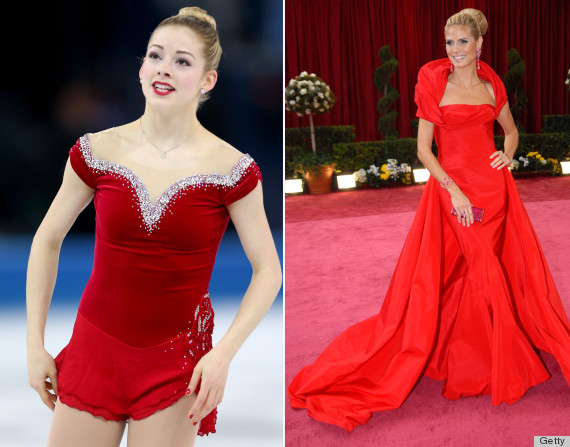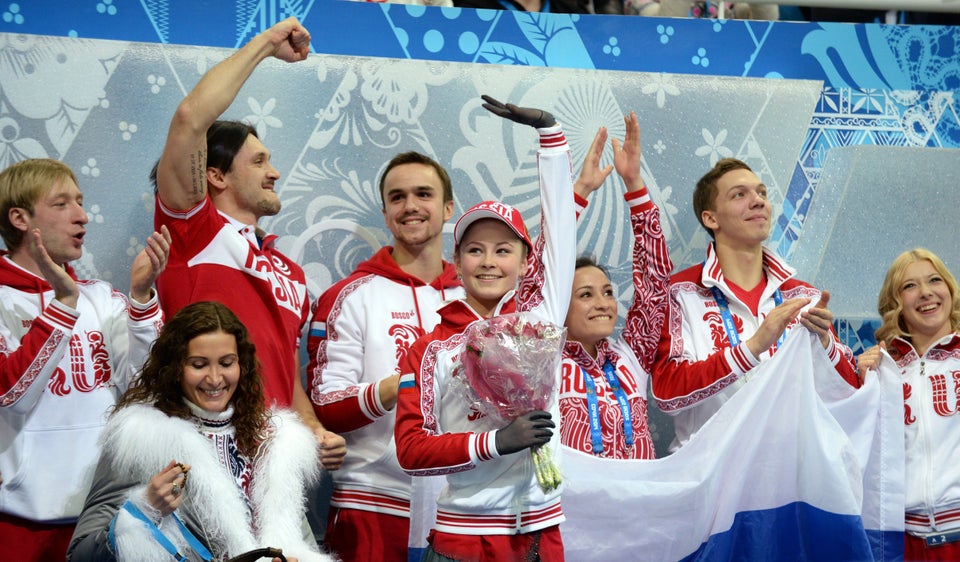 PHOTOS: Figure Skating Team Event