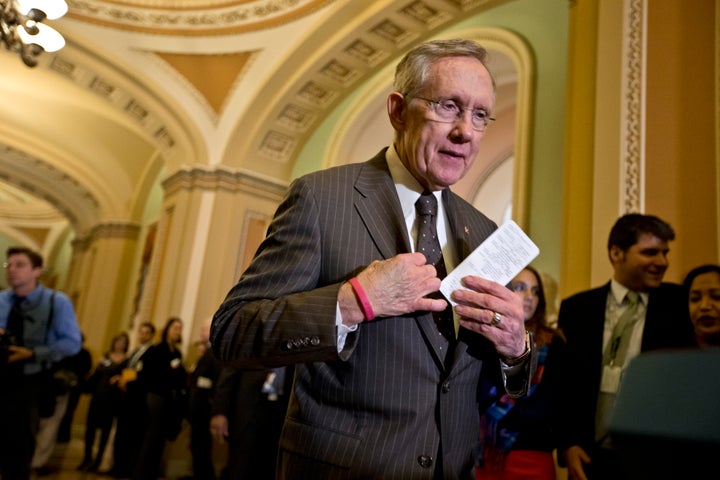 Democratic arguments for reforming the filibuster could find traction with the public, according to a poll of 10 states sponsored by the pro-reform group Fix The Senate Now.
Filibusters allow senators to object to ending debate on a bill, requiring a three-fifths majority vote to proceed, and are a means by which the party in the minority can slow or stall the progress of legislation.
A proposal for a "talking filibuster" by Sen. Jeff Merkley (D-Ore.) would force senators to physically take the floor and speak in order to continue a filibuster. As soon as the lawmaker stopped speaking, a simple 51-vote majority of the Senate could vote to end debate. Currently, senators can filibuster legislation by raising their hand in objection. Fix The Senate publicly supports Merkley's efforts.
The voters surveyed were open to such changes. Only 14 percent said the Senate deals with issues in a timely manner, the poll, conducted by the Democratic firm Public Policy Polling, found. Sixty-two percent said they would "support limiting senators to one opportunity to filibuster," and 70 percent that "those who filibuster should have to keep debating on floor."
A caveat: the survey frames the debate entirely on Democrats' terms. It told respondents, for instance, that "1 in 11 federal judge positions are vacant because the Senate hasn't acted on their nominations" without also mentioning GOP counter-arguments that because the Democratic majority frequently limits room for debate and amendments on legislation, Republicans must stall progress on legislation and nominations to force the majority's hand.
But an online HuffPost/YouGov poll found similar results on the "talking filibuster": 65 percent of Americans supported requiring senators to participate in debate throughout the filibuster, while just 9 percent thought senators should be able to filibuster without being physically present.
Senate Majority Leader Harry Reid (D-Nev.) has expressed support for such changes, saying he doesn't want to do away with the filibuster, but feels that it has been abused to obstruct legislation.
Senate Minority Leader Mitch McConnell (R-Ky.) has questioned whether Democrats would have the votes to change Senate rules without invoking the "nuclear option" -- requiring only 51 votes instead of a 67-vote majority.
"Well, there is growing Democratic unease with breaking the rules to change the rules," McConnell said last week at a press conference. "I think it will be very difficult for that to come about. I think it will be bad for the Senate."
The PPP/Fix The Senate poll surveyed 5,566 voters in Arkansas, California, Florida, Massachusetts, Michigan, Missouri, Montana, North Carolina, Rhode Island, and Vermont between Dec. 10 and 11. PPP polling uses automated phone calls.
Before You Go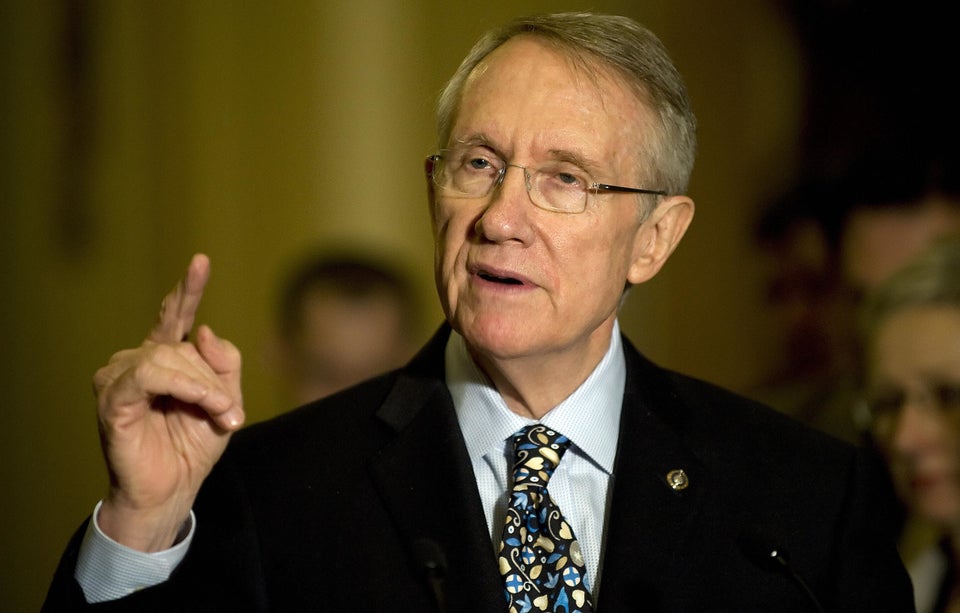 Senate Majority Leaders Through The Years
Popular in the Community