 Senators may be nearing an end to their partisan dispute over curbing unlimited delays called filibusters.
Whatever the resolution, it probably won't require filibustering senators to debate on the Senate floor until exhaustion, like the actor Jimmy Stewart did in the movie "Mr. Smith Goes to Washington."
Senate aides say lawmakers could compromise as soon as Thursday on modest limits on filibusters, which a party in the minority uses to kill legislation. If no deal is reached, Democrats may push a package of changes that would place mild restraints on the practice.
Some newer Democratic senators want to require filibustering lawmakers to talk continuously as Stewart did in the 1939 film. But No. 2 Senate Democratic leader Dick Durbin says Democrats lack the votes for that aggressive change.
Politico reports that Senate Majority Leader Harry Reid (D-Nev.) and Minority Leader Mitch McConnell (R-Ky.) are close to reaching a scaled-down deal. According to the report, Reid's proposal to McConnell does not require 41 votes to maintain a filibuster, which would shift the burden on to the minority. Under current rules, the majority must get 60 votes to end a filibuster.
"That was never a real possibility for the McConnell talks," a Senate Democratic aide told The Huffington Post of the 41-vote threshold. If talks between Reid and McConnell break down, shifting the onus onto the minority would be a central part of the package Democrats attempt to push through with 51 votes on the Senate floor.
The aide continued: "We [will be] a more efficient Senate; we'll be able to get on bills without having 60 votes and without having to spend a week to do it. We are getting the ability to confirm certain nominees who have objections against them. Instead of taking a week to confirm them, it'll take a few hours ... That's all Reid ever really wanted."
Before You Go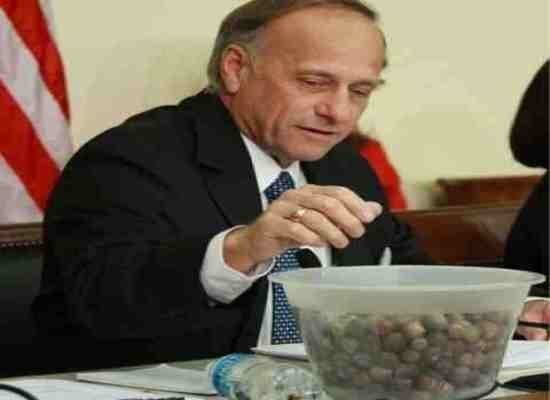 More Crazy Examples of Congressional Theatrics
Popular in the Community