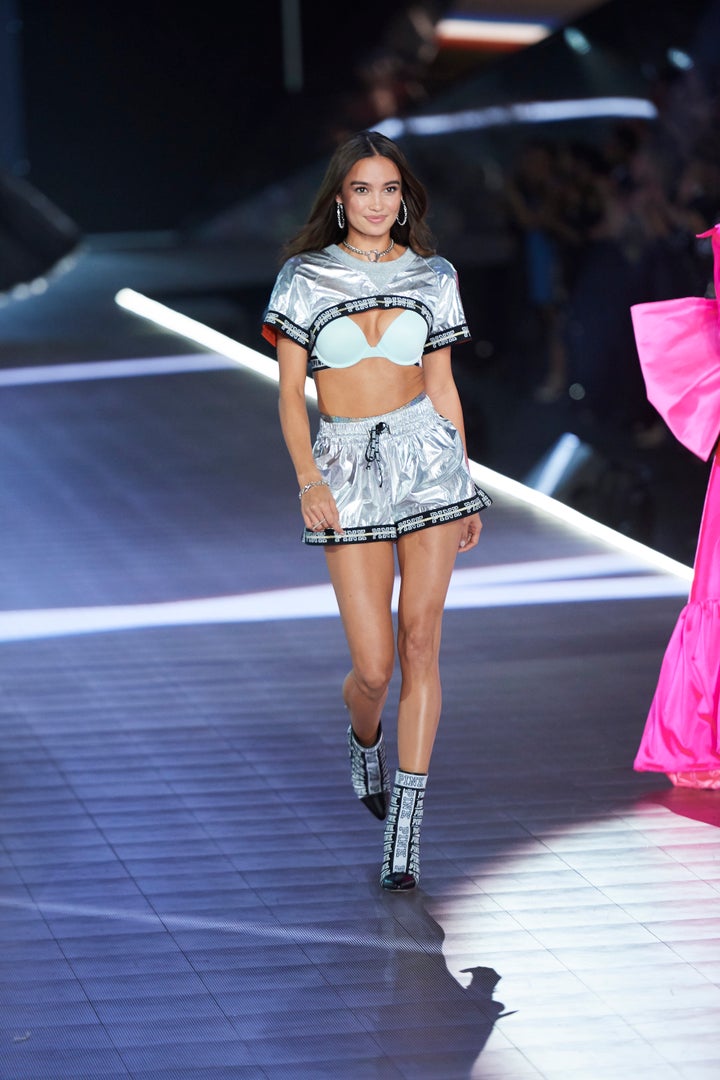 The Victoria's Secret fashion show went down a few days ago, and unfortunately for its first Filipina model, the journey to the catwalk hasn't been obstacle-free. 
Kelsey Merritt, whose mother is Filipina and father is white American, strutted the runway last week for the annual event. While the model has received great praise from many other proud Filipinos, she's also been targeted for her multiracial heritage.
Ever since she announced she'd be walking in the fashion show, critics have claimed she's too "white looking" to be considered a win for diversity.  
Merritt has responded to the criticism, telling Teen Vogue that "People will always have their opinion of you despite who you are."
"I would love to tell them that I am just me," she said shortly before the show. 
Merritt also addressed her haters earlier in a tweet that translates to, "I was born in the Philippines and I grew up in Pampanga. I finished my school in Manila before I moved to the US last year. My blood is more Filipino than the 'pure' who have never set foot in the Philippines."
Since Merrit's casting was announced, several people came to her defense, including Filipina TV host and model Bianca Gonzalez.
Merritt said she hopes the fashion industry will open its eyes to the beauty across Southeast Asia. 
"I would love to see not just more Filipino but also more Southeast Asian models in the fashion industry," she told Teen Vogue. "If you ever visit the Philippines, Vietnam, Thailand, Malaysia, Indonesia, and other countries, the women are so beautiful and charismatic. With 'Crazy Rich Asians' being such a big hit, I am hoping the industry picks up more and more on the richness and culture of my people."
"Crazy Rich Asians" star Henry Golding, whose father is British and mother is from the Iban tribe in Sarawak, also dealt with similar judgment when news of his casting spread and some critics said he wasn't "Asian enough" for the role. But, as the actor previously told HuffPost, "there's no litmus test for how Asian you need to be to be considered Asian. I've lived more than half my life in Asia." 
"The fact is, I'm half-British, half-Malaysian. For an Asian who's grown up in America to be commenting on how Asian I am when they've never left America ... does that make them more or less Asian than me?" Golding said. "When it comes to Eurasians, are we not allowed to embrace either one of our cultures we feel more attached to? Or decide within ourselves that I am Asian and I am proud to be Asian?" 
REAL LIFE. REAL NEWS. REAL VOICES.
Help us tell more of the stories that matter from voices that too often remain unheard.