Nothing says "Welcome to the Philippines" better than a group of dancing maximum security prison inmates.
Ahead of Pope Francis' five-day visit to the country, the famed dancing inmates of the Cebu Provincial Detention and Rehabilitation Center (CPDRC) put on a special performance in honor of the Pontiff.
The Pope has no plans to stop in Cebu, but the facility's hired choreographer Vince Rosales said the performance was the inmates' way of welcoming him to their country.
Dancing was introduced to CPDRC almost ten years ago to encourage a sense of accomplishment and teamwork among the inmates, according to NPR. It started with marching drills, but eventually evolved to fully choreographed dance routines. A series of YouTube videos that went viral turned the inmates into instant Internet sensations.
Below, watch the dancing inmates rock out to "This Is It" by Michael Jackson, with the late icon's actual choreographers.
Related
Before You Go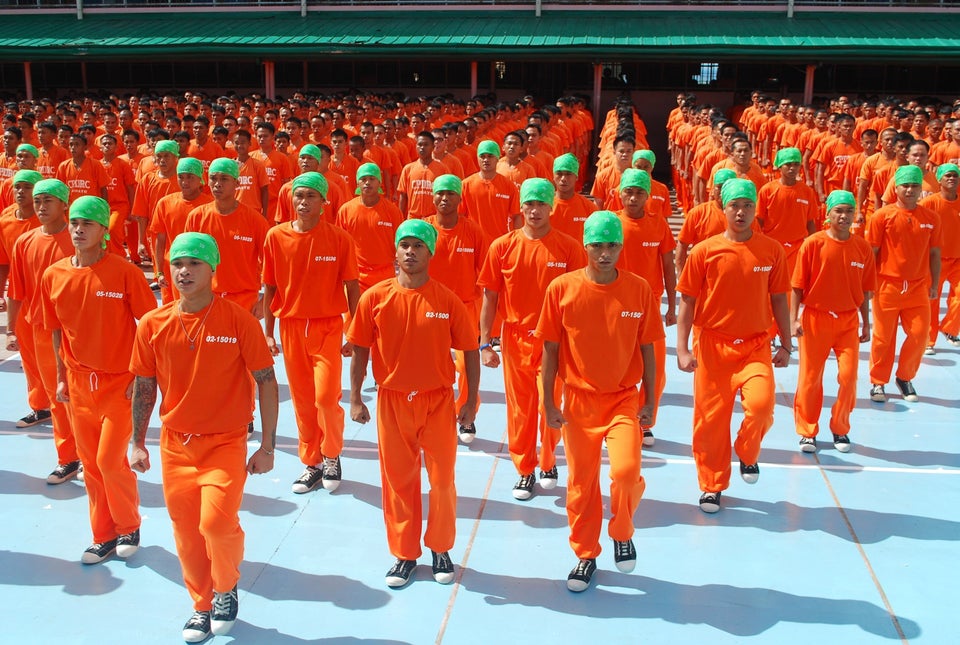 Dancing Inmates Around the World
Popular in the Community