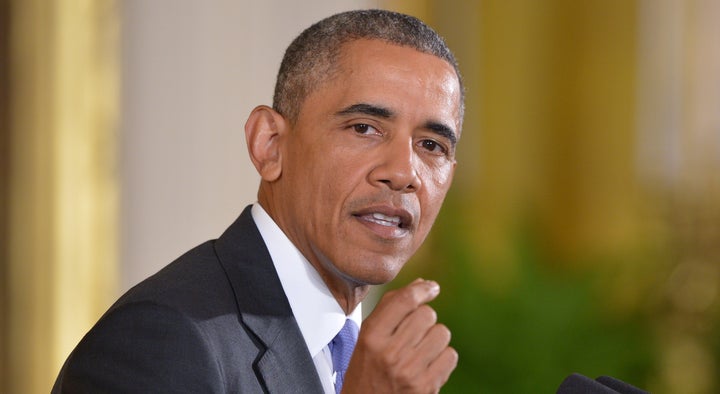 WASHINGTON -- Filipino-American World War II veterans who have been waiting for years to bring their family members to the U.S. will soon be able to do so through a new policy, the Obama administration announced on Wednesday.
The policy, announced along with a spate of other recommendations to improve the legal immigration system, will help the thousands of American citizens and legal permanent residents of Filipino descent who fought for the U.S. in World War II and are now trying to help family members come to the country legally. Many of those veterans are elderly and need family care or company, but their families face long wait times -- sometimes more than 20 years -- to immigrate to the U.S.
The Department of Homeland Security will work with the State Department to create a program that allows certain family members of the veterans to come to the U.S. under parole status on a case-by-case basis, rather than through the general family immigration process.
"These are people who are eligible for an immigration visa by virtue of their U.S. citizen family member, who also happens to be a veteran who served in the second world war," a White House official told The Huffington Post. "But because the family immigration system is so backlogged, it can take decades for them to actually get a visa."
The new policy is one of many ways the administration is seeking to change the immigration system through executive actions, as President Barack Obama announced last November. Although the most-noticed portion of the executive actions -- programs to allow some undocumented immigrants to remain in the U.S. and work -- are blocked in the courts, the administration is moving ahead with other changes and recommendations.
In a report released Wednesday, the White House laid out plans for the legal immigration system, which has seen few changes since 1991. It includes an overhaul to modernize the way people apply for visas, much of which is currently paper-based and slow.
The plan for a parole program for family members of Filipino veterans follows up on attempts in recent years to do right by the surviving veterans of the estimated 260,000 Filipino soldiers who fought for the United States during World War II. They were promised U.S. citizenship but then denied it, and waited until the 1990s to finally be eligible to become citizens. As many as 26,000 Filipino World War II veterans became U.S. citizens, and an estimated 6,000 of them are still alive and living in the country, according to the White House.
As citizens, they are eligible to petition for family members to immigrate to the U.S., but the backlogged visa system, particularly from the Phillippines, means some might not be able to reunite with family during their lifetimes.
"These are World War II veterans, so you can just think about how old they are and how long they've waited," said Erin Oshiro, director of the Immigrant Rights Program at Advancing Justice.
Lawmakers have pushed for the change for years, without success. Sen. Mazie Hirono (D-Hawaii), who has introduced multiple pieces of legislation on the issue, said Wednesday that the news was "long overdue."
"Many Filipino veterans have waited decades to be reunited with their children -- today's action is the right thing to do for these brave people who served our country," she said in a statement. "For many years, I've fought to end the visa backlog for the sons and daughters of Filipino World War II veterans, whether through legislation or other avenues like today's announcement by the president. We made a promise to these individuals, and expediting reunification with their children through parole brings us one significant step closer in fulfilling that promise."
REAL LIFE. REAL NEWS. REAL VOICES.
Help us tell more of the stories that matter from voices that too often remain unheard.