Devout Filipino Catholics took to the streets of Angeles City Thursday to observe the Lenten season with a dramatic religious ritual meant to depict the suffering of Jesus Christ.
As Reuters is reporting, hundreds marched barechested on narrow roads and whipped their backs until they were bloody as part of "penitensiya," a local rite believed to cleanse the sins of the devotees, cure illnesses and even grant wishes.
"I have been doing this as my personal vow to the Lord," a 42-year-old construction worker told Reuters as he prepared to whip his back with a bundle of bamboo sticks. "These wounds and the pain I feel is nothing compared to Jesus' ordeal. I don't think I can endure the torture he had suffered, but this is our own way to atone for our sins and seek his guidance and protection."
View dramatic photos of the Filipino ritual here: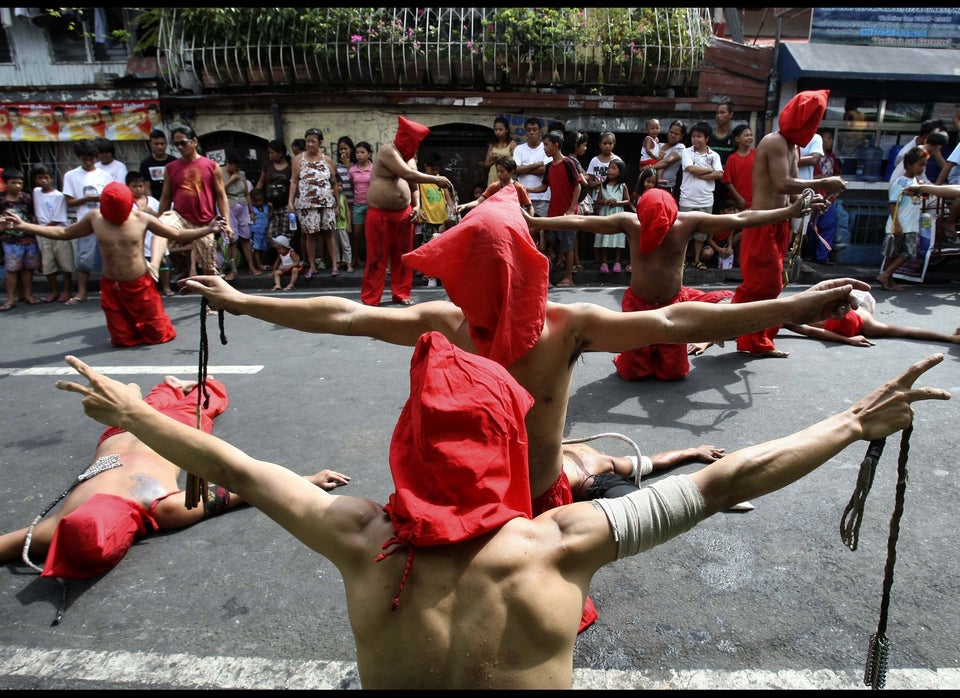 Filipino Catholic Self-Flagellation
Popular in the Community