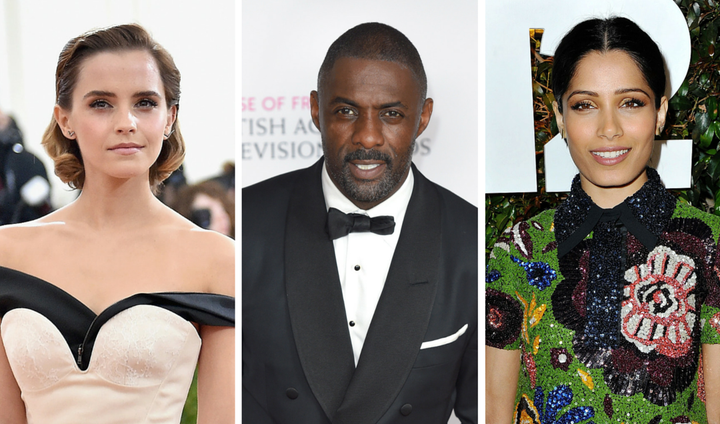 The new round of invitations was handed out as part of the Academy's effort to increase diversity in its ranks.
As The Hollywood Reporter notes, of the 683 possible members, 46 percent were women and 41 percent were people of color. If all individuals accept their invitations, the demographic of the Academy could shift from 75 percent male to 73 percent and from 95 percent white to 89 percent.
While the difference in numbers seems small when written out, it's nice to see the Academy taking proper steps to maintain a more diverse organization. It's important to note that the members of the Academy are the ones who vote for the Oscars, meaning they ultimately decide who gets nominated and who wins. If the organization is more diverse, the hope is that diversity will be visible in the list of nominees and winners.
Stars like John Boyega, Emma Watson and Freida Pinto are among the new crop of invitees, which includes 28 Oscar winners and 98 nominees. Furthermore, 283 of the invitees are considered international members who represent 59 countries.
Other members of Hollywood, such as Michael B. Jordan, who was snubbed for his role in "Creed" at last year's Academy Awards ceremony, and Ryan Coogler, who directed the "Rocky" spinoff, were also among those who received invitations.
Academy president Cheryl Boone Isaacs and CEO Dawn Hudson have long been pushing the organization to include more women, minorities and international filmmakers. Last year, as THR reports, the Academy sent out 322 invitations, which was a solid increase from the 271 sent out the year prior. Before that, it was normal to see less than 200 new members join the organization per year.
Since 2014, there has been plenty of public outcry about the Oscars lack of representation. At the 87th Oscars in 2015, not a single actor of color was nominated for an award in any of the four main acting categories. As a result, the hashtag #OscarsSoWhite began trending. This year's crop of nominees, which was also startlingly white, only made the backlash worse.
"Of course I am disappointed," she told Deadline. "But this is not to take away the greatness [of the films nominated]. This has been a great year in film, it really has across the board."
"I'd like to acknowledge the wonderful work of this year's nominees. While we celebrate their extraordinary achievements, I am both heartbroken and frustrated about the lack of inclusion," Boone Isaacs said in the statement, which was released on Twitter. "This is a difficult but important conversation, and it's time for big changes. The Academy is taking dramatic steps to alter the makeup of our membership."
Plenty of celebrities also spoke out about the issue.
"The Academy has a problem. It's a problem that needs to be solved," he said, adding, "For 20 opportunities to celebrate actors of color, actresses of color, to be missed last year is one thing; for that to happen again this year is unforgivable."
Oyelowo continued, "This institution doesn't reflect its president and it doesn't reflect this room. I am an Academy member and it doesn't reflect me, and it doesn't reflect this nation."
Meanwhile, other stars like Jada Pinkett Smith, Spike Lee and Michael Moore all decided not to watch or attend this year's ceremony.
Here's to hoping we see the results of the Academy's latest step at next year's Oscars.
To see the full list of invitees, head here.
Before You Go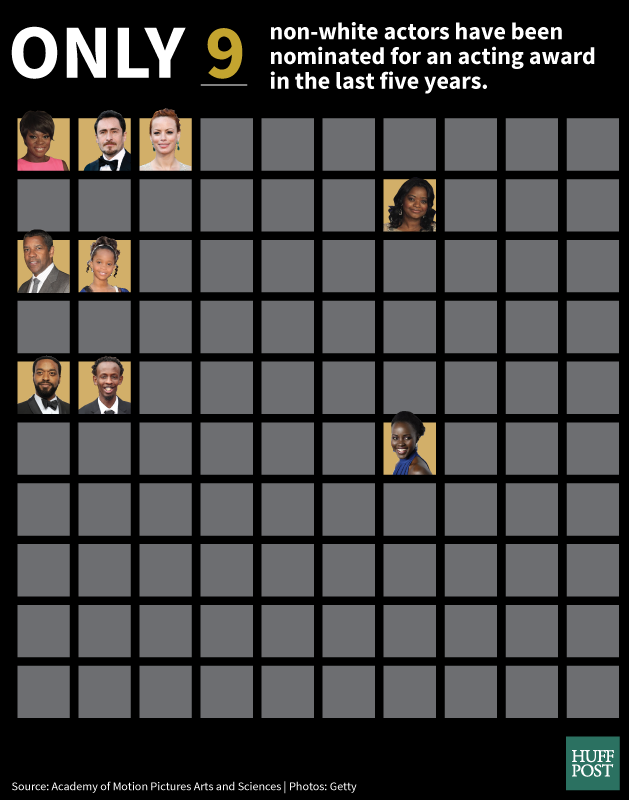 The History Of Stars Of Color At The Oscars