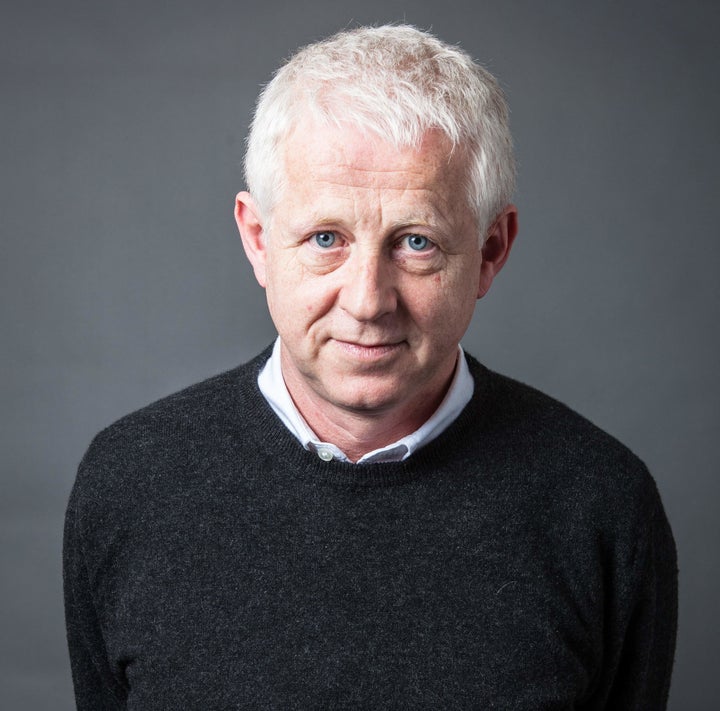 If you don't immediately recognize the name Richard Curtis, you probably immediately recognize the names of every one of his movies. The famed screenwriter and director is responsible for films such as "Love Actually," "Notting Hill," "Four Weddings and a Funeral," "About Time," and "Bridget Jones' Diary," just to name a few.
In addition to making movies, Curtis also is hugely involved in charity work, having co-founded Comic Relief after visiting Ethiopia during the 1984 famine. The charity has since earned more than £1 billion for projects in Africa and the U.K. Last year, Curtis took the charity's Red Nose Day -- which raises money to help children living in poverty -- to the United States with NBC and raised $22 million.
The Huffington Post had the pleasure of speaking with Curtis last week to find out more about his participation in the festival. 
How do you feel about being chosen as the first filmmaker honored at the Montclair Film Festival?
Obviously lovely, and also a bit embarrassed to be called out. In a broader sense, the film industry can be biased towards seriousness. Sometimes comedy and great comedic performances get overlooked when it comes to awards. It's nice to have comedy recognized in this way.
I know that a screening of "Love Actually" were a part of your events at the Montclair Film Festival this past weekend. Did you choose that film to be screened over your others? If so, why pick that one?
It's a fun film, big cast and lots of plot lines. It's well-known, so nobody minds having the surprises spoiled. My daughter bought me a ticket to a midnight screening of "Love Actually" at Christmas -- the first time I'd seen the film in over 10 years -- and I remembered a lot of funny and personal stories about the cast and the filming. With a movie like "Notting Hill," there are fewer main characters and so there are fewer stories. But there are a lot of stories I can tell related to "Love Actually." For a start, there are characters played by my son, my daughter and my mother-in-law.
Why do you think your charity, Red Nose Day -- which is actually coming up on May 26 -- continues to grow and expand when so many others don't?
I think it's because there is an actual day associated with it when things actually happen. We have a TV show on Red Nose Day that provides good entertainment. Also, a red nose is a very simple and inexpensive thing to buy. Therefore, there's an easy entry point for people who want to get involved. Going forward we hope to do even more fun things with Facebook and social media. We are hoping for more talent shows at schools. It's only going to get better.
To find out more about Comic Relief and Red Nose Day, go here. 
Calling all HuffPost superfans!
Sign up for membership to become a founding member and help shape HuffPost's next chapter
BEFORE YOU GO
PHOTO GALLERY
Julia Roberts Movies