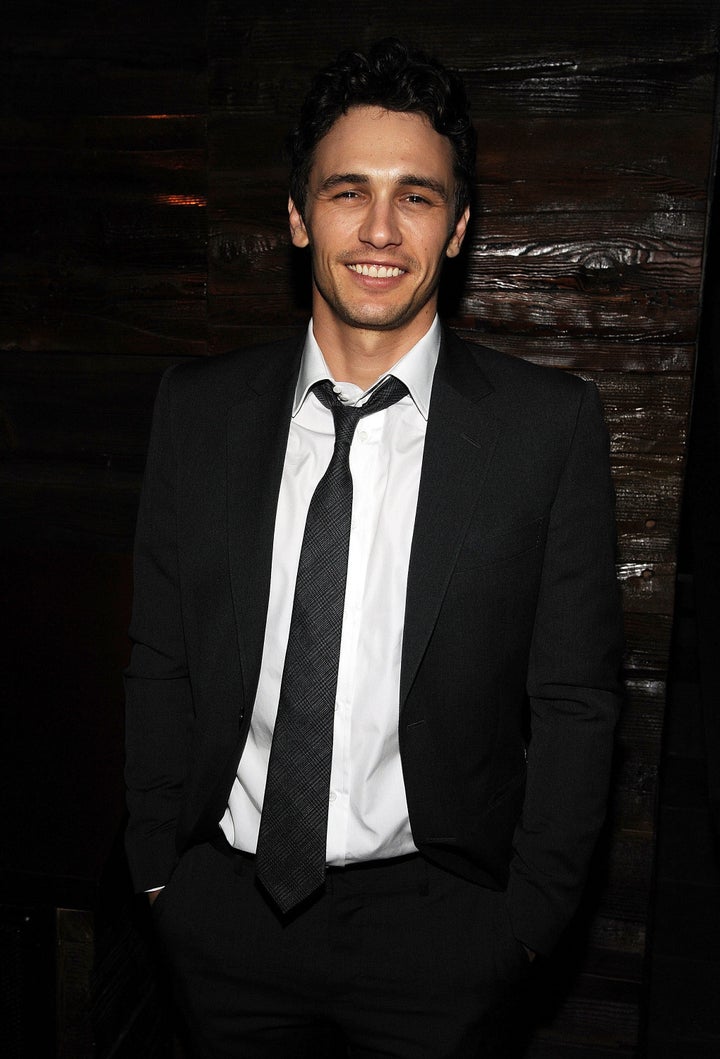 Engaging audiences in a movie about poetry sounds like a daunting proposition, but with James Franco as the Beat bard Allen Ginsberg, filmmakers Rob Epstein and Jeffrey Friedman do just that.
Making a movie about poetry is something that's rarely been done before. Sure, cinema has introduced us to the lives of poets—Plath, Rimbaud, Parker, Eliot, Shakespeare—but with more focus on their (often sordid) personal worlds than on the poetry itself. Finding the meaning behind the words is left to the audience's extracurricular exploration.
By comparison, HOWL is a refreshing anomaly: Rob Epstein and Jeffrey Friedman—established documentarians (The Times of Harvey Milk, The Celluloid Closet)—have taken a multi-faceted approach to explicating the seminal Beat poem. Yes, we learn about the life of its creator, Allen Ginsberg (a transformed James Franco, who is a revelation), but all through the lens of the creation of his 1955 epic. We get to know HOWL on several levels—through Ginsberg's own words and memories; via adaptive animation from Eric Drooker; and through the infamous obscenity trial it provoked—all of which allow us to understand how radically HOWL affected American society.
In the 1950s, Ginsberg's graphic and vivid language was considered taboo to the moralists who were the squeakiest of wheels. When its publisher Lawrence Ferlinghetti was accused of selling obscene material, the public trial only served to shine a spotlight on the work, making it an instant bestseller. A half-century later, the trial is a landmark example of freedom of speech, and Howl is one of the most famous poems of all time. (How many other poems can you even name?)
We sat down with Epstein and Friedman at a recent roundtable in the Oscilloscope offices, where they shared their impressions of Ginsberg, Franco, and what makes HOWL still relevant 55 years after its publication.
Jeffrey Friedman, Rob Epstein
Q: So HOWL is a movie about poetry. How did you even start to conceive how to do that?
Jeffrey Friedman: Yeah, it took us a while to figure it out. We just approached it as we would any other project by starting to do research. We wanted to understand what went into the making of the poem; Allen's creative process and his personal process; and what he had to go through to get to the point where he could produce this poem.
We wanted to understand the world that the poem [was] being introduced into, and the obscenity trial seemed like a ready-made theater to show that. We wanted the poem to live on its own, [which the poem does in] different ways in the movie: it lives as performance art, which is the way it was first presented to the world, as spoken word—it was really the first poetry slam—and in the animation, which was inspired by Eric Drooker's collaboration with Ginsberg on a book of poems, including part of HOWL, called Illuminated Poems.
Rob Epstein: We wanted the poem to be a character. That was the starting point.
Q: I'm fascinated by your switch from doc to narrative. Were you always planning that with HOWL?
Rob Epstein: When we started immersing ourselves in research, we didn't yet have a concept. Once we did, the first idea we had for the film was pretty close to what it ended up being: we knew we wanted to do a dramatic film that had the veracity of a documentary. We became less concerned with category than with approach.
Q: How much of the dialogue in this film is verbatim from interviews or the court transcripts and how much was written?
Jeffrey Friedman: 95% is verbatim from court transcripts and interviews Allen gave over the course of his life.
Q: Did that make the process of writing the script more difficult or less difficult?
Rob Epstein: That part was not unfamiliar, because [like a documentary] you have this massive amount of material that you have to cull down and make coherent, give dramatic shape [to], and figure out the essence of each character that you're characterizing.
But it's in large part a film about language, so the idea of being faithful to the actual language as source material was an important part of the concept.
Q: How did James Franco come into the project, and what it was like working with him?
Rob Epstein: Gus Van Sant, who is our executive producer read the script and liked it and was in San Francisco shooting Milk at the time. He suggested that James read the script and James liked it. We met with him soon thereafter, and we learned that James had a very close relationship to the Beats, having read them from when he was 14 years old, and he was a student of literature at UCLA. So he had a natural affinity, and then we looked at a lot of James' work… We saw in [his portrayal of James Dean] so much depth, not that he just so physically personified Dean but that there was so much emotional depth to that performance, so we knew that he could act the part of Allen Ginsberg.
Jeffrey Friedman: James came on very early—before we had financing; he just loved the project. He said he always thought he would do a Beat project, but he assumed that he would play Jack Kerouac [laughs], so I think he was kind of tickled that we were asking him to play Ginsberg. And in fact, his mother's Jewish, and he's the same age that Allen was when Allen wrote HOWL, so it was really a confluence of interests.
Rob Epstein: It was really interesting working with James as he developed the character—seeing the work of the actor, which is the whole physicalization and vocalization of Allen. That's something we couldn't help him with; he had to find that himself, and he found that just by listening to a lot of audio, in particular an interview that Allen did from the '50s with Studs Terkel... you really get a sense of his personality in that interview. James listened to that again, and again, and again, and again.
Q: How much makeup did you use to transform him? Did you use any prosthetics?
Rob Epstein: Just the ears were pushed out. And we dyed his hair.
Jeffrey Friedman: James was hosting Saturday Night Live one week and he brought pictures of Allen to the makeup room and showed the makeup artist and said, "What do you think?" and he said, "Yeah, you could do that. Just push out the ears a little."
REAL LIFE. REAL NEWS. REAL VOICES.
Help us tell more of the stories that matter from voices that too often remain unheard.