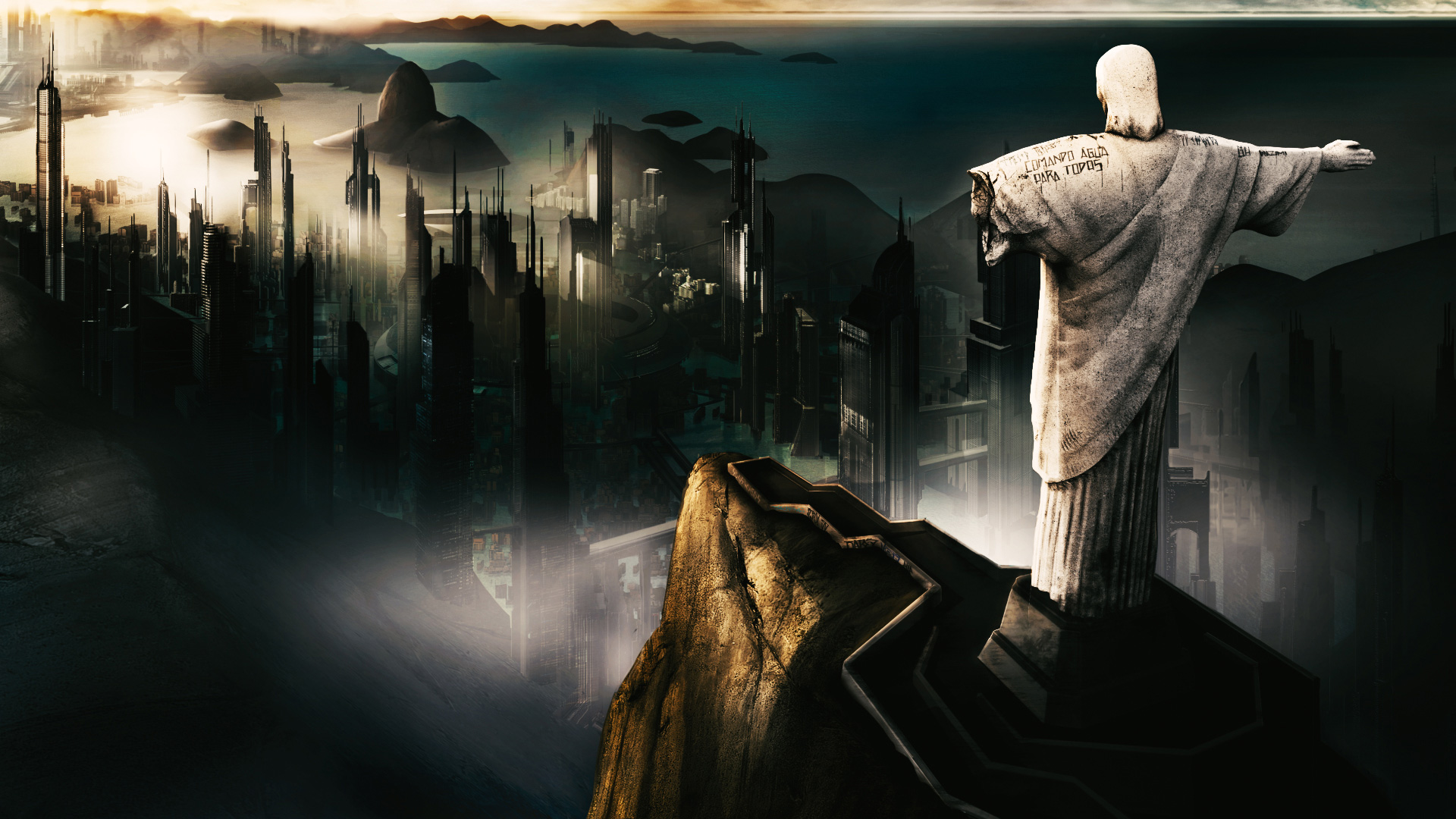 Rio 2096: A Story of Love and Fury (Photo courtesy of Buruti Films)
As summer heats up, our thirst for films about futuristic freedom fighters shows no sign of abating. We've already survived three Hollywood versions of the end of the world (After Earth, Oblivion, This is the End) and can look forward to at least four more Doomsday scenarios before Labor Day (World War Z, White House Down, R.I.P.D., and Elysium).
Now add to the mix Rio 2096: A Story of Love and Fury, a refreshing Brazilian animated film from director Luiz Bolognesi and the newly-crowned Best Feature recipient of this year's prestigious Annecy International Animated Film Festival in France. Pairing the smooth angular aesthetics of Disney's Pocahontas with the philosophical spirit of Cloud Atlas, this 75-minute epic spans 600 years, as it highlights crucial moments of Brazil's history and potential future. At its core, Rio 2096 is a passionate love story, tracing one man's obsession with a woman through the ages, as they both get reincarnated, persecuted, torn apart, and reunited again.

We begin in 1566 with Abeguar and his one true love Junaina, members of the Tupinambá Tribe, who inhabited the region of Brazil before the violent conquest by Portuguese colonial settlers. Chosen to be the great chief, Abeguar believes he has been blessed with the god-given power to lead his people to victory against Anhangá, the tribal word for the evil forces that roam the earth. After a gruesome series of attacks, Abeguar witnesses his land transform into the city now known as Rio de Janeiro and the gruesome death of Junaina.
When Abeguar dies, his journey merely begins; he turns into a bird who soars over Brazil for 200 years, searching for Junaina's soul. He finds her again in 1825 and instantly transforms back into a man. Now he is a farmer living in the northeastern municipality of Maranhão and his name is Balaio; she is still inexplicably named Junaina. The attraction between the two lovers is immediate and intense; they make passionate love moments after he sheds his wings. Soon after, Balaio becomes the leader of a militia determined to bring down the corrupt government.
A pattern emerges in his subsequent incarnations: he arrives at a moment in Brazil's history of great political upheaval when a ruling class crushes the dreams of the workers. He is always reincarnated as a member of the weaker side in this struggle for power, and together with Junaina, he strives (often unsuccessfully) for justice. A chapter set in 1968 offers a Brazilian perspective on the worldwide student demonstrations that started a revolution.
The final (and most visually dynamic) journey takes place in 2096, when Rio has become "the safest city in the world" at a high cost to personal freedom. This showdown with Anhangá features a sex club worker, the oppressively high cost of drinking water, a network of spies, and an intrusive national security program.
As we glimpse into a dystopian vision of Rio, our hero reflects on the potent message of his journey: to live without knowing the past is to live in the dark. Bolognesi's debut feauture is his own attempt to combat historical myopia.
Rio 2096: A Story of Love And Fury recently closed the 11th Annual Brazilian Film Festival of New York and continues to tour the festival circuit in anticipation of its theatrical release. It was awarded Best Feature at the Annecy International Animated Film Festival in France this week.
REAL LIFE. REAL NEWS. REAL VOICES.
Help us tell more of the stories that matter from voices that too often remain unheard.