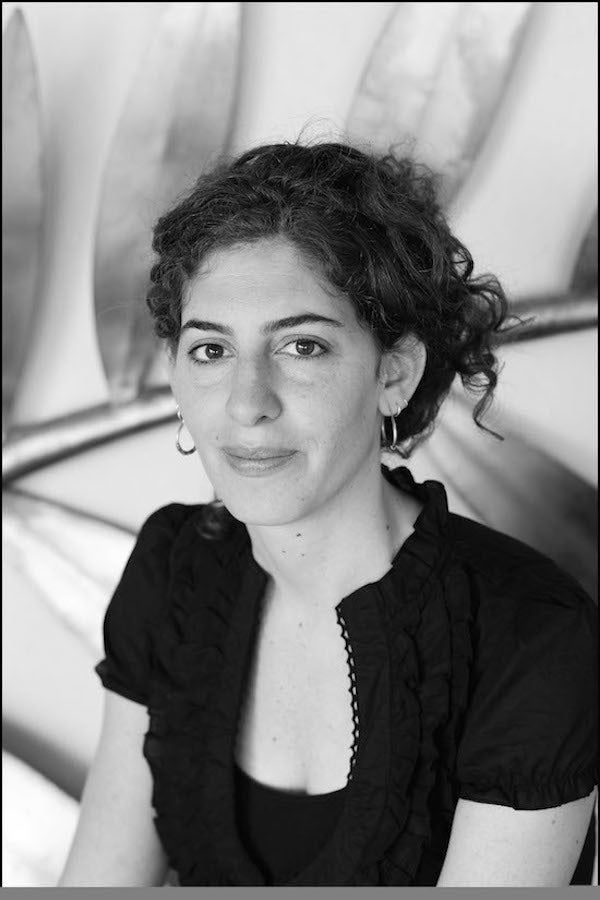 Although I typically shy away from labels and designations, one can't describe Annemarie Jacir without using the word "Palestinian". She's quite possibly the most influential, best loved and well-respected cinematic representative of her displaced people. Yet simply calling her Palestinian would be a gross minimization because Jacir is also a filmmaker, a woman, a producer, a writer, a sister, a mother, a wife, and for many lucky enough to call her so, a friend. She's a great composite of all of the above and many more definitions, too many to fit in this profile.
Her rare brand of filmmaking, which manages to incorporate strong and unapologetic real women characters in stories that are deeply modern but also poetically tied to her homeland, first appeared on my radar in 2010 when I watched Jacir's premiere feature 'Salt of This Sea' in NYC. I was impressed that a woman filmmaker had the courage to write Soraya — her lead character, played by Suheir Hammad — so outstandingly angry, in a way that is relatable to any woman who has ever had to fight her own battles. The words that came out of Soraya's mouth, her actions and how she managed to appear so real to the audience, ready to jump off the screen and be our own "partner in crime", made Jacir an immediate hero of mine.
Then in 2012, I finally met the filmmaker in person, when at the now extinct Abu Dhabi Film Festival I was asked to moderate a panel with Jacir to talk about her follow-up feature 'When I Saw You'. In the moments before our talk, my first panel in public, I felt Jacir's warmth and self-assuredness and realized that Soraya had indeed stepped off the screen to give me strength, during such a challenging moment in my own life. Jacir, of course, is not as angry as her 'Salt of This Sea' character, far from it, but she is every bit as gutsy and self confident as her own brand of heroines, characters that continue to live on in her films. Her strength gives women everywhere the feeling that we can indeed have it all.
And do it all as well, if not better, than the boys.
'When I Saw You' is a love song to Palestine, told through the point of view of a child who doesn't understand why he's not allowed to return, even though he can see his homeland just beyond the refugee camp where he and his mom are now stranded. In the end, without giving anything away, mother and son become one in a courageous jump they make together through to the unknown. For anyone who has ever felt displaced at any point in their lives, 'When I Saw You' is the ultimate film, the on-screen portrayal of every feeling they have ever experienced.
But just when you think that Jacir is a storyteller of women's tales, she goes and changes it all up on us. In her latest 'Wajib' (which roughly translates to "The Duty"), she tells the story of two men, a son who comes home from abroad and is "forced" together with his father for a purpose, to personally hand out all the wedding invitations for his sister's wedding — as Palestinian tradition requires. The film marks the first time real-life father and son stars Mohammad and Saleh Bakri have played opposite each other on the big screen. Unsurprisingly 'Wajib' is a film I anticipate with bated breath.
I asked Annemarie Jacir a few unusual questions that I share here with you.
When you are not making films, what are you doing?
Annemarie Jacir: Renovating my grandparent's 120-year old home and gardening. Usually when I have time to myself, I'm enjoying good food, good films, and my family. In terms of work, I'm usually script consulting, editing or producing someone else's film, or teaching a workshop somewhere in the world.
What defines elegance to you?
If you could sit to dinner with five people, alive or dead, who would they be?
Jacir: My grandfather, Nelson Mandela, Tilda Swinton, David Byrne, and Frantz Fanon. A bizarre gathering but I think we'd have a ball.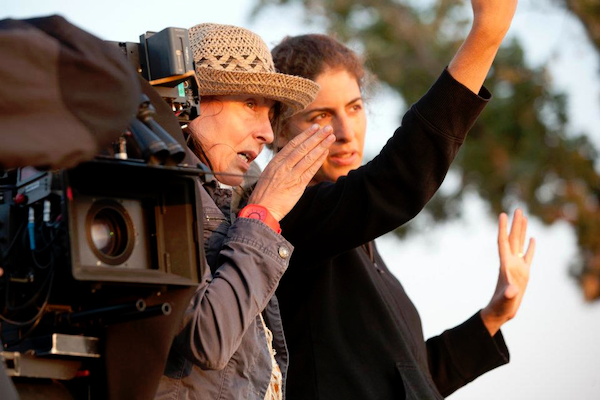 If you hadn't become a filmmaker, what would you be doing?
Jacir: Writing books, writing poetry, and I would have loved to have been a dancer.
What is the first film you remember watching?
Jacir: I remember my father taking me to see a film in Bethlehem when I was very young. It was the story of Jesus' life. In my memory it was very dramatic and I remember being very disturbed by a number of scenes. I remember one scene where a young boy has an epileptic fit. I was deeply affected by that scene, and I remember feeling so much empathy with that boy, imagining for days that I had epilepsy.
Who are your cinematic inspirations?
Jacir: John Cassavetes, Claire Denis, Jean Luc Godard, Abbas Kiarostami, Mahmoud Darwish, Ralph Ellison ... It's a long list of filmmakers, poets, writers, photographers, but most of my inspiration comes from my people.
Your current state of mind?
Jacir: Shell shock, fatigue and euphoria. I just wrapped shooting on my new film.
What are you reading at the moment?
Jacir: I wish I could say a novel but I haven't been able to read any literature in more than 8 months. What I've been reading is callsheets, my script, and messages from my crew. What can I say?
And what are you listening to?
Jacir: Music feeds my soul. I can't sing and I can't make music.. It's the one form of art I don't think I could ever create and I am deeply fascinated by it. I'm lucky to have always had a lot of musicians in my life. At the moment I'm listening to Alsarah & The Nubatones.
What is happiness to you?
Jacir: Happiness is the state of being happy. Isn't that the eternal struggle?
All images used with permission.
Popular in the Community