There is a new film hitting the film festivals with a very heavy subject. French filmmaker Jonathan Bucari has written and directed a short film about mental illness and the effects it has on a family. There are many families across American (and the world) that silently deal with this daily and after viewing "Illness", I knew I wanted to speak to Jonathan.
Gregory G. Allen: Having seen a screening of your film, Jonathan, I can attest firsthand how powerful it is in depicting the lives of this one family. What drew you to this story?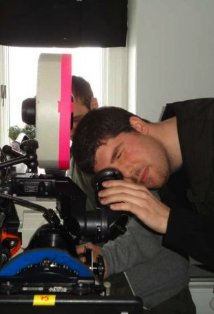 Jonathan Bucari: The topic of mental illness has been on my mind for many years. I grew up with a sister who has Downs Syndrome and when she was little she lived in an institution. She was living with children with all kinds of different backgrounds and emotional and mental disabilities. I recall visiting her and meeting kids with a variety of mental disorders. On one of my visits when I was about 7 years old I saw a very young boy having an "episode" and I was very shocked. I wasn't prepared, I didn't understand and nobody explained it to me. After 20 years, I can still remember that scene, which was the initial inspiration for the story of "illness."
When I came to the United States, I was struck by the fact mental illness was often associated with violence and mass shootings, reinforcing an assumption that people with mental illness were dangerous to society. In fact, people who suffer from mental illness are more likely to be victims of violence than perpetrators and, of course, discussions like these only reinforce the awful stigma that surrounds mental illness.
Allen: I grew up as a foster family and recall one child having some major emotional breakdowns. At the time, we weren't sure if mental illness was to blame or not as he came and left our lives so quickly. You capture that so adeptly in your film. How was it to work with the young children in your film on this mature topic?

Bucari: I thought at first that working with such a young cast would be difficult, but working with Noah Silverman and Julian Murdoch was a real pleasure. Both of them have real maturity for their age and seemed to understand the topic well for boys their age. I was actually very honored to work with Noah, who plays Timothy. One of Noah's older brothers suffers from Bipolar Disorder, Anxiety and Depression, so the topic was really important to him. Not only did Noah want to make sure the film was accurate, but he also wanted to make sure that we wouldn't portray Timothy as a bad person or a monster.
Finding Timothy's little brother was more complex. I had worked with Julian before so I was confident in his acting capability, but I was a bit worried about the maturity of the material. Julian is extraordinarily mature for his age and his family has been extremely supportive of the film. They are also very interested in raising awareness of mental illness.
It really was a pleasure working with all of the young people in the cast. We made sure that everyone felt very safe and comfortable. The first time the cast met, everyone seemed to bond and become a real family instantly. Cheryl Allison, who played the mom in the film, really went out of her way to connect with the boys to make sure that they felt at ease. We were also very lucky to have Renae Baker on the team, who is a great child acting coach. It was a pleasure working with all of them.
Allen: I know that some news sources have coined this as some sort of Newtown Shooting film, yet the school shooting discussed could be any shooting across the country. Was it important for you in writing the story to connect to what seems to be happening more in more in schools?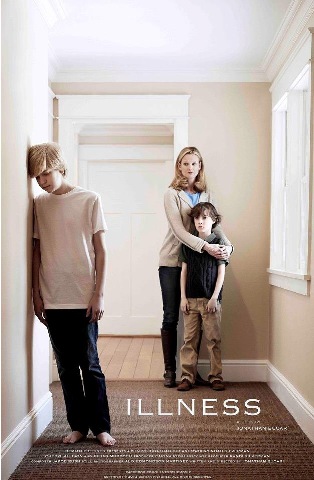 Bucari: When I was writing the story I needed a catalyst, something dramatic enough to raise awareness of the reality of children's mental health issues and to raise an important question: what could happen if a child has a mental illness that is left untreated? Even though the shooting is barely mentioned in the film, it was important to me to connect the story of this family to what is happening in the real world. Every mother can relate to our mother in the film, especially when she learns about the shooting. What happened in Newtown was a tragedy beyond words, but it seemed to be the first time that people started discussing mental illness in a way that acknowledged that the underlying problem is lack of treatment. One out of every five kids suffers from a mental health disorder at any given time.
Allen: Those are amazing numbers. I had no idea. People usually fear what they don't know - and I'm sure many people do not understand what happens behind closed doors in the families of someone with mental illness. Were you at all concerned about the light your film shines on this illness?

Bucari: Mental illness seems to be treated like cancer was 20 years ago. Everyone is afraid of the word and no one fully understands how it is affecting us. Some parents just don't want to label their kids and many other are just afraid and blame themselves. They live in shame that the society will never accept them and don't know where to turn for help.

Allen: I know you share several facts in the teaser for the film, but have you talked to many families that live this life either before writing it or since screening it?

Bucari: We were very fortunate and honored to have Randi Silverman as our associate producer. She is a cancer survivor and a parent of a bipolar child. I met her after writing the first draft of the story and she was blown away by how realistic and powerful the script was. I didn't realize until I spoke with her about her personal experiences just how close to reality I was. She helped make sure that the script was as realistic as possible and spent a great deal of time talking with us about what it really is like to raise a child with a serious mental health disorder.
My story became her story. Our goal was to make sure that the character with a mental illness was not portrayed as a monster or a sociopath, which is what we have seen before on films. We wanted to tell a story of a wonderful, smart kid who is struggling everyday day with an illness so terrible that no words can describe it.
What makes our film special is the fact that in real life Noah was the little brother in my story. Now he is playing the part of the older brother suffering with the illness.
Allen: The story surrounding the film seems just as powerful that so many involved had a stake in it. What is your hope for the film? What do you want people to take away from it?

Bucari: Our hope for the film is to share it with as many people as we can and screen it wherever we can.
One of the next steps for the film is to wait and see where the world premiere is going to be and which Festival will be the first. We already submitted to more than 35 festivals all over the world.
After a year or so of promoting it through Film Festivals, we would like to give the film a Second Life by using it to promote awareness of children and adolescent mental health issues and to fight the stigma associated with mental illness. Ultimately, our main goal is to help families get help for their kids and restore hope for them.

Allen: Where can people find more information about it?

Bucari: You can find information about the movie on IMDb and of course on our Facebook page.

Allen: Thank you for not only bringing this topic into focus, but spending time to discuss it with me today. I do believe the more people that discuss a topic (whatever that may be), the less fear people will have about it.
Calling all HuffPost superfans!
Sign up for membership to become a founding member and help shape HuffPost's next chapter