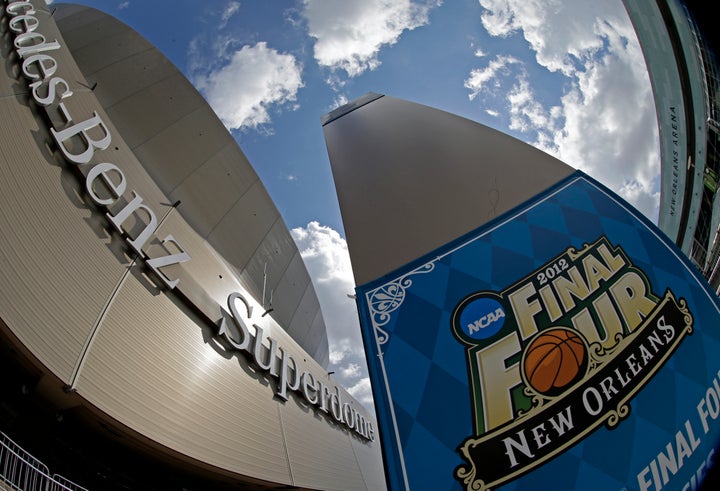 Want to see a real game-changing play during March Madness?
Pledge to donate your NCAA Championship winnings to kids in need!
If your pool predictions end up being a slam dunk, we at HuffPost Impact are challenging you to give your bracket bounty to charities that promote activity for youth. We're calling it a "Charity Hoopla!"
Here are our suggestions for organizations that provide kids opportunities through sports -- while also strengthening and improving communities.
Give credit where it's due and donate your earnings to the creator of basketball -- the YMCA!
In December of 1891, physical education teacher James Naismith hung peach baskets on the bottom of a second-level running track at the International YMCA Training School in Springfield, Mass., according to the Y's site. That's when the game of basketball was born.
To this day, the nonprofit is empowering kids in need and promoting long-term health, with such events as Healthy Kids Day .
Get involved with the YMCA or donate your winning dollars to help empower a kid through sports.
Help provide opportunities for passionate, driven kids with disabilities through the Special Olympics. Beyond just baseball and softball, the organization offers 36 variations of competitive play in sports such as bowling, bocce ball, kayaking and downhill skiing.
Get involved with the Special Olympics or donate your winning dollars and make a deserving child's dream come true.
If your summers as a child are best remembered on a tire-swing or jungle gym, KaBOOM! might be the winning shot.
The organization helps build playgrounds around the country through grants. Its goal is for every child to have a playground in walking distance, so that every youngster can revel in play and good health.
Get involved with KaBOOM! or donate your winnings dollars and show kids the power of play.
If you're inspired to donate your NCAA Championship winning money to charity, spread the word on Twitter with the hashtag #CharityHoopla!
Popular in the Community