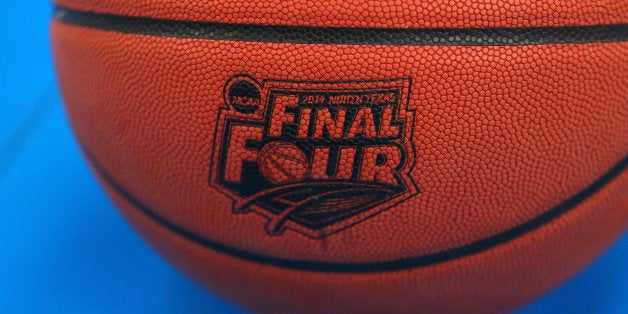 The stage is set for this year's Final Four after one of the most exciting Elite Eight weekends in NCAA Tournament history. Three No. 1 seeds are still afloat and plenty of rich storylines exist. Along with Kentucky's pursuit of the perfect season, three remaining schools are within 350 miles of Indianapolis, allowing ticket prices on the secondary market to reach record-breaking highs in 2015.
According to TiqIQ, the average secondary price for All Sessions strip tickets is $1,996.01. That ticket honors all three upcoming games at Lucas Oil Stadium, including both Final Four matchups and next Monday's championship game. The cheapest available All Sessions strip ticket is currently listed for $635. That marks the most expensive average and get-in price on the secondary market since at least 2011. Prior to this year, the highest average price for All Sessions strip tickets was $1,514.21 in 2014.
Prices won't lessen much when searching for single-day tickets. Final Four Semifinal tickets on TiqIQ currently average $1,081.44 and the cheapest available is priced at $396. NCAA Tournament championship game tickets own an average price of $754.95 and the get-in price starts at $280 on the secondary market.
Alongside Kentucky, No. 1 seeded Duke and Wisconsin will also be in the mix this Saturday in Indianapolis. Michigan State is considered the outlier in this year's Final Four, but Tom Izzo's Spartans have asserted themselves as East Regional champs and will look to take down Duke this weekend. Following their bout, Kentucky and Wisconsin will throw down later Saturday evening.
Of course, close campus proximity has also allowed ticket prices to skyrocket this year. While not considered a traditional Midwestern state, the University of Kentucky is located less than 200 miles south of Indianapolis. The University of Michigan is just 250 miles north while the University of Madison-Wisconsin is 330 miles to the northwest. Duke is the furthest campus from Lucas Oil Stadium at 600 miles, but no distance is considered too great for fans when the college championship is up for grabs.
With commutes being mapped out in the days prior to Saturday's tip-off, the 2015 Final Four is jam-packed with backstories. Kentucky's hope to go a flawless 40-0 is obvious, but the level of talent has increased with every round and the Wildcats will likely welcome their toughest challenge yet against Wisconsin. The NCAA Tournament hasn't welcome three No. 1 seeds in the Final Four since 2008, but that hasn't discouraged Michigan State. Izzo's "underdogs" get a bad rap in the penultimate round after distinguishing themselves as one of the most dominant teams in the tournament this year.
Coach K will have the opportunity to play for his fifth national title with a win over MSU on Saturday. Duke's head coach could inch closer to John Wooden's record-setting 10 championships and would cement himself as number two all-time with a hoisting this year, breaking ties with Adolph Rupp.
Calling all HuffPost superfans!
Sign up for membership to become a founding member and help shape HuffPost's next chapter