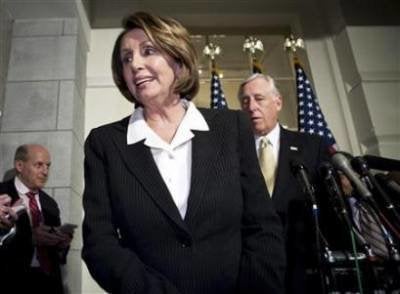 Late Thursday night, more than 24 hours after the announcement of a deal with the Senate, the House Rules Committee posted the final version of H.R.1 -- the compromise stimulus package that is scheduled for a vote on Friday.
Since we published the first version of the stimulus back on January 24, Huffington Post readers have spent countless hours combing through its evolving versions to figure out precisely what the taxpayers are being asked to fund. We're asking you to do it one more time. And this time, you have to do it fast. The House is expected to convene at 9:00 Friday to begin debating the bill and vote on it sometime in the afternoon. Then it's on to the Senate.
What we're looking for: anything new that has been injected into this bill. Determining what's new isn't easy, but comparing this version to the Senate and House versions is one way. A better way, with the limited amount of time left, may be to send us anything you find interesting. We've been living and breathing this bill and might be able to tell quickly if it's something new or not.
Tell us about anything that stands out by emailing submissions+stimulus@huffingtonpost.com, and we'll publish the best finds.
Popular in the Community