UPDATE: 3/16 -- EquiTable is now available for download on the iOS app, and a new commercial (which you can watch above) was shared via the app's Facebook page on Wednesday. And the app has also devised a way to give back. Equitable automatically adds a surcharge for "high privilege groups," subsidizing meals for others and funding EquiTable's charitable arm.
According to the Institute of Women's Policy Research, women in America won't be paid as much as men for the same work for another 100 or so years. But thanks to a new app, we can even the playing field soon. That is, when we go out to eat.
The app, called Equitable, is designed to split group restaurant bills based on gender and racial wage gaps. So if you're a white man brunching with a black woman and a Latina, be prepared to pay a little extra for that avocado toast. Hey, it's not our fault! It's the patriarchy.
According to the app's website, "EquiTable helps you avoid the entrenched discrimination that exists in our society. It doesn't split the bill equally -- it splits it equitably. You pay what you should to balance out the wage gap."
The app uses Bureau of Labor Statistics data in order to calculate who should pay what at the end of dinner or brunch, ensuring that those with less privilege (anyone whose not white and male, basically) pay less to eat.
It's funny, but it's also kind of brilliant.

"When I hear people talk about the wage gap, I mainly hear the statistics of 77 cents or 78 cents, and those numbers differ for women of color and men of color," Malbroux told The Huffington Post.
According to the Bureau of Labor statistics, Hispanic women make 54 percent of what white men make on average, while black women make 64 percent. And this disparity goes for men of color as well -- black men make roughly the same as black women, with 69 perfect of what white man make.
"So I thought a bill splitting app would be a fun way to pull actual statistics from the Bureau of Labor and expand what we hear about the wage gap so more people are included in the conversation."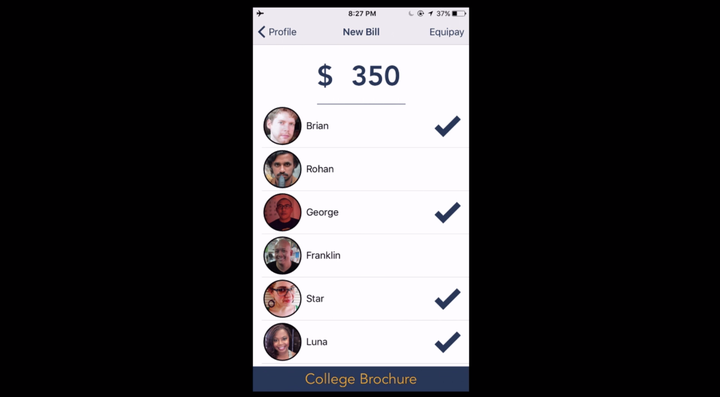 For Malbroux and her team, the app is a tongue-in-cheek way to start a discussion about the very serious issue of wage inequality. Of course, while the app (which was originally called "Equipay") has drawn praise, it's also gotten some criticism.
"I have seen a lot of outrage," Malbroux says. "We [changed] our name because there is actually another Equipay that helps people shop online, and their great team has unfortunately gotten a lot of the hate-mail meant for us."
"But the EquiTable team is prepared for it," she adds. "I suggest they download the app and protest us using our built in protest feature!"
Hopefully, with the app officially launched, it can be a chance for diverse groups of friends to have real conversations about privilege.
"Whether it's splitting a bill differently or checking your biases or assumptions, baby steps can go a long way."
So, at your next brunch, enjoy those bottomless mimosas with a side of equality.
Related
Before You Go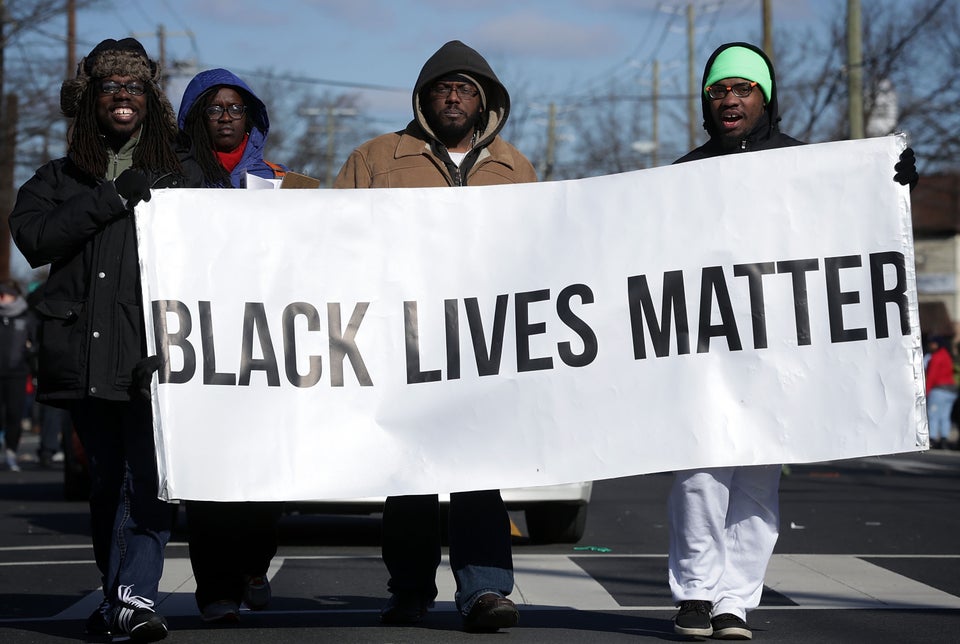 Recent Racism Quiz - Answer Key
Popular in the Community