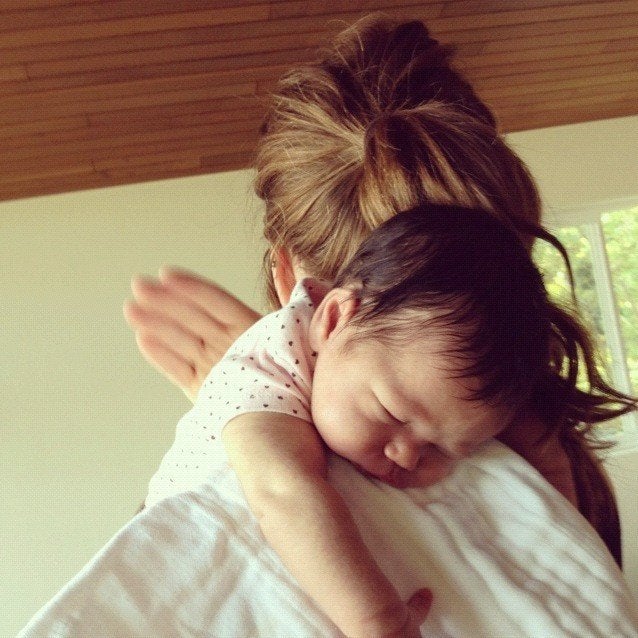 What goes through my head when I first hold our CD in my hand, fresh out of the box?
We've been working towards this moment for more than two years. It went from a writing appointment to a late night, slightly slurred phone call with a "what if..." theme, to three now great friends standing on stage getting a standing O, to this moment. Our CD is in my hand.
My first epiphany hits me when I open it up and read the names. Person after person that helped us do this. Strangers who we now trust with our music and our futures, friends we knew for their brilliance and were brilliant enough to tap for this project and get to have their talents forever linked with ours. Peter Asher is a name from pop and Beatle history that appears on most of the records I am now frantically trying to track down in vinyl. I get to say I worked with him. I am part of that chain. Nathaniel Kunkel...."We can't get HIM to mix this..." well, we did and it was amazing to watch him work and we're part of THAT chain now. Michael Rhodes is a bass playing legend in and outside of Nashville and his name is right there. Even my son, Dave, is a valuable part of this, giving us hours and hours of hard work making everything go as smooth as art can ever go. He's in the chain. It would take a book to go through every name and relate the circumstances of how each person was hand-picked and lusted over, ending up an integral part of this. There is too much good stuff on TV today for me to take that kind of time.
That's what I love about this moment. I see the names all linked for all time. There's my name right next to the name of the woman who became my wife in the middle of all this craziness. There's Kenny Loggins' name. Proof that he did indeed call one night with a "crazy idea" and saw something in me worth intertwining his future with mine for the next however long this takes.
It's not the music. I am proud and thrilled with the music. I hope a lot of people get to hear this and agree with me. But the goosebumps for me come by looking and seeing how many talented, busy people all gave us their time and energy. Yeah, it's a journey, it's a road, blah blah blah. Actually, it's a buttload of work and everyone here had other things to do. Certainly better paying things. They heard something in us, or saw just the right amount of insanity and doggedness in our eyes that made them say "If I don't do this... one of these three is gonna KILL me." Works every time.
This CD may end up in a few closets. On the shelf in my studio... in the hands of a few hundred friends and family. Or it might take off and be the kind of record that has a million people saying "You don't have that record? Man, you gotta GET it!" That is so far out of our hands that I don't think about it. (I must have thought about it... I just typed it. Hmmm) I am a one- step-at-a-time kind of guy and right now, I hold it in my hands and it makes me happy. I may sleep with it under my pillow tonight.
Related
Popular in the Community