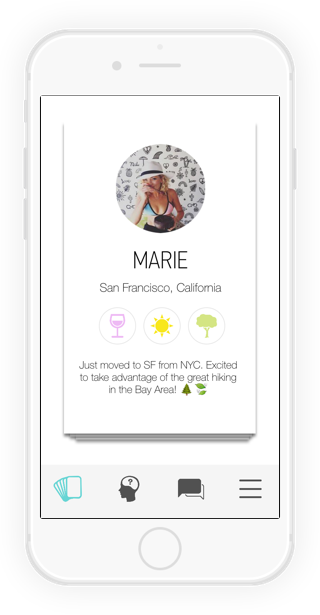 Making new friends as a grown woman can be difficult. And while finding sexual or romantic relationships with apps like Tinder and OkCupid is commonplace, likeminded, grown-ass lady friends are often more than a swipe away. 
Enter Hey! VINA. Founders Olivia June Poole and Jen Aprahamian created the new app for this very reason. According to the app's launch statement, "Hey! VINA aims to solve the challenge of making new friends as adult women with a Tinder-style UX and a proprietary matching algorithm to suggest potential new friends based on mutual friends, proximity, and quiz data." The app celebrated its official launch for iOS users in San Francisco on Jan. 26, and will launch in New York City in the coming weeks. 
It's no surprise that the app -- a tool built to cultivate strong female support systems -- was developed by two women who work in the male-dominated field of technology, in the heart of male-dominated Silicon Valley. Poole and Aprahamian became fast friends the day they began working together at computer programming school General Assembly, and when Poole had the idea for the app, she convinced Aprahamian to move up to San Francisco and develop it with her.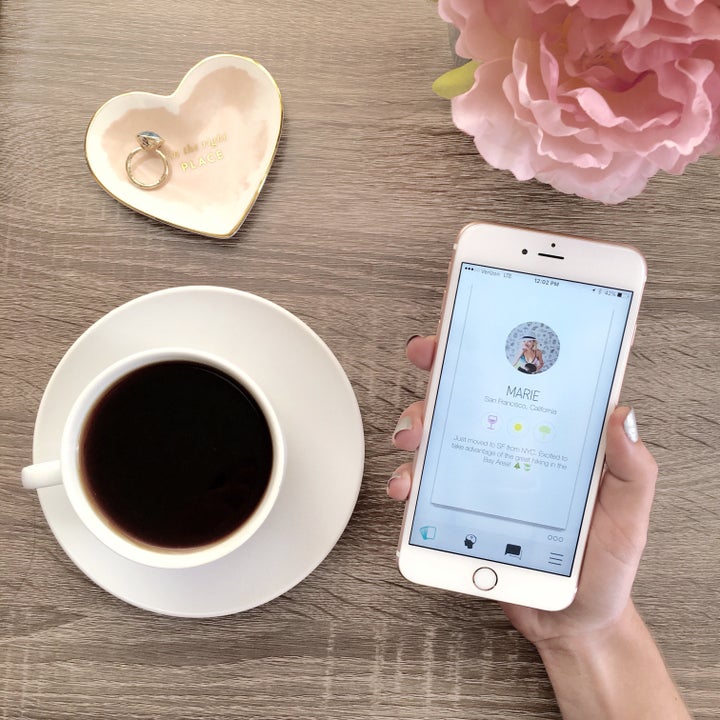 So how does Hey! VINA actually work?
Users will take a brief introductory quiz with quick and simple yes-or-no questions to gauge their lifestyle and interests. Once they've done the quiz, it's time to start swiping.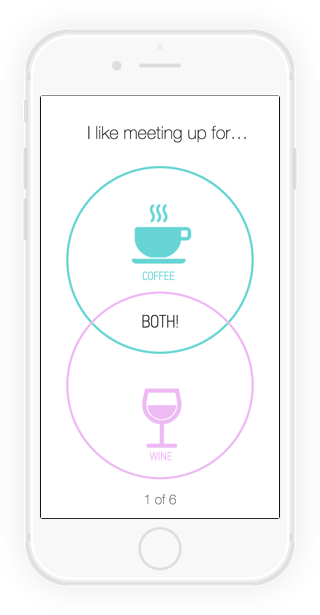 When two users match, a cheerful "Ditto!" will appear, along with a message suggesting that the two users meet in person."We want our users' new connections to meet offline as soon as possible," Poole told The Huffington Post. "We're building our introduction artificial intelligence (AI) to consider both parties' lifestyle preferences and making suggestions for activities to do." Users will be provided with a hiking trail nearby if they are both outdoorsy, or a conveniently located wine bar if they both like a good happy hour, thus avoiding the typical hemming and hawing of wondering where to meet up that plagues so many dating or hook-up apps.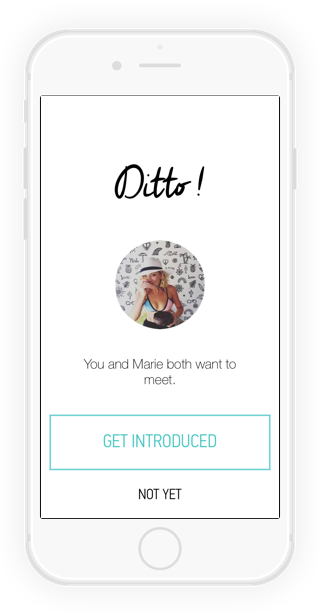 Poole and Aprahamian have a clear vision for what they want their app to accomplish. "Female friendships are absolutely essential," Poole said. "We hope women find their new best friends, traveling partners, brunch dates, wing girls, mommy friends, workout partners, etc. on the platform." 
Poole told HuffPost that the origins of the app started in the same place as many great others: "as a fun conversation over a glass of wine." She knew that she was onto something special when she created a landing page that "instantly got traction…I started interviewing people about their challenges, and figuring out what the app would need to include." 
The overall goal of the app that brings women together is "to drive a philosophy of community over competition among women," Poole said. "We hope women everywhere will use the app to find the freedom and confidence that comes from having a strong community of friends supporting you."
PHOTO GALLERY
Long Female Friendships
Calling all HuffPost superfans!
Sign up for membership to become a founding member and help shape HuffPost's next chapter