For families getting ready to send a child off to college this fall, sizing up financial aid offers can be daunting. At first glance, it may seem like some of the schools are offering to cover all of your costs, but the devil may be in the details. As you and your child make the decision about where to send that deposit check by the May 1 deadline, here are some tips for determining what your choice will cost you.
First, Look at the Net Price
When reviewing financial aid packages, the most important thing to focus on is the "net price" for each school -- or how much you will have to pay out-of-pocket after factoring in grants and scholarships. To find out which option is most affordable, start by identifying the total cost or the "cost of attendance" for each school. This estimate should be included in the offer letter and includes required tuition and fees, housing and meals and other costs such as books, supplies and transportation. Keep in mind that these "other" costs are only estimates provided by the school and may vary based on program of study, distance from home and other factors.
Next, you'll want to want to subtract all the grants and scholarships that are being offered. This may include federal grants, state grants, grants and/or scholarships provided by the school, and other scholarships you may have been awarded (e.g. from a local scholarship foundation). The remaining costs represent what you will be responsible for paying either from family savings, student savings, work and/or loans. Some schools include a standard "self-help" component that may include work-study and federal loans -- both subsidized, for those who qualify and unsubsidized -- and the expected family contribution which is based on the information provided on the Free Application for Federal Student Aid (FAFSA).
To make comparisons among schools a little easier, don't reinvent the wheel. Nearly 2,000 colleges and universities nationwide have agreed to provide a Financial Aid Shopping Sheet which presents information about grants, scholarships and loans in a standardized format. The Consumer Financial Protection Bureau also has an easy to use tool that allows you to compare financial aid offers from two schools at a time alongside a snapshot of average aid. In addition, some schools may provide an online worksheet that you can use to compare offers from multiple schools.
Beware of Gaps in the Offer
Be sure to be cognizant of what is known as "gapping." Some financial aid offers may come up short on total aid, even when including the expected family contribution and other "self-help." Families are left to figure out how to meet those remaining costs through other means which may include federal Parent PLUS loans or non-federal loans.
Take This Time to Determine True Affordability
Once you have a good handle on what your out-of-pocket expenses are likely to be, you should focus on what you can reasonably afford. Here are some important things to keep in mind:
The offers you have received are only for the first year of college. Ask yourself whether you have enough money in savings or expected income, for example, to cover the expected family contribution for next three years, if your child is planning to get a bachelor's degree.
Make sure you understand which grants and scholarships are renewable in the coming years. Some private scholarships, for example, are only offered for one year.
Figure out how you will cover any tuition and fee increases that are likely to occur in the future. Many grants and scholarships, especially institutional grants, do not increase in the out years. You may have to cover these cost increases with additional cash contributions or more loans.
Remember that you will have to reapply for financial aid every year, and these offers may change in the future if your family financial situation changes.
Before agreeing to take out student loans, figure out how much your child's total debt is likely to be when they graduate. Some financial aid experts recommend not to take out loans totaling more than what the expected starting salary is in the field your child has chosen. Another rule of thumb is to try and keep expected monthly loan payments to no more than 10 percent of your expected monthly income. There are income-based programs for some federal loans, for example, so be sure to learn more about your repayment options.
If you are planning to take out federal Parent PLUS loans, remember that you will ultimately be responsible for paying those back even if you had an understanding with your child that they would pay them back.
If there is a particular college that your child is interested in and the aid package is giving you pause, don't assume the financial aid offer is final. In some cases, adjustments can be made based on changes in financial circumstances or other factors, but you have to be proactive in asking.
Assuming the colleges you are comparing are a good fit for your child's interests and aspirations, choose the one with costs and future loan obligations that are manageable for your family. Spending the time to crunch the numbers and make true apples-to-apples comparisons will pay off in the long run.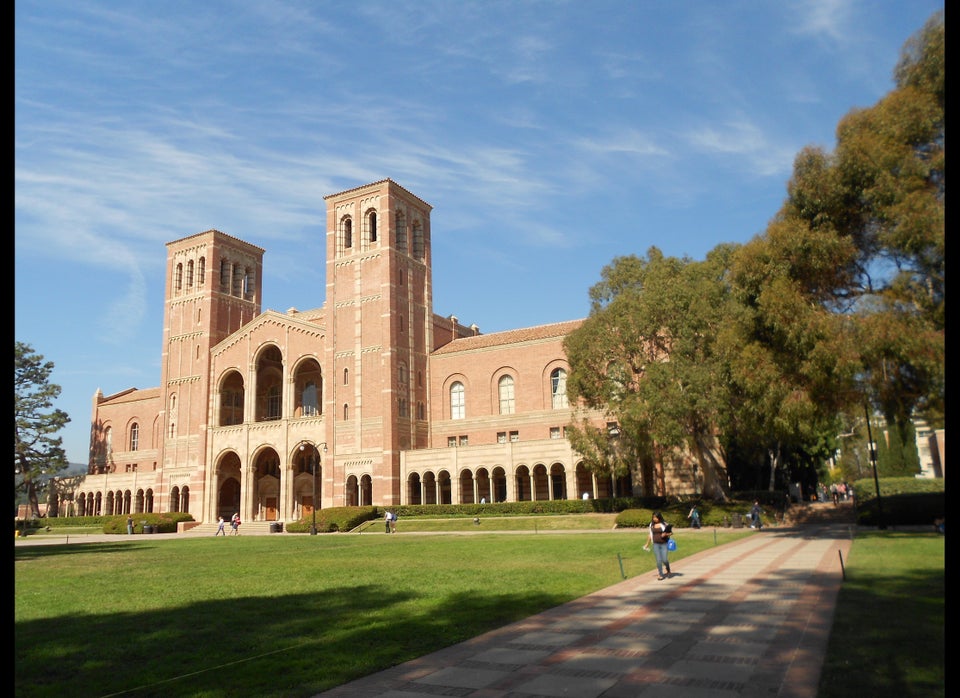 5 States Where Tuition Is Rising