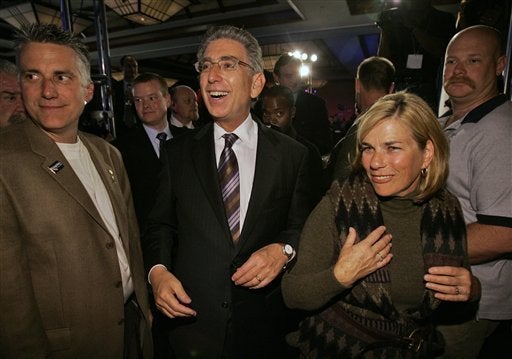 The federal commission created to investigate the roots of the financial crisis has begun its review of documents and will announce next week a series of senior staff appointments, its chief said Friday.
Phil Angelides, head of the bipartisan Financial Crisis Inquiry Commission, emphasized the importance of establishing accountability, noting that "in 1929 on Wall Street, people were throwing themselves out of windows. This year, they're lining up for bonuses."
The commission, created earlier this year, is styled after the 9/11 Commission and the Pecora Commission, which exposed in riveting detail the role played by the titans of Wall Street in the 1929 stock market crash.
"The investigative work is underway," said Angelides, a former California State Treasurer. His investigators have been reviewing regulatory filings, he noted, though he didn't get into specifics.
In a speech to a gathering of progressive economists in Washington, D.C., Angelides noted that the commission's ultimate contribution will be a "historical accounting" of the crisis.
"It's critically important," the Democrat said. "True reform does not come with the sweep of new regulation alone. True reform is about cultures and values."
He noted that there's "a hunger to hold people accountable...a hunger to find out what happened...and a hunger (for the responsible) to take responsibility."
"We haven't had that robust dialogue" about what we want the financial system to be, he said.
Angelides added that the commission will be holding a series of public hearings throughout next year.
The commission has the power to compel testimony through subpoenas, and has the authority to refer wrongdoers for criminal prosecution though he emphasized that he is more interested in gathering information: "If we find 30 perps and line them against the wall, we will have undersized the problem. The most important thing we can do is shed light, not heat."
Popular in the Community