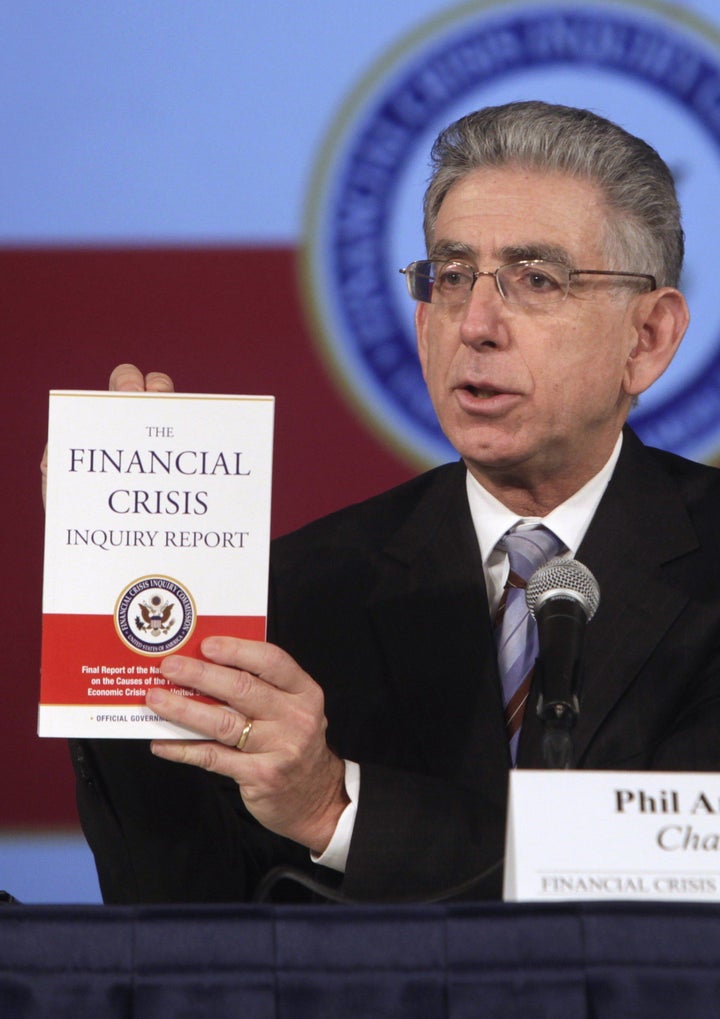 Good news for people who like the published findings of government inquiries! "The Financial Crisis Inquiry Report," by the Financial Crisis Inquiry Commission, is something of a modest best-seller. And the chairman of the commission, Phil Angelides, is doing book signings.
While it's no threat to "The Girl with the Dragon Tattoo" mysteries, the book has climbed up several charts since its release in late January.

The report, which documents the causes of the 2008 crash in the financial markets, is No. 10 on the New York Times' list of best-selling nonfiction paperbacks, for instance. It's also made lists compiled by the Washington Post and USA Today.
Kasler reports that the commission's report had an initial print run of 25,000 copies, which have sold well enough that its publisher, Public Affairs has "since run off another 5,000 copies." It's also available as a Kindle edition. To put this in perspective, it's still lagging behind the all-time best selling government inquiry report, "The 9/11 Commission Report," which "sold more than 1 million copies."
SPOILER ALERT: The financial crisis was "avoidable." Also, Dumbledore dies. (By "Dumbledore," I mean "the entire economy" and "most of the jobs.")
[Would you like to follow me on Twitter? Because why not? Also, please send tips to tv@huffingtonpost.com -- learn more about our media monitoring project here.]
Related
Popular in the Community