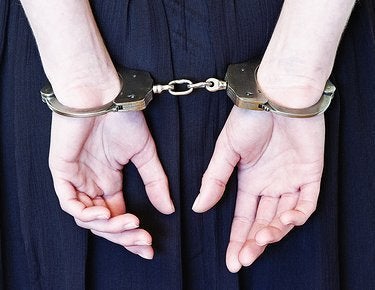 NEW YORK -- After the last major banking crisis, some two decades ago, roughly 3,800 bankers were prosecuted and sentenced to prison terms, by the Justice Department's count. Yet this time, some four years after the economy descended into the most punishing financial crisis since the Great Depression, the public still waits for the Obama administration to deliver a similar kind of justice.
The 2007-'09 financial crisis was "avoidable," a bipartisan, congressionally-appointed panel concluded last week. Mortgage fraud "flourished" in the run up to the collapse. Securities fraud was apparently widespread.
"Lenders made loans that they knew borrowers could not afford and that could cause massive losses to investors in mortgage securities," the Financial Crisis Inquiry Commission wrote in its report on the causes of the collapse. About $1 trillion worth of home loans made from 2005 to 2007 were "fraudulent," the commission said, citing testimony from experts. The Illinois Attorney General, Lisa Madigan, told the commission that she defined fraud to include lenders' "sale of unaffordable or structurally-unfair mortgage products to borrowers."
And yet, the perp walk so many Americans crave -- Treasury Secretary Timothy Geithner once referred to it as the "very deep public desire for Old Testament justice" -- hasn't occurred. Wall Street figures have largely gone untouched. Bank directors kept their jobs. In a sign that perhaps the fallout from the crisis has passed, outsized compensation is back.
"People need to go to jail," said Liz Ryan Murray, policy director of National People's Action, an advocacy organization that helped launch the website CrimeShouldntPay.com. "If you steal something, you go to jail. If you falsify documents, you go to jail. Why doesn't that apply to big bank executives?"
Officials from the Department of Justice and the Securities and Exchange Commission have been asked those questions before -- often during testimony before various congressional panels. DOJ prosecutes crimes, while the SEC files civil cases, though it can also refer cases to Justice for criminal prosecution.
But those powers haven't been used enough, experts say. The law-enforcement agencies suffer from a lack of combativeness. They're handicapped by the fact that they're looking at potential violations not while they're in the act, but long after they were committed. And they deal with complicated transactions that could be difficult to explain to juries, rendering their efforts to take cases to trial more challenging.
"These are tremendously difficult cases to make," said retired federal judge Stanley Sporkin, who worked at the SEC for 20 years, seven of them as head of the commission's enforcement division.
Referring to the most prevalent allegations of fraud, those involving home mortgages and the financial instruments they were packed into, Sporkin said law enforcement is likely having trouble "finding where it started, what the person did, and where the fraud is."
Last year, the Justice Department promised to take swift action. "By taking dramatic action, our goal is not just to hold accountable those whose conduct may have contributed to the last meltdown, but to deter such future conduct as well," Attorney General Eric Holder said in January 2010 during testimony before the crisis commission.
A year later, that action hasn't materialized, despite evidence of conduct that would seem to merit it. Last week, the Federal Crisis Inquiry Commission concluded that banks that sold home-loan bonds often didn't disclose key details that would have helped investors accurately judge the quality of the investments. Investors were rarely told, for example, whether the mortgages failed to meet the banks' own standards.
That failure raises "the question of whether the disclosures were materially misleading, in violation of the securities laws," the crisis commission said. It referred several financial-industry figures to law enforcement for potential prosecution.
"I'm frustrated," former Sen. Ted Kaufman told Lanny Breuer, the assistant attorney general heading the Justice Department's criminal division, and Robert Khuzami, head of enforcement at the SEC, during a September hearing. "We have seen very little in the way of senior officer- or boardroom-level prosecutions of the people on Wall Street who brought this country to the brink of financial ruin. Why is that? Is it because none of the behavior in question was criminal? Is it because too much time passed before the investigators got serious? I mean is it -- has the trail gone cold?"
Or, the Delaware Democrat asked, "Is it because the law favors the wealthy and powerful?"
Jeff Connaughton, Kaufman's former chief of staff, said prosecutors and enforcement officials at the SEC aren't being aggressive enough.
Last November, Connaughton delivered a stinging speech to about 300 regulators and Wall Street executives at the Federal Reserve Bank of New York slamming law enforcement's response to the financial crisis.
Fraud was at the heart of the crisis, he said. And law enforcement's response has been inadequate, to the point that it is unlikely to deter future financial fraud.
"Where are the cases?" Connaughton asked. "There have been many successful cases brought against mortgage brokers, as well as an impressive list of recent cases against Ponzi schemes and insider trading."
But after the Justice Department in 2009 lost a high-profile case against two hedge-fund managers at the defunct investment firm Bear Stearns Cos., Connaughton noted, there have not been any additional criminal indictments at major firms for behavior connected with the financial crisis.
"They realized how difficult it is to make a case" in the litigation against Bear Stearns, Sporkin said. "These are not easy cases."
Sporkin added that the SEC and the Justice Department may now be "gun-shy."
In September, Kaufman said he had thus far "waited in vain for the sort of prosecutions that we predicted would come" as a result of the financial industry's near-collapse.
"Criminals on Wall Street must be held to account," he said.
DOJ and SEC spokesmen declined to make officials available to answer questions on the record. Instead, the spokesmen referred questions to previous congressional testimony and public speeches.
The SEC said it had pursued executives at New Century Financial, once the nation's second-largest subprime mortgage lender; Goldman Sachs Group; Citigroup; and a top executive at Taylor, Bean & Whitaker, once the nation's largest nonbank mortgage lender. Most of those cases have been settled.
"We've brought a series of important enforcement actions in areas that most people associate with the financial crisis, and recovered hundreds of millions of dollars for investors in those cases," Lorin Reisner, deputy director of the SEC's enforcement division, wrote in an email. But, he added, "there is more work to be done."
The Justice Department also indicted the Taylor, Bean & Whitaker executive, Lee B. Farkas, and is said to be pursing a criminal investigation of Angelo Mozilo, the former chief executive of Countrywide Financial, once the nation's biggest mortgage lender.
In a November speech, Breuer, the assistant attorney general, touted Justice's few victories and explained the department's philosophy. It's emblematic of law enforcement's overall tone towards the financial sector, experts say.
"There are some who, despite this track record, have expressed disappointment that we have not yet criminally prosecuted the leading financial institutions or their principals for conduct that may have helped lead to the financial crisis," Breuer said Nov. 4 in New York. "Though I can certainly understand the impulse and desire to hold someone accountable, I also want to stress an equally important principle - that we can, and will, only bring charges when the facts and the law convince us that we can prove a crime beyond a reasonable doubt."
Added Breuer: "We simply can't, and won't, indict people based on outrage or suspicion alone."
While he oversaw the SEC's enforcement division, Sporkin took a different approach.
The former judge, who also served as general counsel at the Central Intelligence Agency after he left the SEC, said his philosophy could best be described as "getting in the first strike."
"What I tried to do was be ahead of the curve," Sporkin said. "Rather than react, I was looking for the issues and then striking almost as you would in a war."
Sporkin's team, he said, looked for laws that enabled them to go after what they viewed as fraudulent activity.
"We were being instinctive. We were using our abilities to say, 'What the hell is going on here?' and then using the law to go after" corporations and Wall Street firms engaged in wrongdoing, he said.
Sporkin's approach stands opposite that of today's law enforcement, said Joshua Rosner, managing director at independent research consultancy Graham Fisher & Co.
"In the old days, [the SEC] was not shy about bringing actions against even the largest firms and would litigate," Rosner said. "The offender knew that settling without admission of wrongdoing was not an option."
Rosner said the risk that prosecution poses to a firm's reputation is much more effective when trying to change future behavior, as opposed to the SEC's current approach of settlements and fines. He added that the SEC appears to be going after small-time crooks, rather than big firms on Wall Street.
"The SEC might as well list the penalties today so banks can just build it into their necessary rates of returns on infractions -- kind of like the back of a parking ticket," he said.
The former SEC enforcement chief said another problem hindering current prosecution of financiers is the lack of dramatics associated with today's financial crimes.
"You got to make it sound like it's somebody coming to you, knocking on your head, and taking money out of your pocket," Sporkin said of his approach to juries and explaining financial wrongdoing to the public. "You just can't try these as some kind of academic case."
"Too bad he's not at the SEC now," Rosner said of Sporkin. Likewise, Connaughton, Sen. Kaufman's former chief of staff, said law enforcement "needs someone like a Stanley Sporkin."
Even Sporkin, however, stressed that prosecutors and enforcement attorneys at the SEC face an uphill battle.
"How do you tell a jury that a person who didn't disclose something in a report should go to jail?" he asked. "These are hard cases to dramatize."
*************************
Popular in the Community