If you're thinking about having kids in the near future, now is the time to consider how a visit from the stork can affect your finances. From the cost of prenatal care and birth to day care and life's little necessities, kids are expensive.
Should that put the brakes on your plans to start a family? Not necessarily, but you might need to shift your finances and change your way of thinking.
"First, know that no matter what, new parents will figure out a way to pay for everything," says Chad Nehring, a certified financial planner based in Appleton, Wisconsin. "Children have a marvelous way of making you rethink your priorities, and where once staying out until dawn was fun, now it becomes fun when the baby goes to sleep early and you can as well."
Paying for medical expenses
Nehring recommends planning for costs for the entire birth experience, from prenatal to postnatal care. How much it costs to have a baby depends on where you live and what type of health insurance coverage you have.
For example, a study by Truven Analytics that covered five states found that the average cost of having a baby if you have employer-based health insurance is around $50,000 for a cesarean section or $30,000 for a vaginal birth. Tack on another $2,900 in out-of-pocket expenses for a cesarean or about$2,200 for a vaginal birth. A study in California found the average cost for a vaginal birth to be about $34,000, not including in-hospital expenses.
"Paid out of pocket, it's an expensive proposition, even for a so-called normal delivery," says Nehring. He suggests calling around for potential costs and payment terms during the planning stage, and perhaps working with health care providers to pay bills over time.
Taking time off from work
Another financial factor to consider is parental leave. Some employers offer a limited amount of paid time off for new mothers and often for new fathers, but that might not be enough. Try to arrange for relatives to come and help if one of you has to go back to work sooner. If you have short-term disability insurance, you may qualify for additional paid time off. If you need more time and wish to take unpaid leave, employers are required by the federal Family and Medical Leave Act to offer 12 weeks for a child's birth and newborn care. You have up to a year to use this time as it's needed.
Making the most of your space
Unless there's a real space shortage or a relative coming for a long-term stay, you might not have to think about moving to a larger home just yet.
"I would suggest that new parents consider how much more space they will really need," says Dana Twight, a certified financial planner based in Seattle. "You don't need a yard right away, as the baby won't be walking for most of the first year. Plus, you won't need the space for toys and larger beds until later. One partner on leave may not go back to work as early they had planned -- or at all -- so that could impact your finances for three months to five years or longer."
Juggling day care arrangements
Planning for day care can be a headache -- and an expensive one, at that.
"Recognize that if both partners are working outside the home, that your day care cost will likely be one of your largest costs, in some cases even more than your mortgage or rent payment," says Nehring. "Take a look at what options you have."
Check with the grandparents-to-be to see if they might be available for one or two days a week to help defray costs. This could reduce day care expenses from full-time to part-time care. The rate will also decrease over time, because most day care centers charge more for infants than they do for toddlers and school-age children.
"Learn about the child-care options in your community, so that you can get on waiting lists or go on tours before you deliver," says Twight. "Look carefully for infant or child care that's convenient to home or work. Weigh the advantages of downtown office convenience versus possibly higher costs in the urban core. If you hire a nanny, be sure to cover what happens if they wish to depart suddenly."
Twight also suggests having an open mind to new ideas, from nanny-sharing with another family to taking advantage of flexible work schedules. Many communities also have a nonprofit Program for Early Parent Support, an organization that offers new parents education and social outlets.
"An evaluation can also be made to see if it really makes sense for one partner to continue working outside the home," says Nehring. "A financial planner may be able to assist you here. Make certain to factor in the soft-dollar costs, as well as the hard-dollar difference. Soft-dollar costs might include missing a 401(k) match, more expensive insurances and a lack of an 'inside track' to career progression."
The cost of having babies doesn't stop when they become toddlers or go to school. The expenses simply change from diapers and formula to school supplies and soccer uniforms. Consider the long-term financial factors, not just the first few years.
"Having children is one of the greatest things in the world -- frustrating at times, to be certain -- but a fabulous thing," says Nehring. "Going into family planning with a good financial plan is key to reducing stress and enjoying the experience."
This blog post is part of the 'FinEd for Parents' blog series, curated by the editors of HuffPost Financial Education to provide parents with expert advice and tips for managing family finances and raising money-savvy kids. To see all the other posts in the series, click here.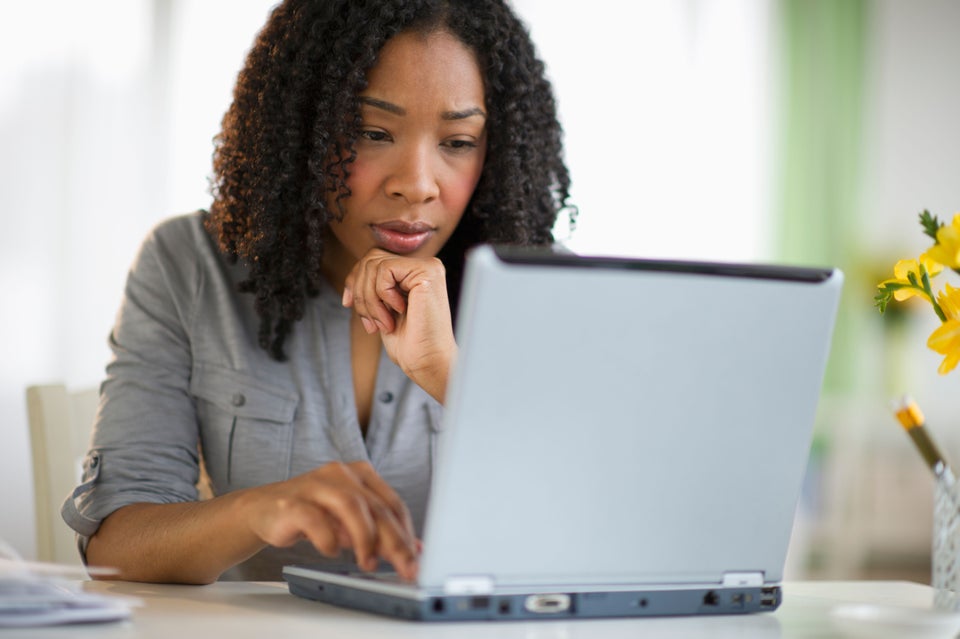 12 Things Every Woman Should Know About Money
Related