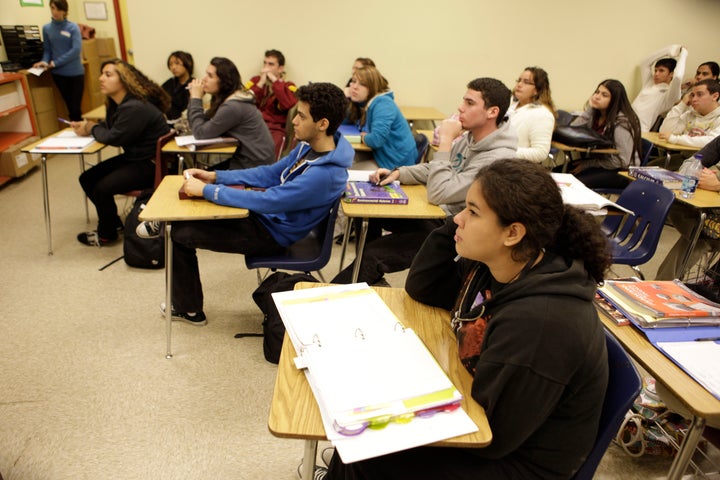 NEW YORK -- Americans are mired in debt they don't understand, according to a new working paper.
And it seems Americans are also ignorant of their financial ignorance. Although many haven't mastered basic economic concepts, such as inflation, nearly 40 percent of gave themselves high scores when asked to rate their own financial literacy. Just 14 percent rated their knowledge level three or worse on a seven point scale.
The chart below shows how Americans judge their own level of financial knowledge: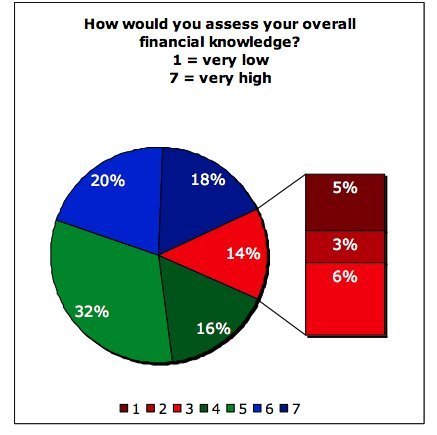 It echoes other findings that suggest financial ignorance and a lack of emergency savings made many American families vulnerable to the economic shocks unleashed during the Great Recession.
The report finds the average American family has very little financial breathing room; almost half of the population has trouble covering monthly expenses. And just over half of the population lacks a household rainy-day fund that could cover three months of living.
Nearly 30 percent of American have no savings account at all. Nearly that same share have at least four credit cards.
Yet the report finds very few American consumers compare credit cards or other financial goods across the market before choosing a product. The report also found one in five Americans borrowed money in the most expensive ways -- from a pawn shop, a pay day lender or through a tax return advance.
And then there's mortgages. The study found that 20 percent of those with home loans did not know whether they held an interest-only mortgage or a loan that includes this option. Another 10 percent did not know their interest rate at all, and 12 percent did not know how much money they had put down on their homes.
The evidence indicates many Americans have difficulty protecting themselves financially. But the move to create an agency to defend consumers from abuse faces a slow, difficult political track.
Republicans have made clear their opposition to appointing Elizabeth Warren, an outspoken consumer advocate and Harvard law professor, to head the newly-created Consumer Financial Protection Bureau. Warren conceived the agency and is currently shaping it as an appointed adviser.
Last month, a group of nearly 45 Senate Republicans also sent President Obama a letter indicating they would not support any nominee for the CFPB chair position until Congress is given more oversight of the agency, The New York Times reported. Republicans fear the agency will be able to exercise too much control or place too many limits on financial businesses and the way they interact with customers.
Popular in the Community