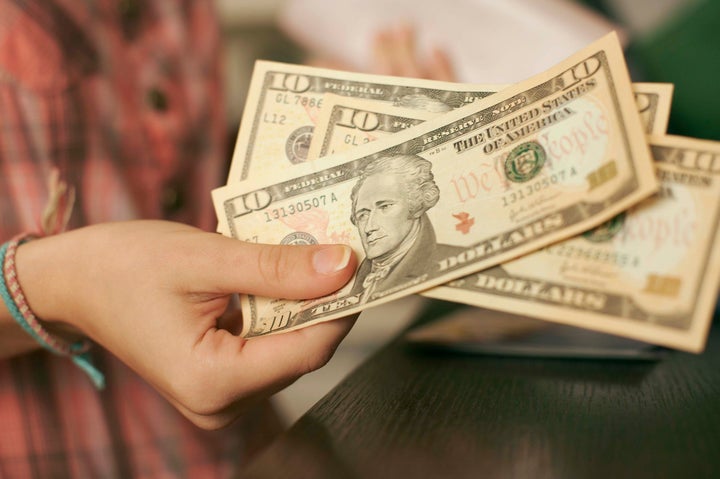 Asked what they'd do if unexpectedly required to come up with one thousand dollars, the vast majority of Americans say they would look to means outside of their own savings, according to a new survey. (h/t CNNMoney)
Indeed, according to the report released Wednesday by the National Foundation for Credit Counseling, only 36 percent said they would draw money out of their savings account to cover "an unplanned expense" of $1,000.
The report would seem to further indicate the degree of financial security with which the millions of Americans live everyday. Although middle-class wages had begun to stagnate well before the Great Recession, the bursting of the housing bubble, which wiped out more than $11 trillion in wealth in 2008 alone, has left millions of Americans indebted and battling a rampant foreclosure crisis and stubbornly high unemployment.
And while reaching into the rainy day fund is still the most commonly cited means of coming up with money, the other 64 percent of those surveyed said they would look elsewhere. Tied as the next most popular options are two solutions that often turn problematic, according to the report. One of those choices, getting a loan from family or friends, often transforms into "serial borrowing," the report says, while the other choice -- neglecting other payments such as rent, mortgage payments, or credit card payments -- can often lead to lower credit scores and indebtedness.
Of those surveyed, 12 percent said they'd likely sell or pawn their own assets in the event they needed to quickly raise $1,000. Taking out a loan or obtaining a cash advance were the two least popular options for dealing with an unforeseen payment. But the writers of the report argue that might be for the better.
"The low number of individuals choosing [loans or cash advances] could indicate a lack of access to credit, which might be a good thing," the report states, "as taking on new debt would put stress on existing obligations, the last thing someone in a financial crisis needs to do."
Earlier this year, the Brookings Institute published a paper that found nearly half of those surveyed said that they could "probably or certainly not" figure out a way to find $2,000 in 30 days. In that study, the results tended to be predominately socially stratified. Among African Americans of all income levels, for example, 38 percent said they could not obtain the money. That's roughly the same rate answered by the currently unemployed (41 percent), and those who obtained a high school diploma or less (40 percent).
Related
Popular in the Community