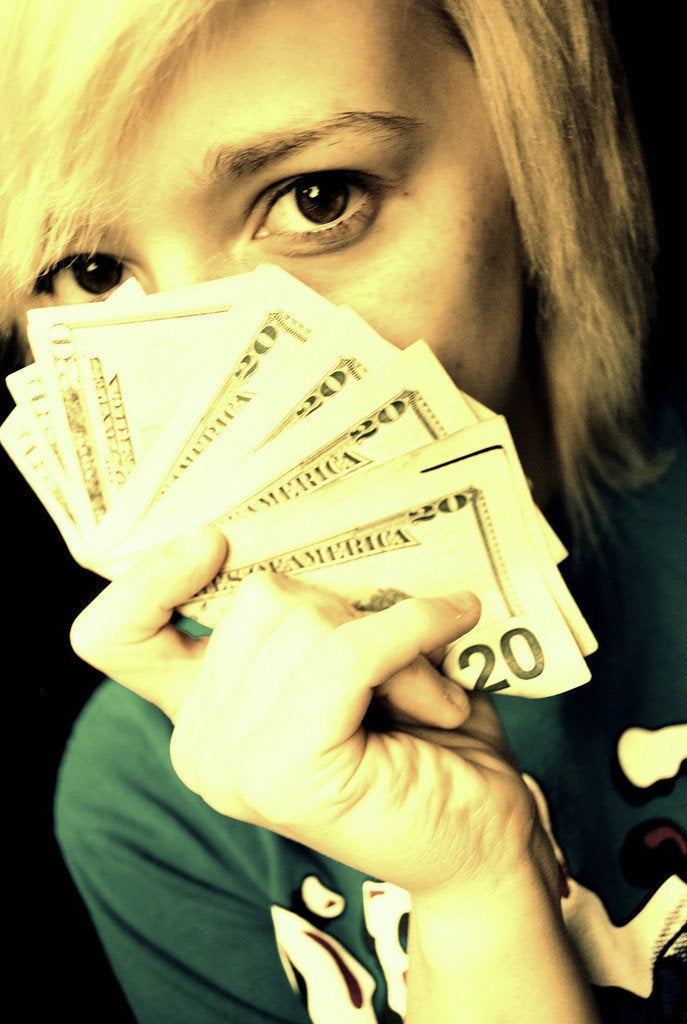 Summer is a wonderful season for family time -- picnics, camping, outdoor concerts and vacation travel. But with the kids home from school, now can also be a perfect time to introduce them to some fun financial literacy concepts.
Study after study finds that when good financial habits are ingrained during childhood, they are most likely to be practiced for a lifetime.That means taking every opportunity to show our kids the joy and rewards of earning, saving and investing money wisely.
Many teenagers already use their summer breaks to mow lawns, baby sit, take fast-food jobs and otherwise generate some income.
But for younger children and those teens who aren't employed, here are three ideas I've used and recommended over the years to help reinforce the value of money in a way that is both effective and can be every bit as memorable as a July 4th fireworks show and barbeque.
Hold a Family Garage Sale. Children as young as 5 or 6 years old can be recruited to identify household goods that no longer serve a purpose and may be put up for sale. Let the kids help suggest how much to ask for items -- especially toys and games that they contribute to the sale.
As a family, create a goal for what amount you hope to raise and what you'll do with the money you earn. Children and teens often struggle to understand what it takes to earn a fixed amount, say $10, and what you can buy with those earnings. This helps them gain a better perspective on the value of work and cash.
On the day of the sale, allow the children to interact with shoppers. If they are old enough, let them accept payments and make change. When the sale is over and all the customers have gone home, plan a 'counting ceremony' to add up the day's revenues, review the lessons learned, and celebrate your accomplishment.
Open a Lemonade Stand. This tried-and-true summertime activity is both fun and educational. Your child/children can earn some valuable experience, and -- if they don't drink all the profits -- have some savings to show for their efforts.

One key to maximizing this as a family financial literacy activity is to get the kids involved from the very start. Help them make a list of ingredients and supplies that they'll need, including cups, signage and, of course, lemons and sugar.
Then take them along to one or more stores to price out their ingredients. Help them to understand the relationship between what they spend on materials and what they charge their customers.
Kids often have great ideas about where to place their stands and how to design their signs. Give them as much leeway as possible.
Their lemonade stand can be a one-day-only business, or together you can elect to be open for business on multiple dates.
Oh, yes, on the QT, make sure to let family members, friends and neighbors know about your young business owners so they can drop by, snap a few photos, and guzzle down some ice-cold, sweet, entrepreneurial juice.
Organize a Financial Scavenger Hunt. This engaging game helps sharpen the shopping skills of children and teens. It will require some advance planning and then a day of visiting three area supermarkets/discount stores.

Begin by making a list of 10 to 20 household items, including food and drink, that your kids consume regularly. Let each child carry his or her own list.
Explain that on your chosen Scavenger Hunt day, you'll escort them to at least three retail outlets where the products are carried. Their job will be to locate each of the items, note their prices, and ultimately decide which of the three stores offers the best overall pricing.
This is one part "I Spy" and one part "Supermarket Sweep," only in this version, the winner is the one who has to spend the least at checkout. For older children, consider allowing them to clip coupons and scan sales flyers for one week ahead of your excursion to reduce prices even further.
Have your children tally how much they saved between the highest-priced market and the lowest-price store. Present them the difference as their "earnings." In future articles, I'll explain what to teach your kids to do with their money to establish the financial habits they'll require to enjoy a lifetime free of financial strain and worry.
When the game is over, take your child/children to the "winning" store and actually purchase all of the Scavenger Hunt items. You may wish to throw in a special treat -- ice cream, fruit, comic book, etc. -- as a way of saying, "Job well done."
New York Times bestselling author Pamela Yellen is the executive editor and founder of www.BankOnYourselfNation.com, a personal finance and lifestyle website dedicated to self-reliant, independent-minded investors and savers.
Popular in the Community