 Dear Savvy Senior: Are there any types of financial assistance programs that can help grandparents who are raising their grandkids? I have two grandchildren who are about to permanently move in with my husband and me, and we could use some help.
Dear Parents: When it comes to raising grandkids, you definitely have plenty of company. Across the country about 5.8 million children are living with their grandparents, as the parents struggle with a variety of problems such as financial hardship, drug and alcohol addiction, prison time, domestic violence, divorce and more.
To help with the day-to-day expenses of raising grandkids, there are a variety of government programs and tax benefits that can make a big difference in stretching your budget. Here's where to look for help.
Financial Assistance
For starters, find out whether your family qualifies for your state's Temporary Assistance for Needy Families (TANF) program, which may include cash assistance, food stamps and free or low-cost daycare. Or, if your household income is too high to qualify as a family, ask about the "child-only grant" for just the grandchild's support alone. Also, find out if your state offers any additional programs like guardianship subsidies, non-parent grants or kinship care. Contact your state TANF program or call your county social services office for more information.
You also need to find out if your grandkids are eligible for Social Security, including benefits for children, survivor benefits or SSI. You can find this out at your local Social Security office, or call 800-772-1213 or see www.ssa.gov.
And finally, use benefitscheckup.org, a comprehensive web resource that helps you search for additional financial assistance programs that you may be eligible for, such as lower energy bills, discounts on prescription medications and more.
Tax Benefits
In addition to the financial assistance resources, Uncle Sam offers some tax benefits that may help you too like the Dependency Exemption which allows you to deduct $3,800 in 2102 on each qualifying grandchild.
There's also the Earned Income Tax Credit or EITC which is available to those with moderate to low incomes, or the Child Tax Credit if you make too much money to qualify for the EITC.
If you're working, and are incurring child care expenses in order to work, there's a Child and Dependent Care Credit that can help. And, if you choose to legally adopt your grandkids, there's an Adoption Credit that provides a federal tax credit of up to $12,650 per child.
There are even education-related tax credits through the American Opportunity Tax Credit or the Lifetime Learning Credit to help if your grandkids go to college.
To learn more about these tax benefits call 800-829-1040, or visit www.irs.gov. You can also call the IRS publication line at 800-829-3676 and ask them to mail you the following publications: 501, 503, 596, 970, 972, and Form 8839.
Health Insurance
If your grandkids need health insurance, depending on your income level, you may be able to get free or low-cost health insurance through your state's Medicaid and the Children's Health Insurance Program. See insurekidsnow.gov or call 877-543-7669 for more information.
Legal Issues
You also need to talk to a family law attorney to discuss the pros and cons of obtaining legal guardianship, custody or adoption. Without some sort of legal custody, you may not be eligible for many of the previously listed financial assistance programs, and there can be problems with basic things like enrolling your grandkids in school, or giving a doctor permission to treat them.
If your need help locating affordable or free legal assistance use findlegalhelp.org, or call the Eldercare Locator at 800-677-1116 for referrals.
Savvy tip: To find support with other grandparents who are raising their grandchildren, visit the AARP GrandCare Support Locator at giclocalsupport.org where you can search for support groups in your area.
Send your senior questions to: Savvy Senior, P.O. Box 5443, Norman, OK 73070, or visit SavvySenior.org. Jim Miller is a contributor to the NBC Today show and author of "The Savvy Senior" book.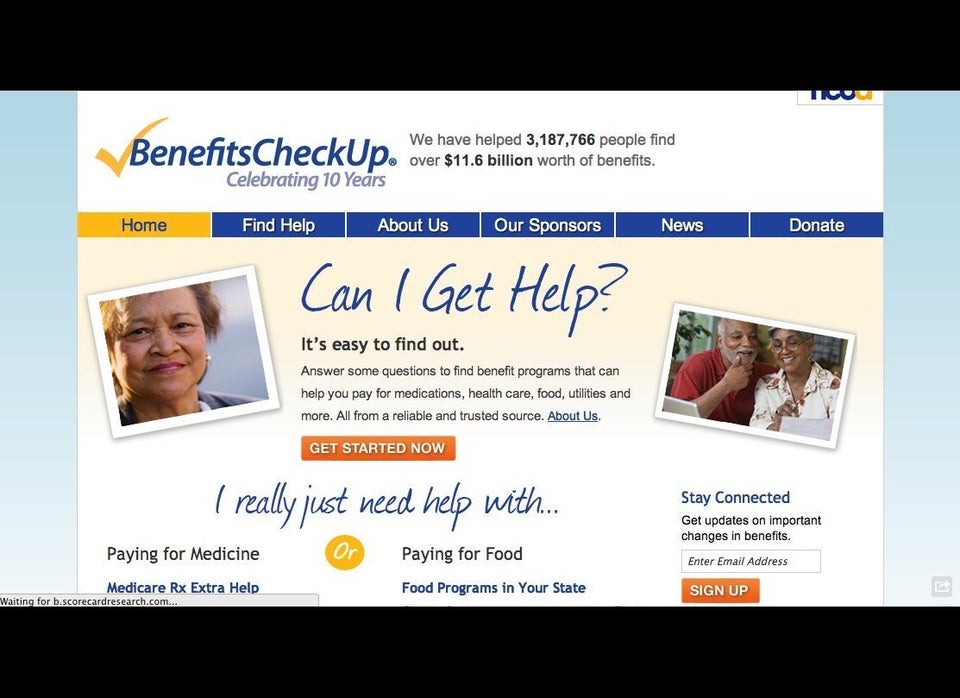 Financial Resources for Grandparents Raising Grandchildren
Popular in the Community