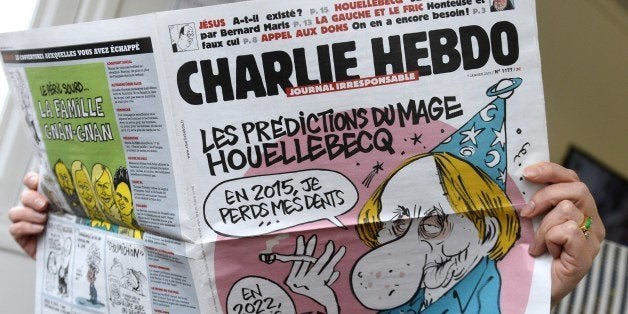 Barber leveled his charge in an opinion piece published Wednesday afternoon, hours after three masked gunmen stormed Charlie Hebdo's newsroom and opened fire. Witnesses say the shooters shouted "Allahu Akbar" and "we have avenged the prophet," before fleeing in a waiting car.
This is not in the slightest to condone the murderers, who must be caught and punished, or to suggest that freedom of expression should not extend to satirical portrayals of religion. It is merely to say that some common sense would be useful at publications such as Charlie Hebdo, and Denmark's Jyllands-Posten, which purport to strike a blow for freedom when they provoke Muslims, but are actually just being stupid.
The column has already accrued more than 500 comments at Financial Times, many of them critical and unforgiving.
"This article is appalling in its insensitivity to those who were killed and injured in today's horrific and totally unjustifiable attack," reads one comment. "Although the author states that he does not condone the murders, he is, by writing that the staff at the magazine lacked common-sense, insinuating that the victims brought this on themselves. Shocking and shameful."
UPDATE: In an email to The Huffington Post, an Financial Times spokesperson emphasized Barber wrote the piece as a columnist, not as a representative of The Financial Times. FT's editorial response to the assault, which they've labeled "a murderous attack on freedom of expression," can be read here.
Related
Popular in the Community