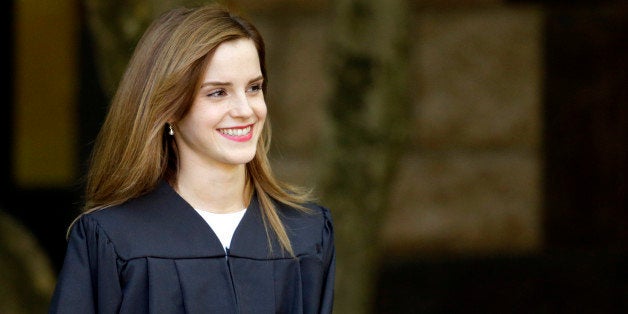 Do you have a tendency to drop F-bombs when you talk? No, not that F-bomb. We mean "feminism"! While the definition of feminism continues to evolve and grow, it's basically a collection of movements and ideologies that support the idea that women should be allowed the same rights, power and opportunities as men. Feminism can also strive to end discrimination and oppression of people based on gender, sexual orientation, race and class.
Whether you're a vocal feminist activist or just starting to learn the ins and outs of feminism, the college you attend this fall shouldn't be afraid of confronting women's and gender issues in mainstream campus culture and should offer a supportive space where you can explore your ideas and beliefs. Check out these seven ways to determine whether or not a college is a good match for your inner (or outer) feminist!
1. Talk to current students
Students who support feminism together, stay together, which is why it's so important to go directly to the students and get their take on the role that feminism plays in campus culture.
"I guess the advice I'd give to high school students seeking out a college with students actively interested in feminism would be to go visit the college if possible, and try to engage the students they encounter in feminist dialogue," says Ilana Greenstein, a junior at Barnard College. "Most schools will have at least some amount of students interested in feminism and issues of gender equality."
It can be as simple as informally stopping by the student center to grab a meal and simply listening to the students around you. Or you might try to work up the courage to ask some students to discuss why they picked that college and what their experiences have been. Feel free to ask your tour guide, too!
"I would surmise that any college that is open-minded and supportive of a diverse group of students would be good for feminists," says college entrance consultant Abby Siegel.
If there are specific clubs or student organizations that you're interested in, try to get in contact with respective club leaders or members to get a feel for the interest in feminism among the student body and the feminist views that students have. Don't forget to ask a lot of questions! It might also be helpful to ask your contacts for other students with whom you can speak with to get more insight. Whether you're on campus during a visit or back home, you'll be able to go beyond the academics by talking with students.
"If visiting the college isn't an option," Ilana says, "try emailing some current students at the college and asking them if feminism seems to be an issue that is frequently discussed at the school. I think that would be the best bet."
When it comes to campus culture, the students know best. Put yourself out there and join the conversation!
2. Check out the prevalence of feminism in course curriculum
While being a feminist in no way requires you to become a women's studies or gender studies major (or even take a class in those departments), the number of courses that explore feminism is a good indication of the general interest on campus. After all, supply and demand go hand in hand! This includes not only courses specifically about feminism, but also feminist or gender studies content that may appear in courses in other departments or in interdisciplinary classes, as well.
"Do they offer Africana studies or disability studies?" asks Sara Whitestone, University of Cincinnati junior and founder of Sara Spins, which raises awareness for students with disabilities. "While I'm not a women's studies or sociology major, for example, these classes have been some of the most interesting I've taken while at college!"
Browse the college's website to see if it has a women's, gender and sexuality studies major, and take a look at the course catalog to see if there are courses that you would love to take. Don't be afraid to look up the professors and reach out to them if you have questions.
And if you find that a college you're looking into doesn't have a department for gender studies, don't worry! It most likely doesn't mean that the school's against feminism, but more like it doesn't have the funding or resources to create a department just yet. You can still get a sense for the prevalence of feminism in courses, however, by taking a look at online syllabi and seeing if professors include lessons on feminist topics. Or, you can reach out to the professors and students directly to find out about awareness of feminist issues both in the curriculum and outside the classroom.
Who knows? You might find yourself sitting in class reading bell hooks in just a few short months!
3. Gauge the level of student involvement in extracurricular activities
Recent graduate and feminist activist Erin McKelle knew Ohio University was the school for her because of the student body's high level of involvement and the massive amount of opportunities to get involved in feminist activism on campus.
"My school has a Women's Center, a Women, Gender and Sexuality Studies program, no less than three active feminist student organizations, a program for survivors of sexual assault and even a Hollaback! chapter," McKelle says. "So even just from learning all of that I knew that there were a lot of feminists there."
How does your college measure up? See if there are activist feminist alliances or special programming dedicated to women's issues that indicate that the student body isn't afraid to confront feminist issues. What student group would you be interested in joining? Would it be possible to start your own group?
Getting involved is a great way to fight for what you believe in, and you can start now!
4. Search for alumni and faculty involved in the feminist movement
Believe in girl power? Let's hope your future college does, too!
Chances are you've already Googled well-known alumni and faculty at the colleges you're interested in. After all, there's nothing quite like having some awesome people to boast about. But did you think to search for alumni who are well known for being vocal in the feminist movement? How about professors who specialize in women empowerment? Or female alums who are breaking down barriers in various industries?
If a school has amazing women who attended or are currently working there, it's likely that girl power won't be too far away. Plus, you might be the next in line to keep this streak going!
Before You Go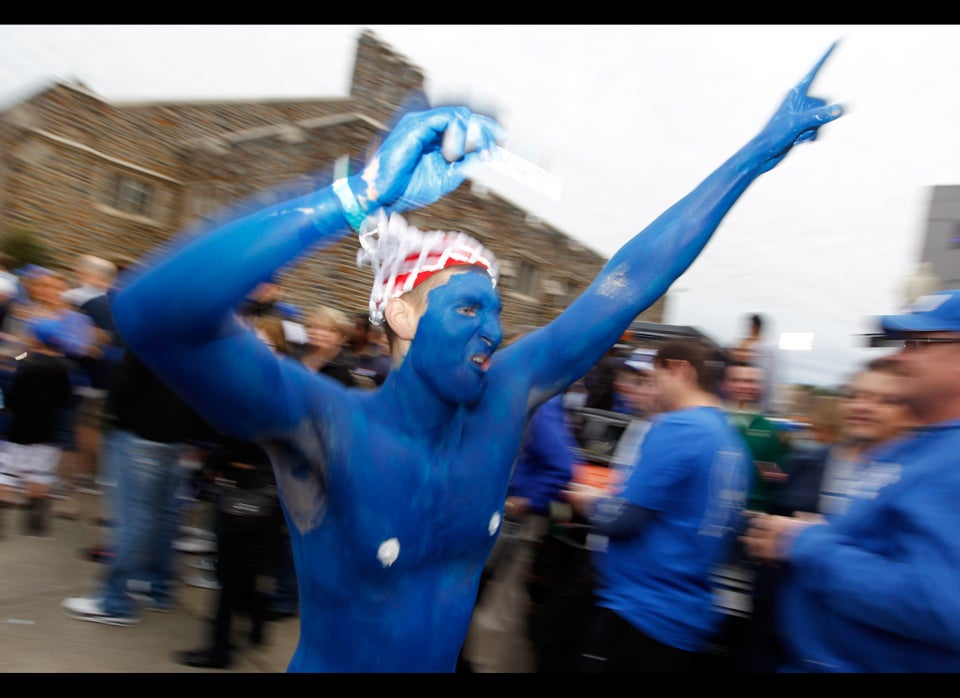 Colleges With The Most School Spirit
Popular in the Community