This is the time of year for making New Year's resolutions. And if you are a savvy job-seeker, it's also time to take full advantage of the surge in hiring that takes place in January and February. Just as we mark the onset of the New Year with our personal to-do lists, organizations kick-off new projects, put annual budgets into place and create initiatives for the upcoming year. More than likely, they will need to bring on additional staff to carry out their plans. There is, therefore, a seasonal aspect to employment and now is prime hiring period!
So consider how you can use the opportunities this time of year presents to your best advantage. What ways can you connect with decision-makers and key members within your targeted companies? How can you spread the word about the skills, talents and experience you will bring to an organization? How can you best position yourself to be one of those selected for a job interview?
The following are four power-packed resolutions that will address the above questions and start your 2015 job search off with a renewed momentum:
Resolution #1 -- Monitor your time wisely. The most critical action you can take is to monitor how you use your time. Vow to spend at least 75 percent of your job search activities in focused networking. Despite the numerous online tools, a minimum of three quarters of all new positions is obtained by way of personal referral. People get people jobs and an in-person connection is always best. Focused networking, therefore, remains the most effective means of reaching power players--and these vital connections will influence hiring managers by giving you the all-important nod of approval.
Resolution #2 -- Be proactive rather than reactive. Responding to postings and ads is the least effective means of finding work. Competition levels are maximized as you are likely competing against hundreds (if not thousands) of other job-seekers. Moreover, to be successful, your resume needs to be spot on and land on the reviewer's desktop at just the right moment. Plus, if you are competing against candidates who bring personal recommendations, you are guaranteed to find yourself in a losing position.
It's far better for you to identify several companies where you'd like to work. Then, starting with your personal contacts, seek out people who may know employees in these firms. Ask them for contact information and if you can use their name as a referral source. Next, use these mutual connections to set up informational meetings. Although these meetings may take time to arrange, establishing several contacts within your targeted firms is the most direct route to a job offer.
Resolution #3 -- Make your material pop!
That is, be sure to make your marketing materials compelling and easily scanned. Whether it is your LinkedIn profile, your personal website or your resume, the description of what you have to offer needs to be attention-grabbing, compelling and visually appealing. To ensure that you are presenting yourself at your best, ask yourself the following questions:
Are my materials easy to scan so that my key selling points will immediately catch the eye of the reviewer? Most recruiters spend 30-seconds or less determining whether or not your information is worth their time. Therefore, the order you present your material is vitally important. You will need to place your most your critical skills and accomplishments to the top and to the left of your written descriptions. Be certain to incorporate the liberal use of white space and bullets so that your key selling points literally leap out at the reader. This way, you will draw a reviewer's attention immediately -- and a swift glance is all the time you will get.
Are my skill sets in high demand in today's marketplace? Make sure you are presenting yourself as a competitive, cutting-edge candidate by populating each of your marketing pieces with skills that sell today. Use the postings for your line of work as a research tool and pay particular attention to the keywords you see again and again. These are the hot-button skills that are most in demand in the current job market. Also note the order in which they appear in the ads, as this is a major clue to how greatly these particular skill sets are valued.
Am I highlighting the results I've achieved and quantifying them whenever possible? Clearly stating the results you've produced at previous positions is critical to crafting powerful marketing materials. Moreover, if you stress your accomplishments, recruiters and hiring managers will get a real-world sense of both your capabilities and your work ethic.
Remember the "top/left placement" rule explained above and state the results you've achieved first. This will make your statements both forceful and eye-catching. For example: "Accomplished a 20% reduction in time to market by...." or "Increased customer base by 15% within a two month period." Focusing on the positive outcomes you've been able to achieve is a persuasive sales tool that will get you through the door for an interview.
Resolution #4 -- Remain positive. Your attitude about your viability as a candidate, the confidence with which you present yourself and the enthusiasm you exude for the position and the organization are the ultimate factors determining your success. So anticipate the best, display a mixture of professionalism and personal warmth and go for it. If you do, the start of 2015 may just prove the beginning of your brand new career!
Mary Eileen Williams is a Nationally Board Certified Career Counselor with a Master's Degree in Career Development and twenty years' experience assisting midlife jobseekers to achieve satisfying careers. Her book, Land the Job You Love: 10 Surefire Strategies for Jobseekers Over 50, is a step-by-step guide that shows you how you can turn your age into an advantage and brand yourself for success. Updated in 2014, it's packed with even more critical information aimed at providing mature applicants with the tools they need to gain the edge over the competition and successfully navigate the modern job market. Visit her website at Feisty Side of Fifty.com and celebrate your sassy side!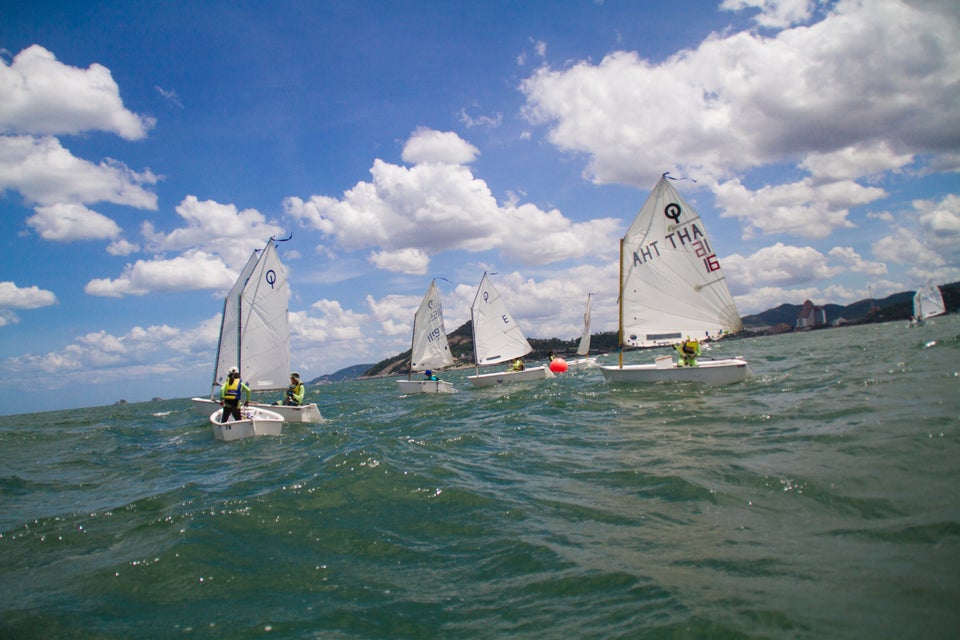 12 Great Places To Retire Abroad
Popular in the Community