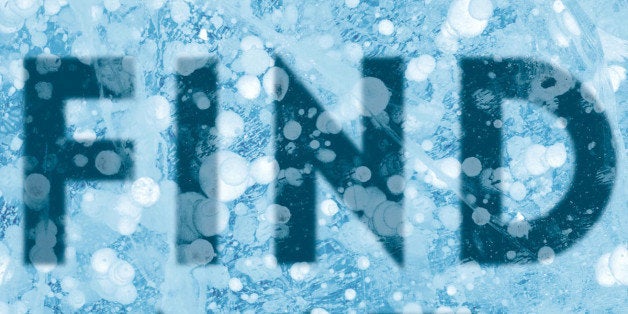 Find Me
by Laura van den Berg
Farrar, Straus and Giroux, $26.00
Publishes Feb. 17, 2015
The Bottom Line is a weekly review combining plot description and analysis with fun tidbits about the book.
What we think:
Gallivanting across America by bus, the lonely Joy plays a road trip game to pass the time. When she enters a new state, she tries to recall everything she associates with the place. The details she digs up typically aren't factual -- no census information is related. Instead, she thinks about personal stories and small, cherished details. This practice makes sense for Joy, who astutely observes, "What is a memory but the telling of a story?"
Joy's journey has an ambiguous goal: She's headed to Florida in search of her mother, who left her on the steps of an adoption facility when she was an infant. Since then, Joy's drifted from North Eastern group homes to foster care facilities and back again, only forming a deep bond with one fellow orphan: a boy she grows to love, named Marcus. Her endless, listless string of relocations is interrupted when a disease-induced apocalypse -- "an epidemic of forgetting" -- slams the country. Victims are marked by a rash of silver scales across their faces, followed by rapid memory loss and death. "The disease" is highly contagious, but some remain mysteriously immune. A handful of the lucky few are contacted by a health care facility Joy refers to simply as "the Hospital," where patients are instructed to meditate, complete personality surveys and otherwise stay busy and optimistic.
Joy is mostly content with the set-up; patients are allowed limited, supervised Internet and television access daily, and she cherishes the time, as it allows her to track down details of her mother, whose identity she learned of only recently, from her dying aunt. On The Discovery Channel, Joy watches the woman who abandoned her -- an "underwater archeologist" who tracks down ships after they've gone missing -- swim and dive, and dreams of reuniting with her.
Her single-minded ambitiousness drives her to escape the Hospital, in spite of the few friendships she's made with its doctors and patients alike, and journey towards Shadow Key, a city just beyond Key West. She hops on a bus that takes her through Kansas City, where she meets a man called No Name who rummages for valuables in empty hotel rooms, and Birmingham, where she's shocked to be joined by her childhood friend, Marcus.
The duo's exploits are a little reminiscent of van den Berg's earlier works -- short stories peopled with gritty, sometimes derelict, and often selfish heroines. But the writer's edginess softens in Find Me, as she uses Joy and Marcus' observations to comment on the subjectivity of memory, and the important role inventiveness plays in optimism. Rather than noting the detritus that's overtaken post-apocalyptic America, Marcus picks up on poetic details: "the clock hands stuck at noon; a replica of the Statue of Liberty." The effect is cloyingly twee at times, but ultimately makes for a complex twist on dystopian stories -- one that also involves the malleability of memory and storytelling. In van den Berg's world, those who value imagination, and the truth underlying dreams as opposed to reality, are protected against calamity.
This thesis -- that constructed stories are honest and valuable -- is echoed by slews of writers. Literature takes a special interest in how memory functions. After all, the factually inaccurate but emotionally truthful retelling of stories is a perfect metaphor for penning fictional tales.
Neruda famously lamented, "Love is so short, forgetting is so long." It's a sentiment most of us relate to: We cherish memories of loved ones lost to life's whims. We bask in nostalgia, and in fact benefit from doing so. Laura van den Berg's first novel takes the value of nostalgia a step further, as her characters demonstrate that the past, when replayed through a rose-colored lens, can shield us from future harm.
The Bottom Line:
A fresh spin on apocalyptic stories, Find Me beautifully evaluates memory loss and the stories we tell ourselves.
What other reviewers think:
Publisher's Weekly: "The earlier chapters are hampered by future-isms that are cliché and conclusions that feel tedious or foregone -- but in Joy, van den Berg has created a voice that never feels false, only lost and dreaming of being found."
The Rumpus: "In addition to her clean, beautiful prose voice -- a voice that makes you want to follow it anywhere -- van den Berg has an urge as a writer that feels unusual in contemporary literary fiction: her stories have plots."
Who wrote it?
This is Laura van den Berg's first novel. She's the author of two short story collections, What the World Will Look Like After All the Water Leaves Us and The Isle of Youth.
Who will read it?
Anyone interested in literary dystopias, such as Emily St. John Mandel's Station Eleven and Edan Lepucki's California.
Opening lines:
"Things I will never forget: my name, my made-up birthday, the rattle of a train in a tunnel. The sweet grit of toothpaste. The bitterness of coffee and blood. The dark of the Hospital at night. My mother's face, when she was young."
Notable passage:
"After the Hospital, I run through strands of trees that have been turned into white skeletons by winter, the branches grabbing at my sweatshirt sleeves. I fight through drifts that swallow my knees and want to keep me with them forever."
Support HuffPost
The Stakes Have Never Been Higher
Related
Before You Go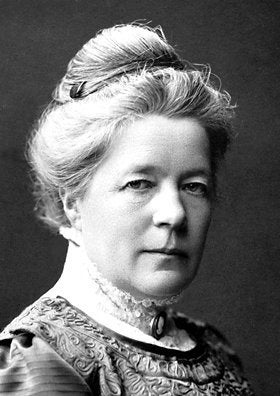 13 Nobel Prize In Literature Winners You Should Read
Popular in the Community