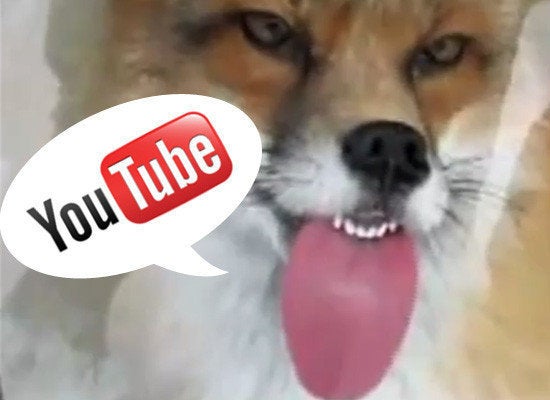 "Can you help us quickly find new opportunities and open new markets to deliver short term revenue growth?"
It's the most common question I hear through my consulting practice, when corporate executives from blue chips discuss their challenges with me. In many cases, the answer might be hiding in plain sight. Not to chase after the shiny new thing but look for innovation and new profits in existing systems and businesses. It might not be as sexy as the hot new startup, but those potential revenue streams have the chance to return new profits with less upfront investment. After all, those shiny new things can be quite expensive.
Even YouTube, considered one of the most innovative companies in the world, struggles with similar challenges. Through personal experience with the company over the last year, I saw an opportunity to rethink their brand channel process, a mainstay service that already exists but is painfully difficult to setup, and leverage it in new ways to deliver value for users and profits for the video giant.
Hard to believe that just five years ago YouTube was that shiny new thing, hemorrhaging money to blaze the internet TV trail. Five years later it's annual page views are upward of 700 billion and its monthly global audience, according to a recent article by Fast Company, is 500 million people. The crowd-sourced broadcast behemoth is the definitive place to view video online with 35 hours of video footage pushed live every minute.
Like many successful online ventures, translating pageviews into revenue has been YouTube's challenge since its inception. Much of the Fast Company profile focused on YouTube's "relentless experimentation" with new monetization models but with no public financial data, and speculation on its bandwidth costs, few know if their current models are profitable.
One thing not in doubt is that YouTube continues to face rising competition from companies like Hulu, Vimeo, Netflix, Boxee and Apple and will need continual innovation around monetization (along with the constant need to keep consumers happy) to win the race and dominate home entertainment.
March 2010 reports indicate that the site should generate close to 1 billion in sales, so what do they offer brands now, and are there ways they could generate new profits before they have to reinvent the wheel? There are many options for how to get involved. A chart in the Fast Company article provides a breakdown that includes traditional ad units, expensive homepage customization, in-video ad units that plays before the content (including Content ID), promoted videos, an Adwords system and more.
Some would argue there is no better place to tell your story then through video, and when it comes to nearly every brand's involvement with YouTube, a customized "channel" is the starting point. Channel accounts allow you to customize the design of your YouTube page and create a place for brands to send customers to hear the story of a new product or service. This is especially important for emerging companies, since their advertising strategies will likely not begin with ads, but rather the creation of great content to build audience and brand awareness. But even the largest global brands embrace the brand channel model, which makes it all the more surprising that at present YouTube has few answers when it comes to monetizing it or even providing customers with an easy way to set one up.
It's broken. It needs fixing. It needs focus, both from a consumer support and profitability standpoint. And that can be done with a few simple steps. And by increasing focus on channels, you move to grow the YouTube "partner" program, which provides revenue share to encourage audience growth from super users who in turn drive the overall traffic without additional marketing (ex: Huffington Post's free blogger network).
So how do you setup a brand channel on YouTube? Log on to YouTube and try setting one up. Sounds simple, right? I thought it would be, until I experienced it for myself.
In the summer of 2010 while coordinating communication efforts for a small business client, we produced a series of twelve professional parenting videos geared towards YouTube's active community of new parents. We planned an ongoing series and wanted a page for the videos that fit their brand aesthetic. We searched YouTube for basic information on brand channels and arrived at the Advertising page (http://www.youtube.com/advertise). A downloadable pdf for "creating a brand channel" explained the functionality along with the distinction between free and paid channels but had no information about the costs or installation instructions.
There was no automated process to upgrade your page and after an extensive search of the help forum a few random comments indicated the costs to edit your channel was rumored to climb into six figures. I contacted some ad industry contacts with experience working on brand channels, and they confirmed the rumor and insinuated, that while they had heard of cheaper options, their experience opening the iFrames and adding custom code had cost over $100,000. In September 2010 my team filled out the form, to contact a YouTube representative, indicating our interest and budget.
No automated email response. Two weeks passed; no response. We filled out the form again; still nothing. A month later the developer I hired to help me implement the channel design was kind enough to send a personal email to a contact at YouTube. Thanks to that lucky break, our request finally found it's way to the proper person. After one more week. Finally an email arrived, asking what kind of channel we wanted. We waited 10 more days for the first bit of concrete information: they added us to the white list and said our brand channel upgrade would be free, but we would not receive the full capabilities of a paid channel. Perfect. Done. That was, um, easy? Two weeks later, over two months after our first email, we randomly checked our channel page, and it turned out that the account had been upgraded. There was no notification or instructions of any kind.
The YouTube brand channel system is something my client was ready to pay for. We allocated a budget to produce the videos and wanted our brand presence to reflect the same quality. We expected a setup fee to help facilitate a timely launch to our channel and would have paid a monthly subscription charge for ongoing service that included analytics on visitors and tools to promote the channel to users interested in our subjects. Currently the only revenue being derived from the program is the extremely high, rumored fees that large brands pay for extensive customization.
Note: Since our experience, the help section was updated in early 2011 with a dedicated area for brand channels and a new "Show and Tell" section with examples of brand channels curated by the ADC (Art Directors Club). This does a decent job of showing examples of custom channel designs but provides no information about the options, pricing or process to join the party. In fact, you're sent to the same signup form that returned us no results.
There is great opportunity here. Small business and personal branding was one of the hottest topics of 2010 with sites like Flavors.me and About.me growing large audiences by making it easier for individuals to create well-designed personal websites. Combined with the proliferation of video tools like the Canon 5D Mar II, more individuals and small businesses are using video to tell their story to the consumer and the volume of individuals interested in controlling their brand's image creates a bigger market for personalized channels.
It was speculated that Google's desire to purchase Groupon was because the daily coupon site has, "more than 1,500 employees that deal with places like restaurants, nail salons and spas. Google also hoped to leverage Groupon's sales team to encourage advertisers to list on its local business directory." Through automation and product improvements YouTube can help build the small and local business relationships without spending money on acquiring human capital. The ecosystem exists, and the audience is thirsty for reasonably priced alternatives to market their businesses.
Automation of the brand channel system would allow customers to choose from a suite of options. They would be presented clearly on the site with all their features, capabilities, and levels of customization delineated. Templates and simple tools would help novice users upload images to brand a page and promote the videos they create.
For example lets use a basic three-tiered pricing model; a common pricing strategy for subscription software products (37Signals, Mailchimp, Shopify etc). Apply to the brand channel model: Small fees, $25/month, allow you to apply your brand style to the design of the page and greater access to color control. Medium fees, $50/month, provide greater control, improved analytics and promotional options. For $100/month you receive further design customization, additional widgets built exclusively for YouTube and access to advertising tools imbedded in your dashboard. (assuming that a $1200 a year investment on your YouTube page means you are likely interested in buying advertising to drive interest to the page-ex. Facebook ads)
Dedicated reps and in-depth customization would still be available for the six figure rates and include other premium features and promotion on highly trafficked sections of the site.
Basic, sure, but if you take the yearly charge of the three example programs levels ($300 / year), and combine it with 1% of the estimated 100 million active viewers (vastly less then their 250 million registered users), you have $300 million per year in additional revenue on customized brand channels with very little additional work or infrastructure. Additionally you would explode your community of engaged brands who would work to drive interest and traffic to their own channels, increasing the growth rate of the site and advertising spend within the ecosystem. YouTube pulls in revenue from something it already offers, and small businesses get an easy and affordable platform to build their brands. It's a win-win.
As 2011 hits full swing, and you look hard at your own business, YouTube offers a valuable lesson. There might be revenue opportunities hidden inside your existing businesses if they just take the time to look. Sometimes that innovation may be as simple as extending an existing, successful platform, and customizing it for an underserved target with spending power.
It seems so simple. It's unbelievable YouTube hasn't leveraged their brand channels. And it's simply a matter of time before they do. Easy money.

Popular in the Community