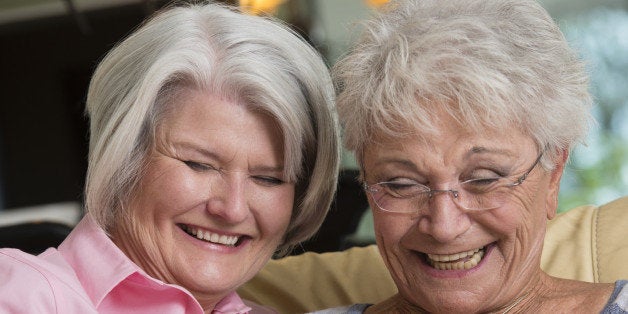 Where do you begin to look for someone you haven't seen in 10, 20, maybe 50 years? Where do you start when all you have is a name and a face in a high school yearbook and no mutual friends?
I sat next to a boy freshman year. It was 1960. He shared his candy with me. He drew comic strips that made me laugh. We were good friends. And then we graduated and 50 years went by. A few months ago, someone told me he had died. I didn't want to believe it.
So I decided to see for myself. Three days into my search for him, I was still at square one. I couldn't find an obituary. I couldn't find a news story. I called our high school and they knew nothing. I Googled, but everything was a dead end. I called every phone number I found that might have a connection to him. All had been disconnected.
Then, bingo, one wasn't. It was a South Carolina number. It was listed as belonging to a nephew, but a woman answered. It was one of Jack's sisters. And she said he was alive and well.
I was this close to giving up. I'd been in a maze. But a maze has a way out and I found it. Jack's had a good life. He's happy.
It's simple enough to find someone, anyone, though it can be time consuming and very, very frustrating. But if you don't give up and you just keep digging, it's possible to discover what happened to the sweet boy or girl who was your friend a lifetime ago.
Start with a yearbook, notebook, or letter with the return address or old e-mail. You want anything that has specifics about the person you're looking for. Then Google the person using this information. Something as small as including a middle initial or hometown or line of work can save you hours. You might hit pay dirt with your first try. But if Googling gets you nowhere...
Go on Facebook. Tell your friends. Tell your story. I told mine. I wrote everything I knew about Jack, that he had been in the Air Force, that he had lived in Hawaii, that he was an artist. I posted his high school picture. I also asked my friends to share the post. Many did and because of this someone I don't know did some research and found Jack's mother's obituary. This obituary listed her name, her deceased husband's name, and the names of Jack's six siblings, their husbands and wives and where they all lived. Google every name and address you find.
Go to whitepages.com. This led me easily to multiple phone numbers and addresses. But because the obituary was eight years old, every phone number I called was out of service.
Try advancedbackgroundchecks.com. It's an amazing site although again, I was dead-ended; all the phone numbers listed here either disconnected or assigned to people unrelated to Jack. But I found more addresses.
Hang on to the addresses. I had multiple for each person in Jack's family. They were my failsafe. I knew that if I found nothing online, I would write real letters to all these addresses. And hope for a reply.
Spread the net wider. Go back and Google the siblings again and this time write down any information you discover about their children. Then Google these names.
Double check information sent by well-meaning people. A fellow classmate insisted Jack was dead and sent what he was certain was Jack's obituary. It was dated 1-16-01. There was Jack's name all right. And there was some Jack's face. But it was John Paul, not John Joseph. And it wasn't the right face.
Pick up the phone again and call the siblings' children. Call every number you run across. Leave messages if you get a machine, because eventually you will find someone at the end of the line who will call you back and say, "You have the wrong number." (This happened right before I got the correct number) Or, who will say, and it will be music to your ears. "Yes, I'm his sister and he's alive and well and happy."
Note: I know you're wondering about my big reunion with Jack. Turns out he is ultra-private and very spiritual. He has few ties with anyone from the past. I have not talked to him, but I did message him that I was glad he has had a good life. And you know what? That was enough for me. Seeing his picture that his sister shared with me, seeing the serenity in his face was worth all the digging and the sleuthing.
Before You Go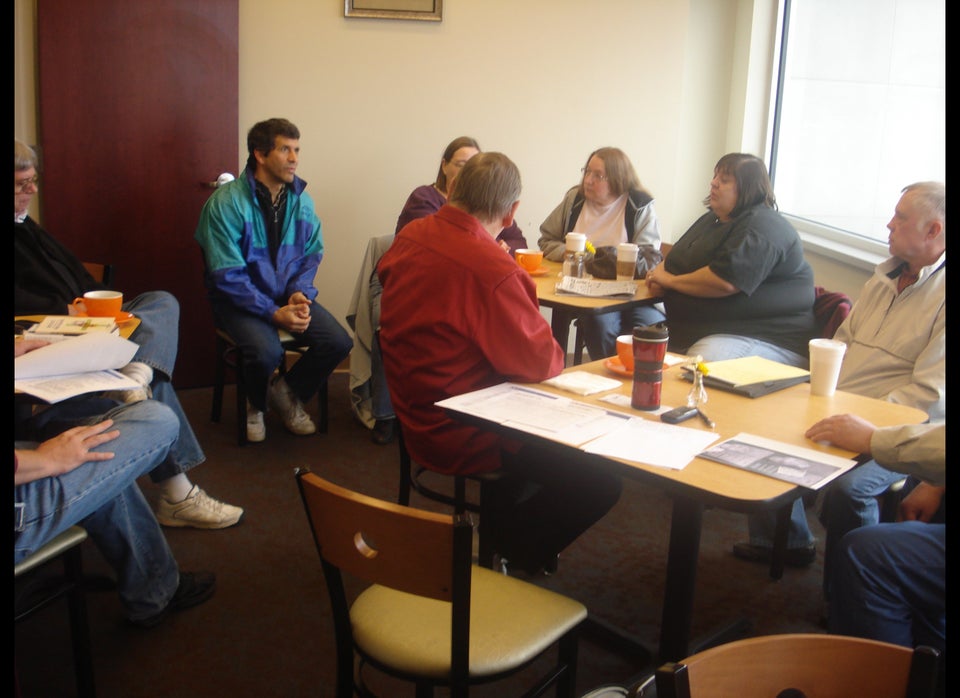 7 Ways To Make Friends Post 50
Popular in the Community