In his weekly address, Vice President Joe Biden again laid out his and the president's plan to make two years of community college free for students. The proposal for free community college tuition has generated a great deal of conversation around this important topic. Whether or not the plan is instituted at the federal or state level, one thing is clear: community colleges can, and will, play a crucial role in shaping an educated, well-paid workforce with the skills to meet the shifting demands of the 21st century.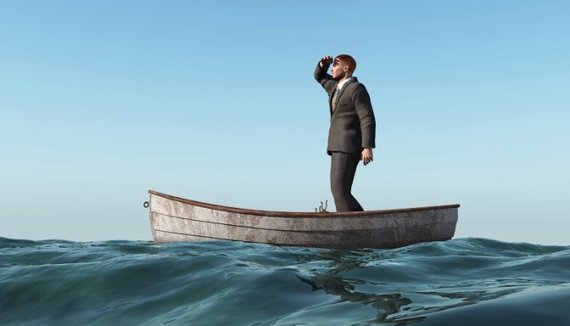 Plenty of people have joined the conversation. Personally, I love to see successful people like Tom Hanks speaking out about the value of the community college experience. I think it signals a much-needed shift in perception about the prestige of community college and vocational training.
For too long, vocational education has been stigmatized, while the 'college for everyone' mentality has dominated. The truth is that many vocationally trained people reach the heights of success in a wide range of professions, from technology and health care to the arts. At the same time, many bachelor's degree holders lack the job-ready skills companies need and are faced with unemployment or underemployment. While a four-year degree may be an excellent choice for some, it is no longer a guarantee of well-paid employment.
Meanwhile, millions of rewarding, skilled jobs go unfilled. Community colleges hold an important key to addressing the skills shortages that many employers face.
Why should you expect your next great hire to come out of community college?
1. Powerful partnerships.
Located in every state, community colleges are well-positioned to collaborate with local business; creating tailored training programs that provide the pipeline of talent companies need. These kinds of partnerships can be found in many places throughout the U.S., with some particularly successful examples in North and South Carolina.
For instance, the community colleges that are part of the North Carolina BioWorks consortium work with over 200 biotechnology companies, training new technicians and providing ongoing training for existing workers to keep pace with rapid changes in technology. Leading biotechnology companies like Novalis, Novo Nordisk and Hospira provide the equipment for state-of-the-art training laboratories. At the same time, educators in the community college system teach the STEM (Science, Technology, Engineering and Math) skills that these in-demand technicians need.
This is the kind of win-win partnership that we need more of. Companies like Google, Siemens, Volkswagon, BMW and others are also successfully partnering with community colleges as well as high schools, educating and training a skilled workforce that will be prepared for the jobs of today and tomorrow. Community colleges play a big role in bridging the gap between what employers need, and the training that job candidates actually have.
2. Academics as well as strong workplace skills.
Many employers struggle to find candidates who have not only the practical and academic skills they need, but also generic workplace or 'soft' skills. Some of the best community college programs combine traditional classroom learning with on-the-job training and professional mentoring, addressing both needs simultaneously. The BioWorks consortium described above is one of these. Successful apprenticeship programs like those found throughout South Carolina (where the number of apprentices has grown tenfold over the last seven years) integrate academics with on-the-job training.
Research shows that, unfortunately, many recent university graduates are lacking in job-ready skills. Another great example of successful school-industry partnership is P-TECH founded by IBM together with educators (an innovative approach to education-industry collaboration that allows students to graduate with a high school qualification, a vocational education component, and a post-school STEM related diploma). This model offers a solution to this problem. They address the school-to-work transition by combining academics with real-world professional experience to ensure that graduates are job-ready.
3. Four-year college isn't for everyone.
In the U.S. right now, approximately 43 percent of four-year college graduates are not working in jobs that require their degree. At the same time, the average graduate is carrying $30,000 in student loan debt (and that's not counting borrowers who never even finish their degrees). It's an expensive path to take only to end up with a job that doesn't even require a four-year degree. So it should come as no surprise that many of the best and brightest can do the math and are choosing to start out at community college instead. Many bachelor's degree holders have even gone back to school at community college for a specific certification or degree with more weight on the job market.
In the next decade, only 27 percent of new jobs will require a bachelor's degree. However a vast number of the tomorrow's jobs will demand an associate's degree or the kind of certification that can be obtained at community colleges. The more affordable and accessible community college becomes, the more talented and skilled candidates will be found there, rather than in the ivory tower.
4. Community college students are adaptable and motivated.
Community college programs often attract people who know exactly why they are there--to acquire specific, job-ready skills--and who may already have workplace skills from previous experience on the job market. Many are non-traditional students, juggling busy family and work lives in addition to school. A recent U.S. News and World Report article points out that recruiters scout for talent at community colleges because many of these students are highly motivated and good at multi-tasking.
According to the same article, university admissions directors also tend to look favorably on applicants with community college experience or associate's degrees because of their demonstrated ability to perform well and meet goals. Contrary to the lingering popular myth, vocational education is anything but a dead end--particularly in a world where rapid technological changes demand the continual acquisition of new skills.
REAL LIFE. REAL NEWS. REAL VOICES.
Help us tell more of the stories that matter from voices that too often remain unheard.