Collaboration. We have it in spades, because we are a blogging duo. While we aren't the only ones who do this, it's pretty darn unique in the blogosphere. While for us it's just blogging business as usual, even we have to admit that it's a special friendship that can successfully transition into a writing partnership.
Our friendship began 10 years ago when our daughters shared a gymnastics class and we were stuck in the waiting room suffering through the whines of younger siblings and the smell of a million stinky feet.
The idea of a blog took awhile to come about, though.
Erin: It began in 2011 during a routine phone conversation about our older kids.
Ellen: Nothing new there.
Erin: We were both laughing out loud and I said, "We should write a blog about this".
Ellen: And I said, "What's a blog?"
Erin: And I replied, "This. Women write about parenting and stuff online. And people read it."
Ellen: Well, sure, of course, that sounded like a super swell idea.
Erin:The funny thing was, it did -- at least to me. I kept coming around to the idea that I had a great group of friends and we were beyond the potty-training, sleep-training, training-anything talk. In fact, we all just talked -- graciously, openly, honestly about everything. Our conversations took us from movies we loved to books we hated; and all the way through great things happening with our kids to really crappy things we didn't see coming. I kept thinking about Raymond Carver's story that I love called "What I Talk About When I Talk About Love."
Ellen: Erin does like to quote books.
Erin: My thought was that I might write something like "What We Talk About When We Talk About Movies and Books and Kids and Life". But I didn't and wouldn't until that fateful, ordinary phone call with Ellen.
Ellen: When brilliance was born.
Erin: And Ellen is a huge fan of hyperbole.
But looking around the internet, maybe Ellen wasn't that much off the mark after all. There is, of course, the obvious advantage in that we can divide and conquer all the tasks of blogging. But there are other more subtle gifts as well. With two of us, we tend to chat a bit about how things are going: What we want to do more, what we want to do less and what we never, ever, ever want to do again. All this talking means that we are communicating about our short-term goals, our long-term goals and our blog constantly. It means we are bouncing ideas off of one another and helping each other stay on track. It means we are picking each other up, pushing each other forward, and helping each other find a way through. On the ship that is our blog, this friendship is the rudder.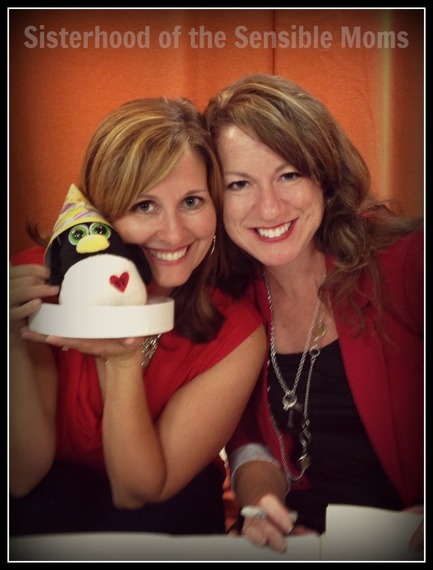 And every blogger can use one of those. To the outside world, blogging can seem like a solitary endeavor with millions of writers sitting alone filling computer screens with words. Bloggers know better. Blogging is just partly about writing; it is really about making connections. You put your heart on your sleeve, or rather your soul on your blog, and people respond. You make friends. Some of them are other bloggers and you start to gather around the "watercooler" in Facebook groups, in Google circles or on Twitter. Before you know it, you have a group of colleagues/friends who are there to support you, who help you grow professionally, who are there as you try to steer your ship.
We don't know how to tell you to find your Ellen or your Erin, but we do know how you can find your rudder: The BlogU Conference. This conference is about intimacy and making connections. It's about finding the crew that will help you stay on track, weather the storms, and chart a course for success. BlogU even comes with its own watercooler, a private Facebook group. Even before the conference has begun, ideas are being shared, help is being offered and networking is taking place.
BlogU offers an opportunity to collaborate and grow your blog that's pretty unique in the blogosphere. With opportunities to collaborate with experienced, successful bloggers, classes to refine some of the fundamentals of the business and a relaxed fun atmosphere, BlogU has everything you need to navigate your way through the tricky waters of social media.
So are you ready to start a blog or take yours to the next level? Looking for support for your writing or business goals? Searching for that sweet spot of collaboration? Well, all hands on deck, the BlogU Conference is about to set sail. Don't miss the boat!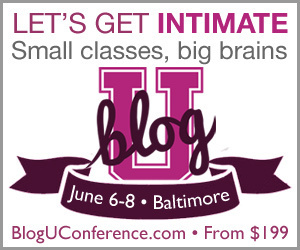 This post is part of a series produced in partnership with BlogU and The Huffington Post for the upcoming BlogU conference in Baltimore, MD, this June 6-8, 2014. For more information and to register go to http://bloguconference.com.
REAL LIFE. REAL NEWS. REAL VOICES.
Help us tell more of the stories that matter from voices that too often remain unheard.