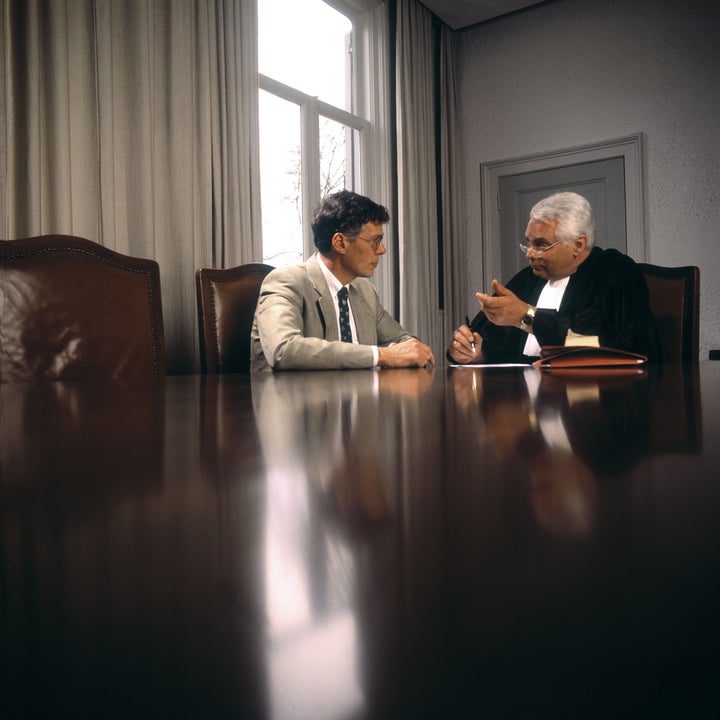 If you have a need for a family law attorney, chances are you are under a tremendous amount of stress, and the process of finding the right attorney can be overwhelming. Below are several "Do's and Don'ts" to keep in mind when you are searching for the right family law attorney.
Do seek a referral from someone you trust.
Pursuing legal counsel is a big step, and most people are fiercely protective of their privacy during this process. It is not uncommon for someone to request advice and answers to questions well before they make a decision to file for a divorce. If you are still weighing your options, you may not want family or friends to know you are meeting with a family law attorney. A better option for a referral is often a professional services provider, such as a financial advisor, accountant or counselor. Attorneys in other practice areas are also a great resource for referrals, as they can recommend competent attorneys in your area.
Do consider a firm that offers collaborative law services.
In this process, both parties retain separate attorneys whose job it is to help them settle the dispute through problem solving and mediation, as an alternative to trial. The goal of the process is to work toward a peaceful resolution, to control the costs and emotional disruption of family law disputes. Both parties must agree to this process before it begins, and each party agrees to openly disclose all documents and relevant information.
Do select an attorney that is board certified.
If board certification is not available in your state, select an attorney that specializes in family law. Every state has a bar association. You can visit the website of your state bar association to either find a family law attorney or research an attorney you are considering working with. The state bar website will list eligibility to practice law in the state, and also provide you with information on any previous disciplinary action.
Do ask questions about the attorney's fee structure.
Most family law attorneys bill on an hourly basis, and they work on a retainer. This means the client pays a certain amount in advance, and the attorney bills against it monthly. The client receives a bill at the end of each month, itemizing how much an attorney has billed or "earned", and how much of the money remains in the account "in trust." Some contracts require the client to replenish the retainer to a set amount monthly.
It is important to ask about hourly fees, for both the attorney and support staff that may bill on the case. You will also want to know the time increments the attorney uses to bill. If the attorney bills in quarter-hour increments and they spend sixteen minutes on a project, you may be billed for a half-hour of time.
Don't forget to ask the attorney if he or she can meet your needs.
Before meeting with a perspective attorney for the first time, you should e-mail a brief case history and questions in advance. This will expedite the initial meeting, and allow you to focus on substantive issues. You will want to spend some time during the meeting outlining your reasonable case objectives. At the close of the meeting, you should ask the attorney if they can meet your stated objectives.
Don't ask a family law attorney what their record is.
When it comes to family law, it is difficult to know if there is a real winner or loser. In other areas of law where there is guilt or innocence or a large money judgment, it is easier to determine a win or a loss. It is hard to say who is winning in a divorce. You want to select someone who will treat the situation with dignity, and who is concerned about causing the least amount of trauma to your family. Often, a prompt resolution to a family law case provides the most long-term value.
Don't inquire if the attorney can fight dirty or play hardball.
In the short term, it may feel good to hear an attorney make disparaging remarks about someone you are angry with. But in the long term, those actions can do damage. You want to choose an attorney who has integrity, and treats everyone involved in the case with respect.

Related