I couldn't wait for Simon. He was my second child and I was ready. I had the best car seat, the safest crib, the top-rated formula and the complete set of Baby Einstein videos.
He was born, beautiful and healthy, on October 21, 2004. He scored 8 and 9 on his APGAR test and was average for height and weight. He smiled for the first time at 47 days. He died suddenly a few weeks later.
I remember someone saying, "SIDS" (Sudden Infant Death Syndrome), but I always thought that SIDS was about stomachs, bumpers and co-sleeping. However, I soon learned it was general term used when there were no answers as to what caused your baby's death. Our family wondered, what happened to Simon? Our pediatrician wondered, too. She urged me to get my heart checked because "babies don't just die."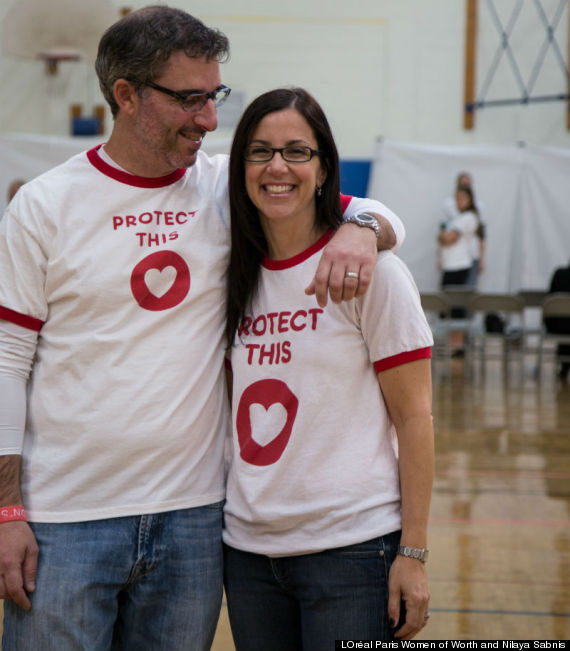 After getting an electrocardiogram (ECG), I was diagnosed with a heart condition called Long QT Syndrome (LQTS), a potentially fatal arrhythmia that can cause the heart to beat irregularly. It has been linked to up to 15% of all SIDS deaths, meaning that 1.5 out of every 10 babies who die unexpectedly may have experienced cardiac arrest. I soon realized that there was so much I didn't know.
I started learning everything I could and found out that cardiac arrest takes the lives of thousands of children every year, even more lives than pediatric cancer. It is the #1 medical cause of death of student athletes and is also a leading cause of death among adults in this country. It takes the lives of almost 400,000 adults every year, which is more than breast cancer, lung cancer and AIDS combined.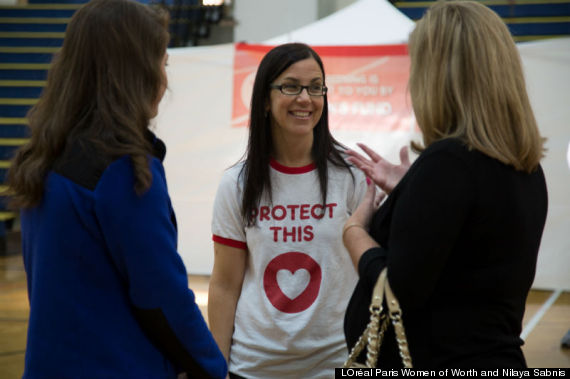 So, I asked myself, if heart conditions are the biggest cause of death in this country among almost every age group, why don't we do a better job of checking them? Shouldn't we start checking them before we become grownups?
I had found my purpose. I vowed to do everything in my power to make sure that no other family would lose their child to a detectable and treatable heart condition. Simon saved my life. Now, with him watching over me, I knew it was my turn to help others.
My husband and I launched Simon's Fund in 2005 to raise awareness about the conditions that lead to sudden cardiac arrest and death in children. Our goal was simple -- to make "checking the hearts of children" a standard of care. We set out to do this in three ways -- through prevention, education, and innovation.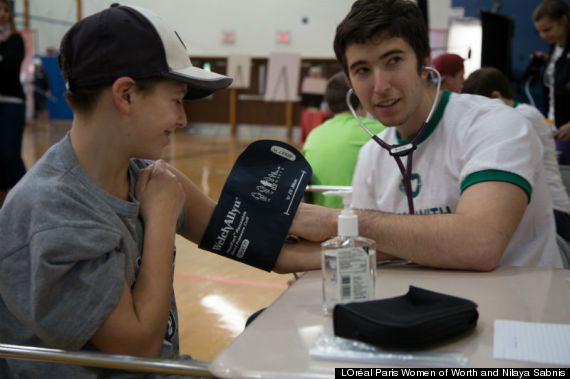 Simon's Fund has provided free heart screenings to over 10,000 students, helping almost 100 discover heart conditions. Some of their stories are posted here. Thankfully, we are not the only group engaged in this effort. Screen Across America, a website that we launched last year, shines a spotlight on the 50+ other organizations around the country who are providing youth heart screenings. Collectively, we are finding that one of out every 100 students has an undetected heart condition.
Spreading awareness that sudden cardiac arrest is not just an adult thing is paramount. For example, we partnered with the Pennsylvania Chapter of the American Academy of Pediatrics to distribute posters to every pediatrician in the state. We want parents to know that fainting during exercise is the number one warning sign of a potential heart condition.
We also set our sights on policy. Three years ago, State Representative Mike Vereb (PA) helped us pass the first law in the country that protects student athletes from sudden cardiac arrest. This has led to a movement, as six states have now passed the Sudden Cardiac Arrest Prevention Act. It educates parents, coaches and players about the risks and warning signs of sudden cardiac arrest.
I was shocked to learn that our country doesn't know much about "normal" kids' hearts or the incidence of sudden cardiac arrest.
In October 2013, the NIH and CDC helped the cause by launching a sudden death in the young registry. Finally, we will be able to count the number of children who die from sudden cardiac arrest and better understand the numbers.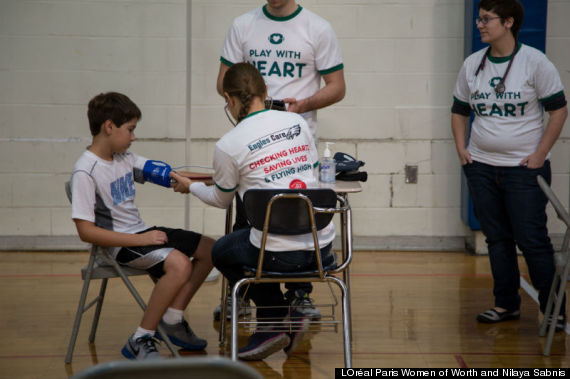 Simon's Fund is also contributing to this movement. Last month, it launched HeartBytes, a national youth cardiac registry of seemingly healthy kids. The registry contains over 4,000 de-identified medical and family histories, as well as electrocardiograms (ECG) and echocardiograms (Echo). Our hope is that this digital platform will become a tool for other screening groups and help streamline and standardize the youth heart screening process. Most importantly, it will become a repository of tens of thousands of pieces of data on children and their hearts. In medicine, change only occurs with scientific-based evidence. Finally, there is a resource.
I know that none of these actions will bring Simon back and I will forever live with the guilt I feel knowing that my son died from a heart condition -- my heart condition. But as long as our efforts in prevention, education, and innovation can impact one person or spare one family from losing a child, then my purpose is clear and I will spend the rest of my life checking hearts and saving lives.
This post was brought to you by L'Oréal Paris Women of Worth, an initiative started in 2005 that honors 10 amazing volunteers combatting disease, poverty, sex trafficking and addiction with $10,000 grants each year. Phyllis Sudman was voted the 2014 Women of Worth National Honoree and received an addition $25,000 from L'Oreal Paris towards her cause. Go to WomenofWorth.com to read all of their stories.
Related